Over 2,500+ of the best and brightest in banking are expected to attend the Forum 2020. Scroll down to see who attended last year.
Attendee Stats & Facts
The Financial Brand Forum is the fastest growing and most prestigious annual conference in banking.
1 out of every 15 retail banking institutions in the U.S. attend the Forum
Two out of every three attendees work at a retail financial institution
One third of the 1,000 biggest banks in the U.S. attend
58% of attendees hail from an institution with more than $1 billion in assets ($1.3 billion median asset size)
1 in 5 attendees are C-level leaders
The most common titles attendees hold include CMO, CEO, COO, EVP, VP, SVP and AVP
Top Institutions Attending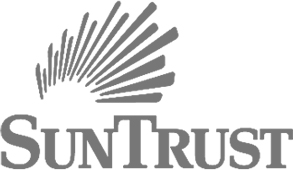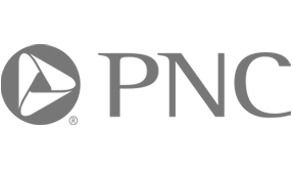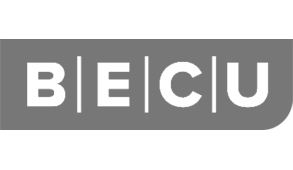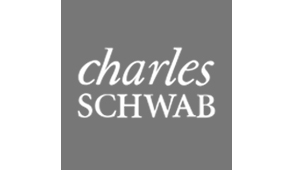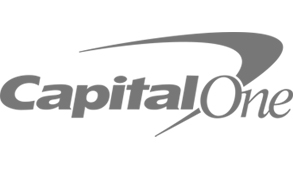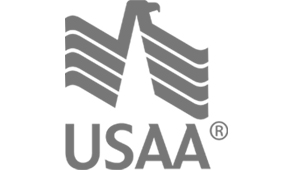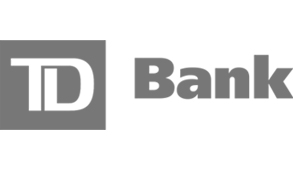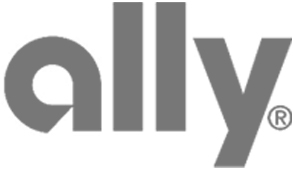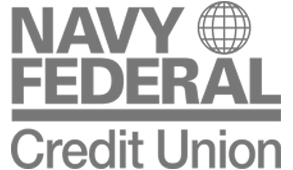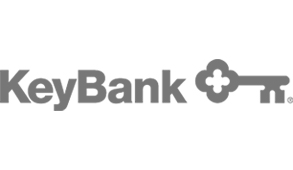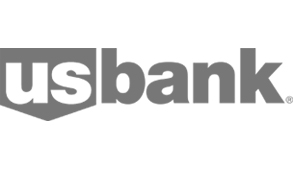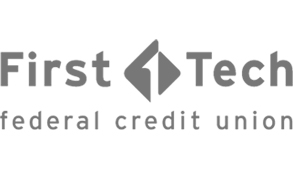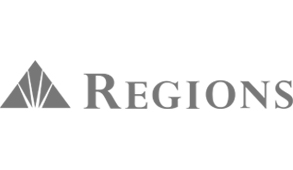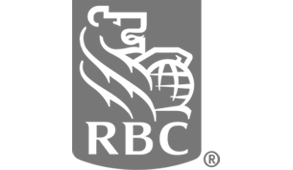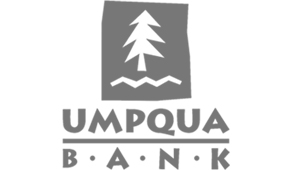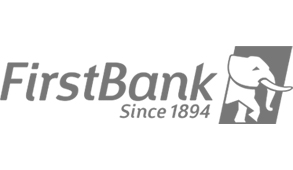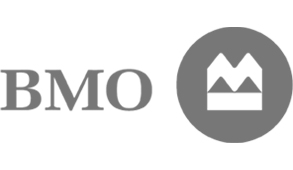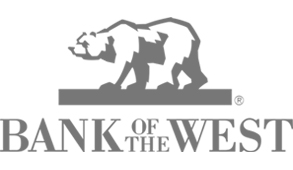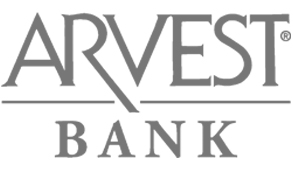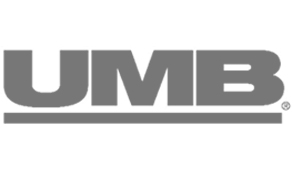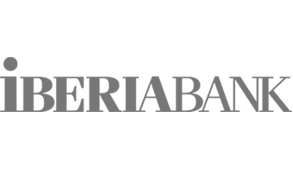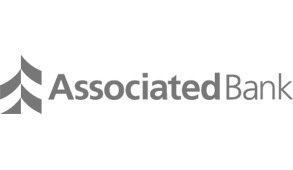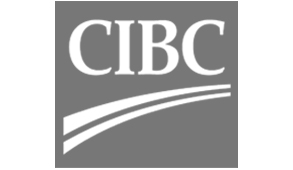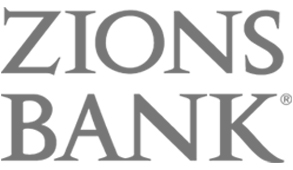 Who Attended the Forum 2019
Here's a directory of attendees who came to the Forum 2019. You can search and sort by institution name, title/position, asset size, city, state and type of institution.
| # | Company Name | Title, Role or Position | City | State | Type | Assets |
| --- | --- | --- | --- | --- | --- | --- |
| 1 | Columbia Bank | EVP/Chief Marketing Officer | Tacoma | WA | Bank | $10 billion to $50 billion |
| 2 | BOK Financial | Chief Marketing Officer | Tulsa | OK | Bank | $10 billion to $50 billion |
| 3 | Bank of the Sierra | SVP/Director of Marketing | Porterville | CA | Bank | $10 billion to $50 billion |
| 4 | Kern Schools Federal Credit Union | Chief Marketing, Innovation & Advocacy Officer/SVP | Bakersfield | CA | Credit Union | $1 to $10 billion |
| 5 | Regions Bank | VP/Digital Corporate Solutions | Hoover | AL | Bank | Over $50 billion |
| 6 | City Bank | SVP/Chief Innovation Officer | Lubbock | TX | Bank | $1 to $10 billion |
| 7 | Bank of Guam | EVP/Chief Sales & Service Officer | Hagatna | Guam | Bank | $1 to $10 billion |
| 8 | Fisher Funds | Chief Marketing Officer | Auckland | New Zealand | Bank | $1 to $10 billion |
| 9 | Kinecta Federal Credit Union | Chief Operating Officer/VP | Manhattan Beach | CA | Credit Union | $1 to $10 billion |
| 10 | Royal Credit Union | Chief Digital Experience & Marketing Officer/EVP | Eau Claire | WI | Credit Union | $1 to $10 billion |
| 11 | Machias Savings Bank | Chief Executive Officer/President | Machias | ME | Bank | $1 to $10 billion |
| 12 | BankPlus | Chief Marketing & Product Development Officer | Madison | MS | Bank | $1 to $10 billion |
| 13 | RBC Royal Bank | VP, Physical Network Strategy | Toronto | ON | Bank | Over $50 billion |
| 14 | Citizens Bank | Chief Operations Officer/Chief Financial Officer/EVP | Elizabethton | TN | Bank | $500 million to $1 billion |
| 15 | Citizens Bank | EVP, COO & CFO | Elizabethton | TN | Bank | $10 billion to $50 billion |
| 16 | City National Bank | MSVP, Director of Marketing and Communication | Miami | FL | Bank | $10 billion to $50 billion |
| 17 | Enterprise Bank | Chief Marketing Officer | Lowell | MA | Bank | $1 to $10 billion |
| 18 | Peoples Bank | SVP/Chief Deposit Officer | Bellingham | WA | Bank | $1 to $10 billion |
| 19 | VeraBank | Chief Executive Officer/President | Henderson | TX | Bank | $1 to $10 billion |
| 20 | Commerce Bank | VP/Director of PR, Creative & Brand Marketing | St. Louis | MO | Bank | $10 billion to $50 billion |
| 21 | Five Star Bank | Chief Marketing Officer | Rocklin | CA | Bank | $1 to $10 billion |
| 22 | Bank OZK | EVP/Marketing Content | Little Rock | AR | Bank | $10 billion to $50 billion |
| 23 | Central Pacific Bank | SVP/Chief Information Security Officer | Honolulu | HI | Bank | $1 to $10 billion |
| 24 | Citizens Bank | Chief Marketing Officer | Elizabethton | TN | Bank | $10 billion to $50 billion |
| 25 | Central Bancompany | EVP | Jefferson City | MO | Bank | $10 billion to $50 billion |
| 26 | Choice Bank | EVP, Chief Brand & Innovation Officer | Fargo | ND | Bank | $1 to $10 billion |
| 27 | Lakeside Bank | Chief Marketing Officer/SVP | Chicago | IL | Bank | $1 to $10 billion |
| 28 | Banner Bank | EVP, Retail Banking & Admin. | Walla Walla | WA | Bank | $10 billion to $50 billion |
| 29 | ATB Financial | SVP/Brand | Calgary | AB | Bank | Over $50 billion |
| 30 | Berkshire Bank | SVP/Marketing Officer | Pittsfield | MA | Bank | $10 billion to $50 billion |
| 31 | GECU | Chief Operations Officer/SVP | El Paso | TX | Credit Union | $1 to $10 billion |
| 32 | Northwest Bank | EVP/Chief Marketing Officer | Warren | PA | Bank | $1 to $10 billion |
| 33 | TCF Bank | VP, Director of Product and Program Marketing | Plymouth | MN | Bank | $10 billion to $50 billion |
| 34 | Arizona Central Credit Union | Chief Marketing Officer/VP | Phoenix | AZ | Credit Union | $500 million to $1 billion |
| 35 | FirstBank | VP, Marketing | Lakewood | CO | Bank | $10 billion to $50 billion |
| 36 | Regions Bank | SVP/Marketing Strategy | Birmingham | AL | Bank | Over $50 billion |
| 37 | One Nevada Credit Union | SVP/Chief Marketing Officer | Las Vegas | NV | Credit Union | $500 million to $1 billion |
| 38 | Citizens Bank | Chief Marketing Officer | Elizabethton | TN | Bank | $10 billion to $50 billion |
| 39 | Macatawa Bank | Chief Marketing Officer/SVP | Holland | MI | Bank | $1 to $10 billion |
| 40 | Bank OZK | SVP/Marketing | Little Rock | AR | Bank | $10 billion to $50 billion |
| 41 | Regions Bank | SVP/Brand and Communications Manager | Birmingham | AL | Bank | Over $50 billion |
| 42 | McGriff Insurance Services | SVP, Administration | Pine Mountain | GA | Bank | Over $50 billion |
| 43 | First Financial Corporation | Chief Marketing Officer | Terre Haute | IN | Bank | $1 to $10 billion |
| 44 | Nicolet National Bank | EVP/Marketing Content | Green Bay | WI | Bank | $1 to $10 billion |
| 45 | JMMB Bank | Chief Marketing Officer - Trinidad and Tobago | Chaguanas | Trinidad and Tobago | Bank | Over $50 billion |
| 46 | First United Bank & Trust | Chief Executive Officer/President/Chair | Oakland | MD | Bank | $1 to $10 billion |
| 47 | One Nevada Credit Union | Chief Marketing Officer/SVP | Las Vegas | NV | Credit Union | $500 million to $1 billion |
| 48 | BOK Financial | SVP, Director of Consumer Marketing | Tulsa | OK | Bank | $10 billion to $50 billion |
| 49 | Bankers Trust | Chief Marketing & Communications Officer/SVP | Des Moines | IA | Bank | $1 to $10 billion |
| 50 | Fisher Funds | Chief Marketing Officer | Auckland | New Zealand | Bank | $1 to $10 billion |
| 51 | Gate CIty Bank | Chief Executive Officer/President/Chair | Fargo | ND | Bank | $1 to $10 billion |
| 52 | Desert Financial Credit Union | SVP/Chief Marketing Officer | Phoenix | AZ | Credit Union | $1 to $10 billion |
| 53 | FirstBank | EVP - Marketing | Lakewood | CO | Bank | $10 billion to $50 billion |
| 54 | Hometown Financial Group | Chief Information Officer/SVP | Easthampton | MA | Bank | $1 to $10 billion |
| 55 | Sound Community Bank | Chief Operating Officer/EVP | Seattle | WA | Bank | $500 million to $1 billion |
| 56 | Columbia Bank | VP?Marketing Manager | Tacoma | WA | Bank | $10 billion to $50 billion |
| 57 | Reading Cooperative Bank | Chief Executive Officer/President | Reading | MA | Bank | $500 million to $1 billion |
| 58 | Berkshire Bank | Chief Operations Officer | Pittsfield | MA | Bank | $10 billion to $50 billion |
| 59 | Customers Bank | EVP, Deputy CAO | Wyomissing | PA | Bank | $10 billion to $50 billion |
| 60 | CenterState Bank | SVP, Director of Marketing | Jacksonville | FL | Bank | $10 billion to $50 billion |
| 61 | BOK Financial | Chief Marketing Officer | Tulsa | OK | Bank | $10 billion to $50 billion |
| 62 | Cambridge Savings Bank | Chief Marketing Officer | Cambridge | MA | Bank | $1 to $10 billion |
| 63 | United Bank | Chief Marketing Officer | Grand Rapids | MI | Bank | $500 million to $1 billion |
| 64 | Meridian Credit Union | Chief Executive Officer/President | Etobicoke | ON | Credit Union | $10 billion to $50 billion |
| 65 | Origin Bank | EVP/Chief Brand & Communications Officer | Ruston | LA | Bank | $1 to $10 billion |
| 66 | TCF Bank | VP, Marketing | Plymouth | MN | Bank | $10 billion to $50 billion |
| 67 | Zions Bancorporation | VP, Online Banking Channel Manager | West Valley City | UT | Bank | Over $50 billion |
| 68 | ABS | Chief Executive Officer | Paola | KS | Bank | $500 million to $1 billion |
| 69 | Peoples Bank NC | SVP/Chief Banking Support Officer | Newton | NC | Bank | $500 million to $1 billion |
| 70 | NBKC Bank | Chief Executive Officer/President | Kansas City | MO | Bank | $500 million to $1 billion |
| 71 | Regions Bank | SVP/Manager of Geography and Experiential Marketing | Birmingham | AL | Bank | Over $50 billion |
| 72 | Arvest Bank | SVP, Director of Marketing | Lowell | AR | Bank | $10 billion to $50 billion |
| 73 | Frost Bank | SVP, Director of Digital | San Antonio | TX | Bank | $10 billion to $50 billion |
| 74 | Noble Credit Union | Chief Marketing Officer/SVP | Fresno | CA | Credit Union | $500 million to $1 billion |
| 75 | Peoples Bank | Chief Finacial Officer/EVP | Munster | IN | Bank | $500 million to $1 billion |
| 76 | Banc of California | SVP, Digtal Marketing | Santa Ana | CA | Bank | $10 billion to $50 billion |
| 77 | Farmers and Merchants Bank | Chief Marketing Officer/SVP | Stuttgart | AR | Bank | $1 to $10 billion |
| 78 | Wintrust Financial | EVP | Rosemont | IL | Bank | $10 billion to $50 billion |
| 79 | Carolina Farm Credit | Chief Marketing Officer | Statesville | NC | Credit Union | $1 to $10 billion |
| 80 | First Entertainment Credit Union | Chief Marketing Officer | Hollywood | CA | Credit Union | $1 to $10 billion |
| 81 | Zeal Credit Union | Chief Marketing Officer | Livonia | MI | Credit Union | $500 million to $1 billion |
| 82 | First State Community Bank | VP, Marketing Director | Farmington | MO | Bank | $1 to $10 billion |
| 83 | Fidelity Bank | VP, Digital Banking | Leominster | MA | Bank | $500 million to $1 billion |
| 84 | North Easton Savings Bank | VP/Marketing | Whitman | MA | Bank | $500 million to $1 billion |
| 85 | Community Bank of the Chesapeake | VP, Director of Marketing | Waldorf | MD | Bank | $1 to $10 billion |
| 86 | Minnwest Bank | Chief Operating Officer | Minnetonka | MN | Bank | $1 to $10 billion |
| 87 | Lakeland Bank | SVP/Director of Retail Sales | Oak Ridge | NJ | Bank | $1 to $10 billion |
| 88 | Home State Bank | EVP | Crystal Lake | IL | Bank | $500 million to $1 billion |
| 89 | First State Bank of the Florida Keys | Chief Executive Officer/President | Key West | FL | Bank | $500 million to $1 billion |
| 90 | WestStar Bank | SVP | El Paso | TX | Bank | $1 to $10 billion |
| 91 | Republic Bank and Trust | AVP/Digital Marketing Manager | Louisville | KY | Bank | $1 to $10 billion |
| 92 | PrimeWay Federal Credit Union | Chief Marketing Officer | Houston | TX | Credit Union | $500 million to $1 billion |
| 93 | ATB Financial | VP/Community Initiatives | Calgary | AB | Bank | Over $50 billion |
| 94 | Kitsap Credit Union | Chief Information Officer/SVP | Bremerton | WA | Credit Union | $1 to $10 billion |
| 95 | F&M Bank | SVP/Market Research | Clarksville | TN | Bank | $1 to $10 billion |
| 96 | Ridgewood Savings Bank | VP/Marketing Director | Ridgewood | NY | Bank | $1 to $10 billion |
| 97 | First Federal Bank | Chief Executive Officer/President | Twin Falls | ID | Bank | $500 million to $1 billion |
| 98 | Extraco Banks | SVP / Mission and Marketing Strategy | Waco | TX | Bank | $1 to $10 billion |
| 99 | Liberty Bank | 1st VP/Marketing Communications & Social Media Manager | Middletown | CT | Bank | $1 to $10 billion |
| 100 | Scott Credit Union | Chief Marketing Officer | Edwardsville | IL | Credit Union | $500 million to $1 billion |
| 101 | Mabrey Bank | Chief Operations Manager | Bixby | OK | Bank | $1 to $10 billion |
| 102 | First National Bank Texas | EVP, Director of Customer Experience | Killeen | TX | Bank | $1 to $10 billion |
| 103 | Lakeland Bank | SVP, Marketing Director | Oak Ridge | NJ | Bank | $1 to $10 billion |
| 104 | Bank of Tennessee | VP, Marketing | Johnson City | TN | Bank | $1 to $10 billion |
| 105 | Providence Bank | SVP, Marketing Director | Jefferson City | MO | Bank | $500 million to $1 billion |
| 106 | Vantage Bank Texas | VP, Marketing and Public Relations Manager | Mcallen | TX | Bank | $1 to $10 billion |
| 107 | 1st Security Bank | VP/Marketing - Home Lending | Mountain Lake Terrace | WA | Bank | $1 to $10 billion |
| 108 | Blue Federal Credit Union | Chief Marketing Officer | Cheyenne | WY | Credit Union | $1 to $10 billion |
| 109 | Merchants Bank | VP/Director of Marketing | Winona | MN | Bank | $1 to $10 billion |
| 110 | Bank OZK | VP/Senior Product Manager | Little Rock | AR | Bank | $10 billion to $50 billion |
| 111 | Gate City Bank | EVP of Innovation, Digital Solutions & Payments | Fargo | ND | Bank | $500 million to $1 billion |
| 112 | Fidelity Bank | Chief Marketing Officer | Metairie | LA | Bank | $500 million to $1 billion |
| 113 | UMe Credit Union | Chief Marketing Officer/VP, Marketing | Burbank | CA | Credit Union | Less than $250 million |
| 114 | Fidelity Bank | Chief Executive Officer/Chair | Leominster | MA | Bank | $500 million to $1 billion |
| 115 | Ardent Credit Union | Chief Marketing Officer | Philadelphia | PA | Credit Union | $500 million to $1 billion |
| 116 | Machias Savings Bank | VP, Marketing & Community Impact | Machias | ME | Bank | $1 to $10 billion |
| 117 | Farmers State Bank | Chief Operations Officer | Waterloo | IA | Bank | $1 to $10 billion |
| 118 | TCF Bank | VP, Creative Director | Plymouth | MN | Bank | $10 billion to $50 billion |
| 119 | Kern Schools Federal Credit Union | Chief Information Officer/SVP | Bakersfield | CA | Credit Union | $1 to $10 billion |
| 120 | Dime Community Bank | VP, Digital | Brooklyn | NY | Bank | $1 to $10 billion |
| 121 | Gate City Bank | EVP/Chief HR Officer | Fargo | ND | Bank | $500 million to $1 billion |
| 122 | Merchants Bank of Indiana | VP, Marketing and Communications | Carmel | IN | Bank | $1 to $10 billion |
| 123 | First Federal | SVP | Port Angeles | WA | Bank | $1 to $10 billion |
| 124 | Wood & Huston Bank | Chief Executive Officer/President | Marshall | MO | Bank | $500 million to $1 billion |
| 125 | American National Bank | FVP, Marketing and Public Relations Director | Omaha | NE | Bank | $1 to $10 billion |
| 126 | Northern Bank | VP, Marketing | Woburn | MA | Bank | $1 to $10 billion |
| 127 | FVSBank | Chief Marketing Officer | Fond du Lac | WI | Bank | $250 to $500 million |
| 128 | Unitus Community Credit Union | Chief Marketing Officer | Portland | OR | Credit Union | $1 to $10 billion |
| 129 | AgCarolina Farm Credit | SVP, Marketing and Communications | Raleigh | NC | Bank | $1 to $10 billion |
| 130 | Florence Bank | VP, Marketing | Florence | MA | Bank | $1 to $10 billion |
| 131 | Heritage Bank | VP, Marketing Manager | Olympia | WA | Bank | $1 to $10 billion |
| 132 | Community Bank | Chief Operating Officer | Flowood | MS | Bank | $1 to $10 billion |
| 133 | Patriot Federal Credit Union | Chief Marketing Officer | Chambersburg | PA | Credit Union | $500 million to $1 billion |
| 134 | Republic Bank & Trust | EVP | Norman | OK | Bank | $500 million to $1 billion |
| 135 | PCSB Bank | VP, Director of Marketing | Yorktown Heights | NY | Bank | $1 to $10 billion |
| 136 | Diamond Credit Union | Chief Marketing Officer/SVP | Pottstown | PA | Credit Union | $500 million to $1 billion |
| 137 | Northwest Bank | VP/Marketing Channels Manager | Warren | PA | Bank | $1 to $10 billion |
| 138 | Dedham Savings | SVP, Senior Marketing Officer | Dedham | MA | Bank | $1 to $10 billion |
| 139 | First United Bank & Trust | VP, Director of Marketing | Oakland | MD | Bank | $1 to $10 billion |
| 140 | VyStar Credit Union | VP/Community Engagement and Sponsorship | Jacksonville | FL | Credit Union | $10 billion to $50 billion |
| 141 | Midstates Bank | Chief Operating Officer | Harlan | IA | Bank | $250 to $500 million |
| 142 | First Bank | Chief Operations Officer/President | Mccomb | MS | Bank | $500 million to $1 billion |
| 143 | Roxboro Savings Bank | CMO/VP Marketing | Roxboro | NC | Bank | Less than $250 million |
| 144 | Silver State Schools Credit Union | Chief Operations Officer/SVP | Las Vegas | NV | Credit Union | $500 million to $1 billion |
| 145 | Five Points Bank | VP, Customer Service/Cash Management | Grand Island | NE | Bank | $1 to $10 billion |
| 146 | Gate City Bank | EVP/Data Strategies & Marketing | Fargo | ND | Bank | $500 million to $1 billion |
| 147 | Hills Bank and Trust Company | Director of Retail Banking, SVP | Hills | IA | Bank | $1 to $10 billion |
| 148 | TBK Bank | VP, Marketing | Dallas | TX | Bank | $1 to $10 billion |
| 149 | Machias Savings Bank | VP, Marketing & Community Impact | Machias | ME | Bank | $1 to $10 billion |
| 150 | Mechanics Bank | EVP, Retail Banking | Walnut Creek | CA | Bank | $1 to $10 billion |
| 151 | Arvest Bank | SVP | Little Rock | AR | Bank | $10 billion to $50 billion |
| 152 | McClain Bank | SVP/Chief Operations Officer | Purcell | OK | Bank | Less than $250 million |
| 153 | Alpine Bank | Chief Digital Officer | Glenwood Springs | CO | Bank | $1 to $10 billion |
| 154 | Lakeland Bank | VP, Marketing & Consumer Insights | Oak Ridge | NJ | Bank | $1 to $10 billion |
| 155 | HarborOne Bank | SVP Operations, Operations Management | Somerville | MA | Bank | $1 to $10 billion |
| 156 | Investors Community Bank | SVP/Marketing | Manitowoc | WI | Bank | $1 to $10 billion |
| 157 | MVB Bank | VP, Corporate Communications & Marketing | Bridgeport | WV | Bank | $1 to $10 billion |
| 158 | First City Credit Union | Chief Marketing Officer | Los Angeles | CA | Credit Union | $1 to $10 billion |
| 159 | Mutual Bank | VP/Marketing Director | Whitman | MA | Bank | $500 million to $1 billion |
| 160 | Pacific Service Credit Union | Chief Marketing Officer | Concord | CA | Credit Union | $1 to $10 billion |
| 161 | Bank OZK | VP, Development | St. Petersburg | FL | Bank | $10 billion to $50 billion |
| 162 | Lake City Bank | VP, Director of Marketing & Public Relations | Warsaw | IN | Bank | $1 to $10 billion |
| 163 | Univest Corporation | EVP | Souderton | PA | Bank | $1 to $10 billion |
| 164 | Peoples Bank | EVP | Munster | IN | Bank | $500 million to $1 billion |
| 165 | Mutual Bank | Chief Executive Officer | Whitman | MA | Bank | $500 million to $1 billion |
| 166 | First Citizens Bank | SVP/Multi-Channel Delivery Strategy | Raleigh | NC | Bank | $10 billion to $50 billion |
| 167 | University of Iowa Credit Union | Chief Marketing Officer | North Liberty | IA | Credit Union | $1 to $10 billion |
| 168 | The Bank of Elk River | Chief Executive Officer/President | Elk River | MN | Bank | $250 to $500 million |
| 169 | Lakeland Bank | VP, Assistant Marketing Director | Oak Ridge | NJ | Bank | $1 to $10 billion |
| 170 | Passumpsic Bank | VP, Marketing Manager | Saint Johnsbury | VT | Bank | $500 million to $1 billion |
| 171 | Bristol County Savings Bank | VP, Digital Strategy | Taunton | MA | Bank | $1 to $10 billion |
| 172 | Bangor Savings Bank | VP, Marketing Manager | Bangor | ME | Bank | $1 to $10 billion |
| 173 | Washington Federal | VP | Seattle | WA | Bank | $10 billion to $50 billion |
| 174 | WaterStone Bank | SVP, Head of Retail Banking | Wauwatosa | WI | Bank | $1 to $10 billion |
| 175 | Institution for Savings | VP, Communications | Newburyport | MA | Bank | $1 to $10 billion |
| 176 | Florence Bank | VP, Retail Area Manager | Southampton | MA | Bank | $1 to $10 billion |
| 177 | Concentra Bank | EVP Governance, Communications & Marketing | Saskatoon | SK | Bank | $1 to $10 billion |
| 178 | Norwood Bank | SVP, Retail and Marketing | Norwood | MA | Bank | $500 million to $1 billion |
| 179 | Blackhawk Bank | VP, Marketing & Communications | Roscoe | IL | Bank | $500 million to $1 billion |
| 180 | Mutual Bank | VP/Marketing Director | Whitman | MA | Bank | $500 million to $1 billion |
| 181 | Bangor Savings Bank | SVP, Director Marketing | Bangor | ME | Bank | $1 to $10 billion |
| 182 | Arrow Financial Corporation | VP/Marketing Director | Glens Falls | NY | Bank | $1 to $10 billion |
| 183 | Banner Bank | SVP, Marketing and Communications | Bothell | WA | Bank | $10 billion to $50 billion |
| 184 | Machias Savings Bank | Chief Operating Officer | Machias | ME | Bank | $1 to $10 billion |
| 185 | Columbia Bank | AVP/Assistant Marketing Manager | Eugene | OR | Bank | $10 billion to $50 billion |
| 186 | Jefferson Bank | VP/Marketing | San Antonio | TX | Bank | $1 to $10 billion |
| 187 | National Cooperative Bank | SVP | Arlington | VA | Bank | $1 to $10 billion |
| 188 | SpiritBank | EVP, Marketing | Tulsa | OK | Bank | $500 million to $1 billion |
| 189 | Alliance Bank | SVP/Director of Marketing | Sulphur Springs | TX | Bank | $500 million to $1 billion |
| 190 | LegacyTexas Bank | SVP | Plano | TX | Bank | $1 to $10 billion |
| 191 | Bank OZK | AVP/Product Growth | St. Petersburg | FL | Bank | $10 billion to $50 billion |
| 192 | National Coorperative Bank | VP | Hillsboro | OH | Bank | $1 to $10 billion |
| 193 | Countryside Bank | Chief Executive Officer/President | Countryside | IL | Bank | $500 million to $1 billion |
| 194 | Dupaco Community Credit Union | Chief Marketing Officer | Dubuque | IA | Credit Union | $1 to $10 billion |
| 195 | Independent Bank | SVP, Marketing & Communications Director | Mckinney | TX | Bank | $1 to $10 billion |
| 196 | F&M Trust | SVP | Chambersburg | PA | Bank | $1 to $10 billion |
| 197 | Country Bank | FVP, Retail Banking | Ware | MA | Bank | $1 to $10 billion |
| 198 | The Cornerstone Fund | Chief Marketing Officer | Cleveland | OH | Bank | Less than $250 million |
| 199 | Farmers & Merchants State Bank | SVP, Marketing | Archbold | OH | Bank | $1 to $10 billion |
| 200 | Dean Bank | SVP, Chief Retail Officer | Franklin | MA | Bank | $250 to $500 million |
| 201 | First Guaranty Bank | SVP/Loan Admin & Marketing | Hammond | LA | Bank | $1 to $10 billion |
| 202 | ANB Bank | SVP, Senior Digital Officer | Colorado Springs | CO | Bank | $1 to $10 billion |
| 203 | New Hampshire Mutual Bancorp | SVP/Marketing Officer | Meredith | NH | Bank | $1 to $10 billion |
| 204 | Hills Bank and Trust Company | Marketing Director, First Vice President | Hills | IA | Bank | $1 to $10 billion |
| 205 | B2B Bank | SVP, Distribution | Toronto | ON | Bank | $10 billion to $50 billion |
| 206 | Jefferson Bank | SVP/Director of Marketing | San Antonio | TX | Bank | $1 to $10 billion |
| 207 | Citizens National Bank | SVP | Corsicana | TX | Bank | $1 to $10 billion |
| 208 | First National Bank Texas | VP, Director of Marketing | Killeen | TX | Bank | $1 to $10 billion |
| 209 | Bank Independent | VP, Customer Service | Sheffield | AL | Bank | $10 billion to $50 billion |
| 210 | SouthWest Bank | Chief Operating Officer | Odessa | TX | Bank | $1 to $10 billion |
| 211 | Citizens National Bank | EVP/HR Director | Longview | TX | Bank | $1 to $10 billion |
| 212 | Equity Bank | SVP, Senior Director of Marketing | Kansas City | MO | Bank | $1 to $10 billion |
| 213 | Navy Federal Credit Union | Brand Marketing Strategist | Vienna | VA | Credit Union | Over $50 billion |
| 214 | Wood & Huston Bank | VP, Marketing | Marshall | MO | Bank | $500 million to $1 billion |
| 215 | Community Bank | SVP, Director of Marketing | Flowood | MS | Bank | $1 to $10 billion |
| 216 | Frontwave Credit Union | SVP/Chief Operation Officer | Oceanside | CA | Credit Union | $500 million to $1 billion |
| 217 | New England Federal Credit Union | Chief Marketing Officer | Williston | NJ | Credit Union | $1 to $10 billion |
| 218 | First Federal Bank & Trust | Chief Executive Officer/President | Sheridan | WY | Bank | $250 to $500 million |
| 219 | STAR Financial Bank | VP, Director of Marketing and Communications | Fort Wayne | IN | Bank | $1 to $10 billion |
| 220 | Farm Credit of Florida | Chief Marketing Officer/SVP | West Palm Beach | FL | Bank | $250 to $500 million |
| 221 | Lake City Bank | EVP | Warsaw | IN | Bank | $1 to $10 billion |
| 222 | Passumpsic Bank | EVP, Senior Banking Officer | Saint Johnsbury | VT | Bank | $500 million to $1 billion |
| 223 | NBH Bank | SVP, Director of Marketing | Kansas City | MO | Bank | $1 to $10 billion |
| 224 | United Bankers' Bank | VP, Marketing Director | Bloomington | MN | Bank | $1 to $10 billion |
| 225 | Chesapeake Bank | EVP, Head of Retail | Gloucester | VA | Bank | $500 million to $1 billion |
| 226 | Farmers State Bank | EVP | Waterloo | IA | Bank | $1 to $10 billion |
| 227 | Guaranty Bank & Trust | Chief Executive Officer | Belzoni | MS | Bank | $500 million to $1 billion |
| 228 | Gate City Bank | Chief Operating Officer | Fargo | ND | Bank | $1 to $10 billion |
| 229 | Peoples Bank | VP, Marketing Manager | Munster | IN | Bank | $500 million to $1 billion |
| 230 | Farmers State Bank | EVP | Waterloo | IA | Bank | $1 to $10 billion |
| 231 | Dime Community Bank | SVP/Strategic Marketing | Brooklyn | NY | Bank | $1 to $10 billion |
| 232 | Quail Creek Bank | Chief Communications & Innovations Officer/SVP | Oklahoma City | OK | Bank | $500 million to $1 billion |
| 233 | Fremont Bank | VP, Marketing | Fremont | CA | Bank | $1 to $10 billion |
| 234 | WestStar Bank | EVP | El Paso | TX | Bank | $1 to $10 billion |
| 235 | Choice Bank | SVP, Marketing & Communications | Bloomington | MN | Bank | $1 to $10 billion |
| 236 | Newtown Savings Bank | VP/Marketing | Newtown | CT | Bank | $1 to $10 billion |
| 237 | Cambridge Savings Bank | VP, Marketing Manager | Beverly | MA | Bank | $1 to $10 billion |
| 238 | Bar Harbor Bank & Trust | VP, Brand Manager | Ellsworth | ME | Bank | $1 to $10 billion |
| 239 | Maine Savings | Chief Executive Officer/SVP | Hampden | ME | Credit Union | $250 to $500 million |
| 240 | Jax Federal Credit Union | Chief Marketing Officer/VP, Marketing | Jacksonville | FL | Credit Union | $250 to $500 million |
| 241 | Gulf Coast Bank & Trust Co. | SVP | Gretna | LA | Bank | $1 to $10 billion |
| 242 | OceanFirst Bank | VP | Ocean City | NJ | Bank | $1 to $10 billion |
| 243 | University Federal Credit Union | Chief Marketing Officer | Salt Lake City | UT | Credit Union | $1 to $10 billion |
| 244 | National Coorperative Bank | SVP | Arlington | VA | Bank | $1 to $10 billion |
| 245 | First National Bank | VP, Marketing | Sioux Falls | SD | Bank | $500 million to $1 billion |
| 246 | Montcalm TCR | Chief Executive Officer/Founder | San Francisco | CA | Bank | Less than $250 million |
| 247 | HarborOne Bank | SVP Retail/Branch Administration | Brockton | MA | Bank | $1 to $10 billion |
| 248 | First Bank and Trust | SVP-Retail Banking/Marketing | New Orleans | LA | Bank | $500 million to $1 billion |
| 249 | Community National Bank | VP/Marketing Director | Troy | VT | Bank | $500 million to $1 billion |
| 250 | Fidelity Bank | VP, Director of Marketing | Leominster | MA | Bank | $500 million to $1 billion |
| 251 | Direct Federal Credit Union | Chief Information Officer/SVP | Needham | MA | Credit Union | $500 million to $1 billion |
| 252 | Chambers Bank | VP/Director of Marketing & Communications | Rogers | AZ | Bank | $500 million to $1 billion |
| 253 | Heritage Bank | SVP, Retail Sales Manager | Olympia | WA | Bank | $1 to $10 billion |
| 254 | Noble Credit Union | Chief Marketing Officer | Fresno | CA | Credit Union | $500 million to $1 billion |
| 255 | Texas Bank and Trust | VP, Manager of Treasury Services | Longview | TX | Bank | $1 to $10 billion |
| 256 | Florence Bank | VP/Area Manager | Belchertown | MA | Bank | $1 to $10 billion |
| 257 | Wildfire Credti Union | Chief Marketing Officer | Saginaw | MI | Credit Union | $500 million to $1 billion |
| 258 | Fairwinds Credit Union | EVP, Digital Marketing | Orlando | FL | Credit Union | $1 to $10 billion |
| 259 | Frontwave Credit Union | Chief Marketing Officer | Oceanside | CA | Credit Union | $500 million to $1 billion |
| 260 | S&T Bank | SVP | Indiana | PA | Bank | $1 to $10 billion |
| 261 | 1st MidAmerica Credit Union | Chief Information Officer/SVP-Technology | Bethalto | IL | Credit Union | $500 million to $1 billion |
| 262 | Ulster Savings Bank | VP, Marketing | Kingston | NY | Bank | $500 million to $1 billion |
| 263 | Wings Financial Credit Union | Chief Member Experience Officer/SVP | Apple Valley | MN | Credit Union | $1 to $10 billion |
| 264 | Anderson Brothers Bank | VP, Marketing Director/CRA Officer | Mullins | SC | Bank | $500 million to $1 billion |
| 265 | Summit State Bank | VP, Marketing Director | Santa Rosa | CA | Bank | $500 million to $1 billion |
| 266 | Whitefish Credit Union | Chief Financial Officer/SVP | Kalispell | MT | Credit Union | $1 to $10 billion |
| 267 | Chambers Bank | Chief Operations Officer | Rogers | AZ | Bank | $500 million to $1 billion |
| 268 | F&M Trust Company | SVP, Commercial Services | Chambersburg | PA | Bank | $1 to $10 billion |
| 269 | ChoiceOne Bank | Chief Operations Officer | Sparta | MI | Bank | $500 million to $1 billion |
| 270 | Mountain America Federal Credit Union | Chief Marketing Officer | Sandy | UT | Credit Union | $1 to $10 billion |
| 271 | CenterState Bank | AVP, Marketing Specialist | Jacksonville | FL | Bank | $10 billion to $50 billion |
| 272 | Sound Community Bank | VP, Marketing Director | Seattle | WA | Bank | $500 million to $1 billion |
| 273 | Marquette Bank | First Vice President | Orland Park | IL | Bank | $1 to $10 billion |
| 274 | Southern Bancorp | SVP/Policy and Communications | Little Rock | AR | Bank | $1 to $10 billion |
| 275 | Navy Federal Credit Union | Manager, Digital Information Management | Vienna | VA | Credit Union | Over $50 billion |
| 276 | First National Bank of Hutchinson | VP, Marketing and Business Development | Hutchinson | KS | Bank | $500 million to $1 billion |
| 277 | Great Southern Bank | VP | Springfield | MO | Bank | $1 to $10 billion |
| 278 | Gorham Savings Bank | SVP/Director of Retail Delivery | Gorham | ME | Bank | $1 to $10 billion |
| 279 | TDECU | Chief Retail Officer/SVP | Lake Jackson | TX | Credit Union | $1 to $10 billion |
| 280 | Wescom Credit Union | Chief Exeucitve Officer/SVP - Finance | Pasadena | CA | Credit Union | $1 to $10 billion |
| 281 | Washington Trust Bank | SVP/Director of Client Experience | Spokane | WA | Bank | $1 to $10 billion |
| 282 | Provident Bank | FVP/Director of Retail Administration | Jersey City | NJ | Bank | $1 to $10 billion |
| 283 | First Dakota National Bank | SVP/Director of Corporate Image & Development | Sioux Falls | SD | Bank | $1 to $10 billion |
| 284 | Guaranty Bank & Trust | SVP, Marketing & Sales | Belzoni | MO | Bank | $500 million to $1 billion |
| 285 | Schools Financial Credit Union | Chief Retail Officer/SVP | Sacramento | CA | Credit Union | $1 to $10 billion |
| 286 | Banco Popular de Puerto Rico | SVP | San Juan | Puerto Rico | Bank | $10 billion to $50 billion |
| 287 | Marquette Savings Bank | Sr. VP Marketing | Erie | PA | Bank | $500 million to $1 billion |
| 288 | Spar Nord | SVP | Aalborg | Denmark | Bank | $10 billion to $50 billion |
| 289 | Quincy Credit Union | Chief Marketing and Communications Officer | Quincy | MA | Credit Union | $500 million to $1 billion |
| 290 | F&M Bank | VP/Director of Marketing | Salisbury | NC | Bank | $500 million to $1 billion |
| 291 | Cedar Rapids Bank & Trust | VP, Retail Banking | Cedar Rapids | IA | Bank | $1 to $10 billion |
| 292 | Provident Bank | VP, Marketing | Riverside | CA | Bank | $500 million to $1 billion |
| 293 | Tri Counites Bank | VP/Product Manager | Chico | CA | Bank | $1 to $10 billion |
| 294 | First Federal Bank of Kansas City | Chief Operating Officer | Kansas City | MO | Bank | $500 million to $1 billion |
| 295 | The Bank of Elk River | Chief Operating Officer | Elk River | MN | Bank | $250 to $500 million |
| 296 | Bank Independent | VP, Business Intelligence | Florence | AL | Bank | $1 to $10 billion |
| 297 | Nicolet National Bank | VP/IT Manager | Green Bay | WI | Bank | $1 to $10 billion |
| 298 | Santa Clara County Federal Credit Union | Chief Information Officer/SVP | San Jose | CA | Credit Union | $500 million to $1 billion |
| 299 | Clark County Credit Union | Chief Marketing Officer | Las Vegas | NV | Credit Union | $500 million to $1 billion |
| 300 | Union Bank & Trust | SVP | Lincoln | NE | Bank | $1 to $10 billion |
| 301 | United Bank of Union | Chief Operating Officer | Union | MO | Bank | $250 to $500 million |
| 302 | Legence Bank | VP/Marketing & Communications | Eldorado | IL | Bank | $250 to $500 million |
| 303 | Community First Credit Union of Florida | Chief Executive Officer/President | Jacksonville | FL | Credit Union | $1 to $10 billion |
| 304 | Old Missouri Bank | SVP, Marketing | Springfield | MO | Bank | $250 to $500 million |
| 305 | Ally Financial | Marketing Manager | Detroit | MI | Bank | Over $50 billion |
| 306 | Fortera Credit Union | Chief Executive Officer | Clarksville | TN | Credit Union | $500 million to $1 billion |
| 307 | Kish Bancorp | VP, Market Research & Analytics Manager | State College | PA | Bank | $500 million to $1 billion |
| 308 | RCB Bank | AVP, Marketing Director | Claremore | OH | Bank | $1 to $10 billion |
| 309 | Western States Bank | VP, eBanking | Gering | NE | Bank | $500 million to $1 billion |
| 310 | Innovation Credit Union | Chief Executive Officer | Swift Current | SK | Credit Union | $1 to $10 billion |
| 311 | Honda Federal Credit Union | Chief Executive Officer | Torrance | CA | Credit Union | $500 million to $1 billion |
| 312 | First Entertainment Credit Union | EVP/CFO/CXO | Los Angeles | CA | Credit Union | $1 to $10 billion |
| 313 | Cristo Rey St Viator High School | Chairman/Chief Operating Officer | Las Vegas | NV | Bank | Less than $250 million |
| 314 | Regent Bank | AVP, Marketing Director | Tulsa | OK | Bank | $500 million to $1 billion |
| 315 | First Federal Bank & Trust | Chief Operations Officer/HR Manager | Sheridan | WY | Bank | $250 to $500 million |
| 316 | Credit Union 1 | Chief Operations Officer | Anchorage | AK | Credit Union | $1 to $10 billion |
| 317 | American Bank & Trust | SVP/Sales & Business Development | Sioux Falls | SD | Bank | $500 million to $1 billion |
| 318 | Charter Bank | AVP - Marketing Officer | Eau Claire | WI | Bank | $500 million to $1 billion |
| 319 | Fidelity Bank | SVP/Head of Retail Banking | Leominster | MA | Bank | $500 million to $1 billion |
| 320 | TAB Bank | VP, Analytics and Capital Markets | Ogden | UT | Bank | $500 million to $1 billion |
| 321 | Chesapeake Bank | AVP, Digital Banking Team Manager | Williamsburg | VA | Bank | $500 million to $1 billion |
| 322 | Wescom Credit Union | EVP, Lending & Financial Services | Pasadena | CA | Credit Union | $1 to $10 billion |
| 323 | Truliant Federal Credit Union | Chief Digital Officer | Winston Salem | NC | Credit Union | $1 to $10 billion |
| 324 | Westoba Credit Union | Chief Executive Officer | Brandon | MB | Credit Union | $1 to $10 billion |
| 325 | First Community Bank | VP, Marketing Officer | Corpus Christi | TX | Bank | $250 to $500 million |
| 326 | Arbor Financial Credit Union | Chief Executive Officer/President | Kalamazoo | MI | Credit Union | $500 million to $1 billion |
| 327 | SouthWest Bank | VP/Marketing Director | Odessa | TX | Bank | $250 to $500 million |
| 328 | Frederick County Bank | SVP, Retail Lending Group | Frederick | MD | Bank | $250 to $500 million |
| 329 | Arrow Financial Corporation | AVP/Communications Manager | Glens Falls | NY | Bank | $1 to $10 billion |
| 330 | MIDFLORIDA Credit Union | Chief Operating Officer | Lakeland | FL | Credit Union | $1 to $10 billion |
| 331 | Melrose Bank | SVP | Melrose | MA | Bank | $250 to $500 million |
| 332 | The State Bank | SVP | Fenton | MI | Bank | $500 million to $1 billion |
| 333 | SpiritBank | AVP, Digital Services Manager | Tulsa | OK | Bank | $500 million to $1 billion |
| 334 | United Bank | SVP, Retail Administration | Grand Rapids | MI | Bank | $500 million to $1 billion |
| 335 | SB One Bank | AVP/Marketing & Communications Specialist | Rockaway | NJ | Bank | $1 to $10 billion |
| 336 | Charter Bank | VP Retail & Business Services | Eau Claire | WI | Bank | $500 million to $1 billion |
| 337 | Chespeake Bank | VP, Business Development | Gloucester | VA | Bank | $500 million to $1 billion |
| 338 | RBC Bank | VP, Marketing Communications | Raleigh | NC | Bank | $250 to $500 million |
| 339 | Kish Bancorp | SVP/Human Resources & Organizational Development Director | State College | PA | Bank | $500 million to $1 billion |
| 340 | Ulster Savings Bank | First VP, Branch Administration | Kingston | NY | Bank | $500 million to $1 billion |
| 341 | Educators Credit Union | Chief Executive Officer | Mt. Pleasant | WI | Credit Union | $1 to $10 billion |
| 342 | Monona Bank | SVP, Consumer Banking | Monona | WI | Bank | $500 million to $1 billion |
| 343 | Truliant Federal Credit Union | Chief Operations Officer | Winston Salem | NC | Credit Union | $1 to $10 billion |
| 344 | Valley First Credit Union | Chief Executive Officer | Modesto | CA | Credit Union | $500 million to $1 billion |
| 345 | Bank of Oklahoma | VP, Marketing | Oklahoma City | OK | Bank | $250 to $500 million |
| 346 | Lakeland Bank | Chief Information Officer | Oak Ridge | NJ | Bank | $1 to $10 billion |
| 347 | Teachers Plus Credit Union | Chief Executive Officer | Bedford | NS | Credit Union | $1 to $10 billion |
| 348 | Desert Financial Credit Union | Chief Executive Officer/President | Phoenix | AZ | Credit Union | $1 to $10 billion |
| 349 | Arbor Financial Credit Union | Chief Executive Officer | Kalamazoo | MI | Credit Union | $500 million to $1 billion |
| 350 | Honor Credit Union | Chief Executive Officer | Berrien Springs | MI | Credit Union | $500 million to $1 billion |
| 351 | Charles Schwab | Senior Marketing Manager | San Francisco | CA | Bank | Over $50 billion |
| 352 | TAB Bank | SVP | Ogden | UT | Bank | $500 million to $1 billion |
| 353 | Chesapeake Bank | VP/Regional Manager | Richmond | VA | Bank | $500 million to $1 billion |
| 354 | The State Bank | SVP, Retail Banking | Fenton | MI | Bank | $500 million to $1 billion |
| 355 | First Southern National Bank | SVP | Stanford | KY | Bank | $500 million to $1 billion |
| 356 | ABECU | Chief Operations Officer | St. Louis | MO | Credit Union | $1 to $10 billion |
| 357 | Kierland Commons Banking Center | VP, Director of Marketing | Scottsdale | AZ | Bank | $250 to $500 million |
| 358 | Community Bank | AVP, Marketing | Flowood | MS | Bank | $1 to $10 billion |
| 359 | AmeriServ Financial | AVP - Digital Media Manager | Johnstown | PA | Bank | $1 to $10 billion |
| 360 | Fairwinds Credit Union | VP, Digital Marketing | Orlando | FL | Credit Union | $1 to $10 billion |
| 361 | Webster Five | AVP, Marketing Manager | Auburn | MA | Bank | $500 million to $1 billion |
| 362 | Alliant Credit Union | VP, Marketing & Digital Strategy | Chicago | IL | Credit Union | $1 to $10 billion |
| 363 | B2B Bank | AVP | Toronto | ON | Bank | $1 to $10 billion |
| 364 | Alpine Bank | AVP | Glenwood Springs | CO | Bank | $1 to $10 billion |
| 365 | Champlain National Bank | VP/Director of Marketing | Willsboro | NY | Bank | $250 to $500 million |
| 366 | Collins Community Credit Union | Chief Executive Officer/President | Cedar Rapids | IA | Credit Union | $1 to $10 billion |
| 367 | Santa Clara County Federal Credit Union | Chief Executive Officer/President | San Jose | CA | Credit Union | $500 million to $1 billion |
| 368 | 5Point Credit Union | Chief Executive Officer/President | Nederland | TX | Credit Union | $500 million to $1 billion |
| 369 | Charter Bank | Chief Information Officer | Eau Claire | WI | Bank | $500 million to $1 billion |
| 370 | Cashco Financial | Chief Operating Officer | Edmonton | AB | Bank | Less than $250 million |
| 371 | B2B Bank | AVP, Product Development & Management | Toronto | ON | Bank | $1 to $10 billion |
| 372 | IHMVCU | Chief Digital Officer | Moline | IL | Credit Union | $1 to $10 billion |
| 373 | Elements Financial Federal Credit Union | EVP, Lending & Sales | Indianapolis | IN | Credit Union | $1 to $10 billion |
| 374 | B2B Bank | AVP | Toronto | ON | Bank | $1 to $10 billion |
| 375 | Lee Bank | SVP, Retail & Marketing | Lee | MA | Bank | $250 to $500 million |
| 376 | Banc of California | Sr. Director Brand and Digital Marketing | Santa Ana | CA | Bank | $10 billion to $50 billion |
| 377 | Diamond Credit Union | Chief Executive Officer/President | Pottstown | PA | Credit Union | $500 million to $1 billion |
| 378 | FNBC Bank | VP, Marketing & PR | Ash Flat | AR | Bank | $250 to $500 million |
| 379 | WestStar Bank | AVP | El Paso | TX | Bank | $1 to $10 billion |
| 380 | Success Bank | VP, Marketing | Bloomfield | IA | Bank | Less than $250 million |
| 381 | Quad City Bank & Trust | AVP, Marketing & PR Manager | Davenport | IA | Bank | $1 to $10 billion |
| 382 | Quorum Federal Credit Union | Chief Operations & Finance Officer | White Plains | NY | Credit Union | $1 to $10 billion |
| 383 | Wood & Huston Bank | SVP & Manager Retail Banking | Marshall | MO | Bank | $500 million to $1 billion |
| 384 | TCM Bank | VP, Marketing | TAMPA | FL | Bank | $250 to $500 million |
| 385 | Fedecredito | Chief Executive Officer/President | San Salvador | El Salvador | Bank | $500 million to $1 billion |
| 386 | Wood & Huston Bank | VP | Marshall | MO | Bank | $500 million to $1 billion |
| 387 | ChoiceOne Bank | VP, Retail Banking | Sparta | MI | Bank | $500 million to $1 billion |
| 388 | Noble Credit Union | Chief Executive Officer/President | Fresno | CA | Credit Union | $500 million to $1 billion |
| 389 | TBK Bank | AVP, Marketing & Communication | Bettendorf | IA | Bank | $1 to $10 billion |
| 390 | Dean Bank | SVP, Marketing & Communications Officer | Franklin | MA | Bank | $250 to $500 million |
| 391 | Bank of Idaho | VP, Marketing and Strategy | Idaho Falls | ID | Bank | $250 to $500 million |
| 392 | OneAZ Credit Union | EVP/Strategy & Brand | Phoenxi | AZ | Credit Union | $1 to $10 billion |
| 393 | NBT Bank | AVP, Channel & Customer Engagement Manager | Norwich | NY | Bank | $1 to $10 billion |
| 394 | Exchange Bank | VP/Marketing & Retail | Gadsden | AL | Bank | $250 to $500 million |
| 395 | Sunova Credit Union | Chief Executive Officer/President | Selkirk | MB | Credit Union | $1 to $10 billion |
| 396 | Santa Clara County Federal Credit Union | Chief Experience Officer/SVP | San Jose | CA | Credit Union | $500 million to $1 billion |
| 397 | FNBT | AVP/Consumer Product Manager | Killeen | TX | Bank | $1 to $10 billion |
| 398 | Ephrata National Bank | AVP, Marketing Brand Specialist | Ephrata | PA | Bank | $1 to $10 billion |
| 399 | First State Bank of the Florida Keys | AVP, Marketing Manager | Key West | FL | Bank | $500 million to $1 billion |
| 400 | 5Star Bank | VP/Director of Marketing | Westminster | CO | Bank | Less than $250 million |
| 401 | Alpine Bank | Chief Retail Officer | Glenwood Springs | CO | Bank | $1 to $10 billion |
| 402 | AgFirst Farm Credit Bank | Marketing Strategy Manager | Columbia | SC | Bank | $10 billion to $50 billion |
| 403 | Fulton Financial | Marketing Communications Director | Lancaster | PA | Bank | $10 billion to $50 billion |
| 404 | River Valley Bank | Chief Banking & Insurance Officer | Wausau | WI | Bank | $1 to $10 billion |
| 405 | Farm Credit of Northwest Florida | Chief Executive Officer/President | Marianna | FL | Credit Union | $250 to $500 million |
| 406 | Chesapeake Bank | AVP, Project Manager | Kilmarnock | VA | Bank | $500 million to $1 billion |
| 407 | TIAA | Senior Director | Charlotte | NC | Bank | Over $50 billion |
| 408 | Members First Credit Union of NH | Chief Executive Officer/President | Manchester | NH | Credit Union | $250 to $500 million |
| 409 | Patelco Credit Union | VP, Marketing | Pleasanton | CA | Credit Union | $1 to $10 billion |
| 410 | Central Bancompany | Director of Marketing | Jefferson City | MO | Bank | $10 billion to $50 billion |
| 411 | Great Western Bank | Head of Marketing | Sioux Falls | SD | Bank | $10 billion to $50 billion |
| 412 | Northeast Credit Union | VP, Marketing | Portsmouth | NH | Credit Union | $1 to $10 billion |
| 413 | Capital City Bank | Chief Brand Officer | Tallahassee | FL | Bank | $1 to $10 billion |
| 414 | Wings Financial Credit Union | VP, Marketing | Apple Valley | MN | Credit Union | $1 to $10 billion |
| 415 | South Shore Bank | Chief Strategy Officer | Scituate | MA | Bank | $1 to $10 billion |
| 416 | AmeriCU Cedit Union | VP, Member Relations and Marketing | Rome | NY | Credit Union | $1 to $10 billion |
| 417 | Keesler Federal Credit Union | VP, Marketing | Gulfport | MS | Credit Union | $1 to $10 billion |
| 418 | Sallie Mae Bank | Senior Marketing Manager | Newton | MA | Bank | $10 billion to $50 billion |
| 419 | First National Bank of Omaha | Sr. Associate, Marketing Strategy | Omaha | NE | Bank | $10 billion to $50 billion |
| 420 | TCU Financial Group | Chief Executive Officer | Saskatoon | SK | Credit Union | $500 million to $1 billion |
| 421 | Redwood Capital Bank | AVP, Marketing Director | Eureka | CA | Bank | $250 to $500 million |
| 422 | WestStar Bank | AVP | El Paso | TX | Bank | $500 million to $1 billion |
| 423 | SPIRE Credit Union | SVP/Marketing & Development | Falcon Heights | MN | Credit Union | $1 to $10 billion |
| 424 | UNIFY Financial Credit Union | VP, Marketing and Experience | Torrance | CA | Credit Union | $1 to $10 billion |
| 425 | First Community Credit Union | VP, Marketing | Houston | TX | Credit Union | $1 to $10 billion |
| 426 | Bank of Colorado | Director of Marketing | Fort Collins | CO | Bank | $10 billion to $50 billion |
| 427 | Renasant Corporation | Director of Marketing | Tupelo | MS | Bank | $10 billion to $50 billion |
| 428 | ArborOne Farm Credit | Chief Executive Officer/President | Florence | SC | Credit Union | $250 to $500 million |
| 429 | MUFG Union Bank | Director | Redondo Beach | CA | Bank | Over $50 billion |
| 430 | Bank OZK | Marketing Officer | Little Rock | AR | Bank | $10 billion to $50 billion |
| 431 | Truity Credit Union | VP, Marketing | Bartelsville | OK | Credit Union | $1 to $10 billion |
| 432 | American Airlines Credit Union | SVP, Marketing & Operations | Ft. Worth | TX | Credit Union | $1 to $10 billion |
| 433 | Associated Credit Union | VP, Marketing | Peachtree Corners | GA | Credit Union | $1 to $10 billion |
| 434 | Gate City Bank | Board of Directors | Fargo | ND | Bank | $1 to $10 billion |
| 435 | People's Bank | Chief Banking Officer | Medford | OR | Bank | $1 to $10 billion |
| 436 | Westoba Credit Union | Chief Operating Officer | Brandon | MB | Credit Union | $1 to $10 billion |
| 437 | Mountain America Credit Union | VP/Direct Marketing | Sandy | UT | Credit Union | $1 to $10 billion |
| 438 | First Option Bank | Branch Manager, VP | Paola | KS | Bank | $250 to $500 million |
| 439 | Bank of Akron | AVP/Marketing Manager | Akron | NY | Bank | $250 to $500 million |
| 440 | WESTconsin Credit Union | VP, Marketing | Menomonie | WI | Credit Union | $1 to $10 billion |
| 441 | Enterprise Bank | Chief Sales, Community Relations Officer | Lowell | MA | Bank | $1 to $10 billion |
| 442 | People's Trust FCU | Chief Executive Officer/President | Houston | TX | Credit Union | $250 to $500 million |
| 443 | CEFCU | VP, Marketing | Peoria | IL | Credit Union | $1 to $10 billion |
| 444 | Signal Financial Federal Credit Union | Chief Executive Officer/President | Kensington | MD | Credit Union | $250 to $500 million |
| 445 | Logix Federal Credit Union | SVP/Marketing and Strategic Services | Burbank | CA | Credit Union | $1 to $10 billion |
| 446 | California Coast Credit Union | SVP, Marketing | San Diego | CA | Credit Union | $1 to $10 billion |
| 447 | 7 17 Credit Union | SVP, Marketing | Warren | OH | Credit Union | $1 to $10 billion |
| 448 | Banc of California | Director of Brand Marketing | Woodland Hills | CA | Bank | $10 billion to $50 billion |
| 449 | TIAA Bank | Sr. Marketing Manager | Jacksonville | FL | Bank | $10 billion to $50 billion |
| 450 | Ally Financial | Director, Innovation and Strategy | Detroit | MI | Bank | Over $50 billion |
| 451 | Lake Michigan Credit Union | SVP, Marketing | Grand Rapids | MI | Credit Union | $1 to $10 billion |
| 452 | Fort Knox Federal | VP, Marketing | Radcliff | KY | Credit Union | $1 to $10 billion |
| 453 | Legacy Bank & Trust | VP/Corporate and Private Banking | Springfield | MO | Bank | $250 to $500 million |
| 454 | Citizens National Bank | Chief Retail Officer | Henderson | TX | Bank | $1 to $10 billion |
| 455 | Commerce Bank | Director of Marketing Strategies | Clayton | MO | Bank | $10 billion to $50 billion |
| 456 | LBS Financial Credit Union | SVP, Marketing | Long Beach | CA | Credit Union | $1 to $10 billion |
| 457 | CUSB Bank | AVP/Marketing Director | Cresco | IA | Bank | $250 to $500 million |
| 458 | People's Bank/Steelhead Finance | VP, Sales | Medford | OR | Bank | $250 to $500 million |
| 459 | BECU | Digital Marketing Specialist | Tukwila | WA | Credit Union | $10 billion to $50 billion |
| 460 | Advantis Credit Union | VP of Marketing | Portland | OR | Credit Union | $1 to $10 billion |
| 461 | Redwood Capital Bank | VP, Executive Assistant | Eureka | CA | Bank | $250 to $500 million |
| 462 | Credit Union 1 | VP, Marketing Strategy | Anchorage | AK | Credit Union | $1 to $10 billion |
| 463 | First National Bank of Omaha | Director, Content Marketing & Social Media Strategy | Omaha | NE | Bank | $10 billion to $50 billion |
| 464 | First Community Credit Union | SVP, Marketing | Houston | TX | Credit Union | $1 to $10 billion |
| 465 | Fox Communities Credit Union | VP, Marketing | Appleton | WI | Credit Union | $1 to $10 billion |
| 466 | People's Bank of Commerce | VP/Sales | Medford | OR | Bank | $250 to $500 million |
| 467 | Cashco Financial | VP, Marketing & Communications | Edmonton | AB | Bank | Less than $250 million |
| 468 | First National Bank of Omaha | Sr. Associate, Retail Marketing | Omaha | NE | Bank | $10 billion to $50 billion |
| 469 | Utah Community Credit Union | SVP/Marketing | Provo | UT | Credit Union | $1 to $10 billion |
| 470 | Wood & Huston Bank | AVP Retail Banking Manager | Marshall | MO | Bank | $500 million to $1 billion |
| 471 | Mission Federal Credit Union | VP, Marketing Operations | San Diego | CA | Credit Union | $1 to $10 billion |
| 472 | Wescom Credit Union | Chief Executive Officer | Pasadena | CA | Credit Union | $250 to $500 million |
| 473 | Bank of Zachary | AVP/Marketing & Community Relations | Zachary | LA | Bank | $250 to $500 million |
| 474 | iQ Credit Union | SVP, Marketing | Vancouver | WA | Credit Union | $1 to $10 billion |
| 475 | Landmark Credit Union | VP, Marketing | New Berlin | WI | Credit Union | $1 to $10 billion |
| 476 | BCU | VP, Marketing & Brand Strategy | Vernon Hills | IL | Credit Union | $1 to $10 billion |
| 477 | Summit Bank | VP/Corporate Business Development | Eugene | OR | Bank | $250 to $500 million |
| 478 | FTFCU | Director Digital Products | Denver | CO | Credit Union | $10 billion to $50 billion |
| 479 | Whitefish Credit Union | VP, Marketing | Kalispell | MT | Credit Union | $1 to $10 billion |
| 480 | WSECU | VP, Digital Delivery & Contact Center | Olympia | WA | Credit Union | $1 to $10 billion |
| 481 | Shell Federal Credit Union | VP, Marketing | Deer Park | TX | Credit Union | $1 to $10 billion |
| 482 | Navy Federal Credit Union | Senior Corporate Communications Strategist | Pensacola | FL | Credit Union | Over $50 billion |
| 483 | Rock Valley Credit Union | Chief Executive Officer | Loves Park | IL | Credit Union | $250 to $500 million |
| 484 | Local Government Federal Credit Union | VP, Marketing Strategy | Raleigh | NC | Credit Union | $1 to $10 billion |
| 485 | Lakeland Bank | Chief Administrative Officer | Oak Ridge | NJ | Bank | $1 to $10 billion |
| 486 | First State Community Bank | Senior Operations Support Specialist, AVP | Farmington | MO | Bank | $1 to $10 billion |
| 487 | Midstates Bank | VP | Harlan | IA | Bank | $250 to $500 million |
| 488 | Allied Bank | Chief/Commercial & Retail Banking Group (South) | Karachi | Pakistan | Bank | Over $50 billion |
| 489 | SEFCU | SVP, Marketing | Albany | NY | Credit Union | $1 to $10 billion |
| 490 | Connexus Credit Union | VP, Marketing | Wausau | WI | Credit Union | $1 to $10 billion |
| 491 | SC Telco Federal Credit Union | Chief Executive Officer/President | Greenville | SC | Credit Union | $250 to $500 million |
| 492 | Connect First Credit Union | Chief Operating Officer | Calgary | AB | Credit Union | $1 to $10 billion |
| 493 | Tower Federal Credit Union | VP, Marketing & Communications | Laurel | MD | Credit Union | $1 to $10 billion |
| 494 | Great Western Bank | Marketing Consultant | Sioux Falls | SD | Bank | $10 billion to $50 billion |
| 495 | Educators Credit Union | SVP, Marketing | Mt. Pleasant | WI | Credit Union | $1 to $10 billion |
| 496 | Community 1st Credit Union | Chief Finacial Officer/EVP | DuPont | WA | Credit Union | Less than $250 million |
| 497 | Regions Bank | Manager of Media Strategy | Birmingham | AL | Bank | Over $50 billion |
| 498 | Sagicor | VP, Group Marketing | Kingston 5 | Jamaica | Bank | $250 to $500 million |
| 499 | Ally Financial | Market Research Manager | Charlotte | NC | Bank | Over $50 billion |
| 500 | Mission Federal Credit Union | VP/Marketing | San Diego | CA | Credit Union | $1 to $10 billion |
| 501 | Christian Community Credit Union | VP/Marketing & Communications | San Dimas | CA | Credit Union | $500 million to $1 billion |
| 502 | Y-12 Federal Credit Union | VP/Marketing and Sales | Oak Ridge | TN | Credit Union | $1 to $10 billion |
| 503 | Citadel | VP/Brand & Buzz | Exton | PA | Credit Union | $1 to $10 billion |
| 504 | Marine Credit Union | SVP/Marketing | La Crosse | WI | Credit Union | $500 million to $1 billion |
| 505 | Berkshire Bank | Senior Creative Director | Pittsfield | MA | Bank | $10 billion to $50 billion |
| 506 | Wings Financial Credit Union | VP/Marketing | Apple Valley | MN | Credit Union | $1 to $10 billion |
| 507 | Mountian America Federal Credit Union | VP/Marketing Operations | Las Vegas | UT | Credit Union | $1 to $10 billion |
| 508 | Provincial Credit Union | Chief Executive Officer | Charlottetown | PEI | Credit Union | $250 to $500 million |
| 509 | 5Point Credit Union | EVP | Nederland | TX | Credit Union | $500 million to $1 billion |
| 510 | Noventis | EVP, Operations and Innovation | Gimli | MB | Credit Union | $500 million to $1 billion |
| 511 | University of Hawaii Federal Credit Union | VP, Marketing | Honolulu | HI | Credit Union | $500 million to $1 billion |
| 512 | CommonWealth Central Credit Union | VP/Marketing | San Jose | CA | Credit Union | $500 million to $1 billion |
| 513 | Quorum Federal Credit Union | VP, Marketing | Purchase | NH | Credit Union | $500 million to $1 billion |
| 514 | First National Bank of Northfield | VP, Retail Manager | Northfield | MN | Bank | Less than $250 million |
| 515 | Kirtland Federal Credit Union | SVP, Marketing | Albuquerque | NM | Credit Union | $500 million to $1 billion |
| 516 | Corporate America Family Credit Union | VP/Marketing | Elgin | IL | Credit Union | $500 million to $1 billion |
| 517 | CIBC | Director Channel Optimization | Toronto | ON | Bank | Over $50 billion |
| 518 | Merrimack Valley Credit Union | VP, Marketing | Lawrence | MA | Credit Union | $500 million to $1 billion |
| 519 | Community First Credit Union of Florida | VP/Marketing | Jacksonville | FL | Credit Union | $1 to $10 billion |
| 520 | AllSouth Federal Credit Union | VP/Marketing | Columbia | SC | Credit Union | $500 million to $1 billion |
| 521 | Wescom Credit Union | SVP, Member Services | Pasadena | CA | Credit Union | $1 to $10 billion |
| 522 | AllSouth Federal Credit Union | EVP | Columbia | SC | Credit Union | $500 million to $1 billion |
| 523 | Credit Union of Colorado | VP/Marketing & Ecommerce | Denver | CO | Credit Union | $1 to $10 billion |
| 524 | Deere Employees Credit Union | VP, Digital Strategy | Moline | IL | Credit Union | $500 million to $1 billion |
| 525 | 1st Nor Cal Credit Union | VP, Marketing | Martinez | CA | Credit Union | $500 million to $1 billion |
| 526 | Citadel Federal Credit Union | VP/Retail Delivery | Exton | PA | Credit Union | $1 to $10 billion |
| 527 | Fortera Credit Union | Chief Operating Officer | Clarksville | TN | Credit Union | $500 million to $1 billion |
| 528 | Local Government Federal Credit Union | SVP, Financial | Raleigh | NC | Credit Union | $1 to $10 billion |
| 529 | Amplify Credit Union | VP/Digital Transformation | Austin | TX | Credit Union | $500 million to $1 billion |
| 530 | Arbor Financial Credit Union | VP, Marketing | Kalamazoo | MI | Credit Union | $500 million to $1 billion |
| 531 | Truliant Federal Credit Union | VP/Member Experience | Winston Salem | NC | Credit Union | $1 to $10 billion |
| 532 | Wildfire Credit Union | Chief Digital Officer | Saginaw | MI | Credit Union | $500 million to $1 billion |
| 533 | Community First Credit Union | SVP, Member Experience | Jacksonville | FL | Credit Union | $1 to $10 billion |
| 534 | Interior Savings Credit Union | VP, Marketing and Communications | Kelowna | BC | Credit Union | $1 to $10 billion |
| 535 | Andigo Credit Union | VP/Marketing | Schaumburg | IL | Credit Union | $500 million to $1 billion |
| 536 | Elements Financial Federal Credit Union | VP, Sales | Indianapolis | IN | Credit Union | $1 to $10 billion |
| 537 | DBS Bank (Hong Kong) | Head of Strategic Marketing & Communications | Hong Kong | Hong Kong | Bank | Over $50 billion |
| 538 | BECU | Senior Manger/Business Development | Tukwila | WA | Credit Union | $10 billion to $50 billion |
| 539 | Mutual of Omaha Bank | Director of Marketing & Digital Banking | Omaha | NE | Bank | $1 to $10 billion |
| 540 | BECU | Email Marketing Specialist | Tukwila | WA | Credit Union | $10 billion to $50 billion |
| 541 | Mid Hudson Valley Federal Credit Union | VP/Marketing | Kingston | NY | Credit Union | $1 to $10 billion |
| 542 | Affinity Plus Federal Credit Union | VP, Data Science | St. Paul | MN | Credit Union | $1 to $10 billion |
| 543 | Columbia Credit Union | VP, Deposit Products | Vancouver | WA | Credit Union | $1 to $10 billion |
| 544 | CapEd Credit Union | SVP, Marketing & Business Development | Meridian | ID | Credit Union | $500 million to $1 billion |
| 545 | Alaska USA FCU | SVP/Operations | Anchorage | AK | Credit Union | $1 to $10 billion |
| 546 | City & County Credit Union | VP, Marketing | Maplewood | MN | Credit Union | $500 million to $1 billion |
| 547 | CIBC | Senior Director Channel Optimization | Toronto | ON | Bank | Over $50 billion |
| 548 | RBFCU | SVP/Branch Operations | Universal City | TX | Credit Union | $1 to $10 billion |
| 549 | Centris Federal Credit Union | SVP, Marketing | Omaha | NE | Credit Union | $500 million to $1 billion |
| 550 | Hudson Valley Federal Credit Union | VP/Marketing | Poughkeepsie | NY | Credit Union | $1 to $10 billion |
| 551 | Coatesville Savings Bank | VP, Operations | Coatesville | PA | Bank | Less than $250 million |
| 552 | Freedom First Credit Union | VP/Marketing | Salem | VA | Credit Union | $500 million to $1 billion |
| 553 | INTRUST Bank | Digital Marketing Manager | Wichita | KS | Bank | $1 to $10 billion |
| 554 | BECU | Senior Member Loyalty Manager | Tukwila | WA | Credit Union | $10 billion to $50 billion |
| 555 | Kitsap Credit Union | VP, Strategic Planning | Poulsbo | WA | Credit Union | $1 to $10 billion |
| 556 | Wescom Credit Union | SVP, Administration | Pasadena | CA | Credit Union | $1 to $10 billion |
| 557 | Arizona Federal Credit Union | VP, Member Experience | Chicago | IL | Credit Union | $1 to $10 billion |
| 558 | SECU | SVP, Branch and Member Experience | Linthicum | MD | Credit Union | $1 to $10 billion |
| 559 | 1st Advantage Federal Credit Union | VP/Marketing | Yorktwon | VA | Credit Union | $500 million to $1 billion |
| 560 | Wescom Credit Union | SVP, Lending | Pasadena | CA | Credit Union | $1 to $10 billion |
| 561 | VyStar Credit Union | VP/Advertising and Promotions | Jacksonville | FL | Credit Union | $1 to $10 billion |
| 562 | BECU | Sr. Manager, Business Development | Tukwila | WA | Credit Union | $10 billion to $50 billion |
| 563 | Altra Federal Credit Union | VP/Marketing | Onalaska | WI | Credit Union | $1 to $10 billion |
| 564 | Tyndall Federal Credit Union | Vice President/Marketing | Panama City | FL | Credit Union | $1 to $10 billion |
| 565 | WSECU | VP, Retail Operations | Olympia | WA | Credit Union | $1 to $10 billion |
| 566 | Service Credit Union | VP/Marketing | Portsmouth | NH | Credit Union | $1 to $10 billion |
| 567 | Commerce Bank | Consumer Credit Card Acquisition Manager | Kansas City | MO | Bank | $10 billion to $50 billion |
| 568 | RBC Royal Bank | Sr. Director, Physical Distribution Planning | Toronto | ON | Bank | Over $50 billion |
| 569 | ATB Financial | Head of Retail Markets | Calgary | AB | Bank | Over $50 billion |
| 570 | Vibrant Credit Union | VP, Marketing | Moline | IL | Credit Union | $500 million to $1 billion |
| 571 | Gate City Bank | Board of Directors | Fargo | ND | Bank | $500 million to $1 billion |
| 572 | Planet Home Lending | Director of Strategic Communications | Clarksville | MD | Bank | $10 billion to $50 billion |
| 573 | Zeal Credit Union | EVP | Livonia | MI | Credit Union | $500 million to $1 billion |
| 574 | Wescom Credit Union | SVP, Technology & Delivery | Pasadena | CA | Credit Union | $1 to $10 billion |
| 575 | Team One Credit Union | VP/Marketing | Grand Blanc | MI | Credit Union | $500 million to $1 billion |
| 576 | Synovus | Senior Marketing Communications Specialist | Columbus | GA | Bank | $10 billion to $50 billion |
| 577 | RBFCU | SVP/Branch Operations | UNiversal City | TX | Credit Union | $1 to $10 billion |
| 578 | Marine Credit Union | SVP, Marketing | La Crosse | WI | Credit Union | $500 million to $1 billion |
| 579 | Gather Federal Credit Union | EVP | Lihue | HI | Credit Union | $500 million to $1 billion |
| 580 | Hancock Whitney | Director, Retail Sales and Segmentation | Gulfport | MS | Bank | $10 billion to $50 billion |
| 581 | Community 1st Credit Union | VP, Marketing | Ottumwa | IA | Credit Union | $500 million to $1 billion |
| 582 | Wescom Credit Union | SVP, Financial Services | Pasadena | CA | Credit Union | $1 to $10 billion |
| 583 | Kinecta Federal Credit Union | VP, Brand Strategy | Manhattan Beach | CA | Credit Union | $1 to $10 billion |
| 584 | U.S. Eagle Federal Credit Union | Chief Operations Officer | Albuquerque | NM | Credit Union | $500 million to $1 billion |
| 585 | Stanford Federal Credit Union | VP/Marketing and Business Development | Palo Alto | CA | Credit Union | $1 to $10 billion |
| 586 | First Tech Federal Credit Union | VP | Hillsboro | OR | Credit Union | $1 to $10 billion |
| 587 | Connect First Credit union | VP, Marketing & Community | Calgary | AB | Credit Union | $1 to $10 billion |
| 588 | Education Credit Union | Chief Executive Officer | Kitchener | ON | Credit Union | $250 to $500 million |
| 589 | NBKC Bank | Chief Deposit Officer | Kansas City | MO | Bank | $500 million to $1 billion |
| 590 | Valley First Credit Union | VP, Marketing | Modesto | CA | Credit Union | $500 million to $1 billion |
| 591 | Mobiloil Credit Union | VP, Marketing | Beaumont | TX | Credit Union | $500 million to $1 billion |
| 592 | Bethpage Federal Credit Union | VP, Brand Strategy | Behtpage | NY | Credit Union | $1 to $10 billion |
| 593 | American Airlines Federal Credit Union | SVP | DFW Airport | TX | Credit Union | $1 to $10 billion |
| 594 | University of Iowa Credit Union | SVP | North Liberty | IA | Credit Union | $1 to $10 billion |
| 595 | Freedom First Credit Union | VP, Marketing | Roanoke | VA | Credit Union | $500 million to $1 billion |
| 596 | Hills Bank and Trust Company | Marketing Officer, Digital Content Manager | Hills | IA | Bank | $1 to $10 billion |
| 597 | Vermont Federal Credit Union | VP, Marketing | Burlington | VT | Credit Union | $500 million to $1 billion |
| 598 | Members 1st FCU | VP/Branch Operations | Mechanicsburg | PA | Credit Union | $1 to $10 billion |
| 599 | Maine State Credit Union | EVP Advice & Member Experience | Chatham | ON | Credit Union | $500 million to $1 billion |
| 600 | RBFCU | Regional VP/Branch Operations | Universal City | TX | Credit Union | $1 to $10 billion |
| 601 | BankWest | Sales/Marketing Channel Manager | Pierre | SD | Bank | $1 to $10 billion |
| 602 | Bank Independent | Director of Marketing | Florence | AL | Bank | $1 to $10 billion |
| 603 | CommunityBank of Texas | Marketing Director | Houston | TX | Bank | $1 to $10 billion |
| 604 | Community First Credit Union of Florida | Chief Information Officer | Jacksonville | FL | Credit Union | $1 to $10 billion |
| 605 | First Bank Financial Centre | Marketing Manager | Oconomowoc | WI | Bank | $1 to $10 billion |
| 606 | Maine State Credit Union | VP, Marketing | Strathroy | ON | Credit Union | $500 million to $1 billion |
| 607 | Sunflower Bank | Senior Marketing Manager | Leawood | KS | Bank | $1 to $10 billion |
| 608 | Ingersoll-Rand Federal Credit Union | Chief Executive Officer | Athens | PA | Credit Union | Less than $250 million |
| 609 | Interra Credit Union | AVP, Digitial Marketing Director | Goshen | IN | Credit Union | $1 to $10 billion |
| 610 | People's Bank of Commerce | Marketing Officer | Medford | OR | Bank | $1 to $10 billion |
| 611 | Gulf Coast Bank & Trust Company | Marketing Director | New Orleans | LA | Bank | $1 to $10 billion |
| 612 | Grand Savings Bank | Chief Administrative Officer | Bentonville | AR | Bank | $250 to $500 million |
| 613 | American Bancor | Marketing Lead | Bismarck | ND | Bank | $1 to $10 billion |
| 614 | Hanscom Federal Credit Union | AVP, Marketing and Communications | Hanscom AFB | MA | Credit Union | $1 to $10 billion |
| 615 | HawaiiUSA Federal Credit Union | AVP, Digitial Marketing | Honolulu | HI | Credit Union | $1 to $10 billion |
| 616 | Meridian Credit Union | Director, Acquisition | St Catharines | ON | Credit Union | $10 billion to $50 billion |
| 617 | Alpine Bank | Director of Marketing | Glenwood Springs | CO | Bank | $1 to $10 billion |
| 618 | Numerica Credit Union | Chief Information Officer | Spokane Valley | WA | Credit Union | $1 to $10 billion |
| 619 | First State Community Bank | Lifecycle Marketing Manager | Farmington | MO | Bank | $1 to $10 billion |
| 620 | Pyramid Federal Credit Union | Chief Executive Officer | Tucson | AR | Credit Union | Less than $250 million |
| 621 | Grand Savings Bank | Chief Administrative Officer | Bentonville | AR | Bank | $250 to $500 million |
| 622 | SPIRE Credit Union | AVP/Marketing | Falcon Heights | MN | Credit Union | $1 to $10 billion |
| 623 | UNIFY FInancial Credit Union | AVP, Marketing | Torrance | CA | Credit Union | $1 to $10 billion |
| 624 | MidSouth Bank | Marketing Director | Lafayette | LA | Bank | $1 to $10 billion |
| 625 | Community 1st Credit Union | Chief Executive Officer/President | DuPont | WA | Credit Union | Less than $250 million |
| 626 | KeyPoint Credit Union | Chief Information Officer | Santa Clara | CA | Credit Union | $1 to $10 billion |
| 627 | Chaffey Federal Credit Union | Chief Executive Officer | Upland | CA | Credit Union | Less than $250 million |
| 628 | TransFund | Marketing Manager | Oklahoma City | OK | Bank | $1 to $10 billion |
| 629 | Webster First Federal Credit Union | AVP/Marketing & Digital Marketing Manager | Worcester | MA | Credit Union | $500 million to $1 billion |
| 630 | People's Bank of Commerce | Marketing/IT Director | Medford | OR | Bank | $1 to $10 billion |
| 631 | First Mutual Holding | Marketing Associate | Lakewood | OH | Bank | $1 to $10 billion |
| 632 | Smart Financial Credit Union | SVP, Member Engagement | Houston | TX | Credit Union | $500 million to $1 billion |
| 633 | Mabrey Bank | Director of Marketing | Bixby | OK | Bank | $1 to $10 billion |
| 634 | Principal | Marketing Strategist | Des Moines | IA | Bank | $1 to $10 billion |
| 635 | Sunshine Coast Credit Union | VP/Marketing | Gibsons | BC | Credit Union | $500 million to $1 billion |
| 636 | First International Bank & Trust | Director of Marketing | Fargo | ND | Bank | $1 to $10 billion |
| 637 | Bankers Trust | Director Marketing | Des Moines | IA | Bank | $1 to $10 billion |
| 638 | Minnwest Bank | Director of Digital Banking | Montevideo | MN | Bank | $1 to $10 billion |
| 639 | Bank of New Zealand | Small Business Champion | Christchurch | New Zealand | Bank | Over $50 billion |
| 640 | Middlesex Savings Bank | Director of Marketing | Natick | MA | Bank | $1 to $10 billion |
| 641 | First International Bank & Trust | Marketing Department Manager | Bismarck | ND | Bank | $1 to $10 billion |
| 642 | Southern Bancorp | Senior Marketing Director | Little Rock | AR | Bank | $1 to $10 billion |
| 643 | Mabrey Bank | Executive Marketing Assistant | Bixby | OK | Bank | $1 to $10 billion |
| 644 | CB&S Bank | Marketing Manager | Muscle Shoals | AL | Bank | $1 to $10 billion |
| 645 | First Dakota National Bank | Marketing Executive | Sioux Falls | SD | Bank | $1 to $10 billion |
| 646 | Gulf Coast Educators Federal Credit Union | SVP | Pasadena | TX | Credit Union | $500 million to $1 billion |
| 647 | B2B Bank | Head of Digital Strategy & Capabilities | Toronto | ON | Bank | $1 to $10 billion |
| 648 | Texas Bay Credit Union | EVP/ CFO | Houston | TX | Credit Union | $250 to $500 million |
| 649 | Bank of Tennessee | Marketing Director | Johnson City | TN | Bank | $1 to $10 billion |
| 650 | Farm Credit of the Virginias | Director of Marketing | Romnye | WV | Bank | $1 to $10 billion |
| 651 | Sno Falls Credit Union | Chief Executive Officer/President | Snoqualmie | WA | Credit Union | Less than $250 million |
| 652 | Bossier Federal Credit Union | Chief Executive Officer | Bossier City | LA | Credit Union | Less than $250 million |
| 653 | First United Bank | Marketing Director | Lubbock | TX | Bank | $1 to $10 billion |
| 654 | Forcht Bank | Director of Marketing | Corbin | KY | Bank | $1 to $10 billion |
| 655 | Caro Federal Credit Union | Chief Executive Officer/President | Columbia | SC | Credit Union | Less than $250 million |
| 656 | First Guaranty Bank | Marketing Supervisor | Hammond | LA | Bank | $1 to $10 billion |
| 657 | Oklahoma's Credit Union | SVP | Goldsby | OK | Credit Union | $500 million to $1 billion |
| 658 | Southside Bank | Marketing Director | Tyler | TX | Bank | $1 to $10 billion |
| 659 | Freedom Federal Credit Union | SVP/Marketing | Gunpowder | MD | Credit Union | $250 to $500 million |
| 660 | Monterey Credit Union | Chief Executive Officer | Monterey | CA | Credit Union | Less than $250 million |
| 661 | Manufacturers Bank | Marketing Manager | Los Angeles | CA | Bank | $1 to $10 billion |
| 662 | Arsenal Credit Union | Chief Executive Officer/President | Arnold | MO | Credit Union | Less than $250 million |
| 663 | CB&S Bank | Digital Marketing Coordinator | Muscle Shoals | AL | Bank | $1 to $10 billion |
| 664 | First Citizens Bank | Marketing Analyst & Social Media Administrator | Mason City | IA | Bank | $1 to $10 billion |
| 665 | Midland States Bank | Senior Marketing Manager | Effingham | IL | Bank | $1 to $10 billion |
| 666 | Bank of North Dakota | Communications & Marketing Manager | Bismarck | ND | Bank | $1 to $10 billion |
| 667 | Central Bank (Utah) | Marketing Director | Pleasant Grove | UT | Bank | $1 to $10 billion |
| 668 | Hughes Federal Credit Union | VP/Sales and Service | Tucson | AZ | Credit Union | $1 to $10 billion |
| 669 | Las Colinas Federal Credit Union | Chief Executive Officer | Irving | TX | Credit Union | Less than $250 million |
| 670 | Marlin Capital Solutions | Director, Brand & Marketing Communications | Mt. Laurel | NJ | Bank | $1 to $10 billion |
| 671 | Workers Credit Union | AVP/Digital Banking | Fitchburg | MA | Credit Union | $1 to $10 billion |
| 672 | Central Pacific Bank | Digital Strategy Lead | Hololulu | HI | Bank | $1 to $10 billion |
| 673 | Tri Counties Bank | Marketing Director | Chico | CA | Bank | $1 to $10 billion |
| 674 | TopLine Federal Credit Union | SVP, Marketing & Communications | Maple Grove | MN | Credit Union | $250 to $500 million |
| 675 | RBFCU | Regional VP/Branch Operations | Universal City | TX | Credit Union | $1 to $10 billion |
| 676 | NewDominion Bank | Director or Marketing | Charlotte | NC | Bank | $1 to $10 billion |
| 677 | City Credit Union | Chief Operating Officer | Dallas | TX | Credit Union | $250 to $500 million |
| 678 | Estonian Credit Union | Chief Executive Officer/President | Toronto | ON | Credit Union | Less than $250 million |
| 679 | Huntington | Brand Marketing Manager | Columbus | OH | Bank | $1 to $10 billion |
| 680 | Business First Bank | Marketing Director | Baton Rouge | LA | Bank | $1 to $10 billion |
| 681 | TruWest Credit Union | VP/Strategy Management | Tempe | AZ | Credit Union | $1 to $10 billion |
| 682 | PARDA Federal Credit Union | Chief Executive Officer | Auburn Hills | MI | Credit Union | Less than $250 million |
| 683 | Chesapeake Bank | Digital Marketing Manager | Williamsburg | VA | Bank | $500 million to $1 billion |
| 684 | Allied Healthcare Federal Credit Union | Chief Executive Officer/President | Long Beach | CA | Credit Union | Less than $250 million |
| 685 | AgCredit, ACA | Marketing Coorinator | Fremont | OH | Bank | $1 to $10 billion |
| 686 | Electro Savings Credit Union | Chief Executive Officer/President | St. Louis | MO | Credit Union | Less than $250 million |
| 687 | First Federal | Marketing Director | Port Angeles | WA | Bank | $1 to $10 billion |
| 688 | Resurrection Credit Union | Chief Executive Officer | Toronto | ON | Credit Union | Less than $250 million |
| 689 | Los Alamos National Bank | Marketing & Communications Director | Santa Fe | NM | Bank | $1 to $10 billion |
| 690 | Academy Bank | Director of Marketing | Kansas City | MO | Bank | $1 to $10 billion |
| 691 | Equity Bank | Marketing Manager | Kansas City | MO | Bank | $1 to $10 billion |
| 692 | South Bay Credit Union | Chief Executive Officer/President | Redondo Beach | CA | Credit Union | Less than $250 million |
| 693 | Philadelphia Federal Credit Union | VP/Marketing | Philadelphia | PA | Credit Union | $500 million to $1 billion |
| 694 | Johns Hopkins Federal Credit Union | SVP/Marketing & Member Services | Baltimore | MD | Credit Union | $250 to $500 million |
| 695 | Mercantile Bank of Michigan | Marketing Manager | Grand Rapids | MI | Bank | $1 to $10 billion |
| 696 | Community Bank | Marketing Officer | Flowood | MS | Bank | $1 to $10 billion |
| 697 | Five Points Bank | Assistant Marketing Director | Grand Island | NE | Bank | $1 to $10 billion |
| 698 | Statewide Federal Credit Union | Chief Executive Officer | Flowood | MS | Credit Union | Less than $250 million |
| 699 | Central 1 Credit Union | Research Manager | Vancouver | BC | Credit Union | $10 billion to $50 billion |
| 700 | CIBC FirstCaribbean | Marketing Manager | St. Michael | Barbados | Bank | $10 billion to $50 billion |
| 701 | Honor Credit Union | VP/ Community & Brand | Berrien Springs | MI | Credit Union | $500 million to $1 billion |
| 702 | Deere Employees Credit Union | Chief Information Technology Officer | Moline | IL | Credit Union | $500 million to $1 billion |
| 703 | Leaders Credit Union | VP, Marketing | Jackson | TN | Credit Union | $250 to $500 million |
| 704 | Coastal Community Credit Union | AVP, Marketing | Nanaimo | BC | Credit Union | $1 to $10 billion |
| 705 | Performance Bankers | Marketing Director | Rapid City | SD | Bank | $500 million to $1 billion |
| 706 | Chesapeake Bank | Digital Marketing Coordinator | Gloucester | VA | Bank | $500 million to $1 billion |
| 707 | Marquette Savings Bank | Manager of Digital and Web Stratigies | Erie | PA | Bank | $500 million to $1 billion |
| 708 | Fortera Credit Union | VP, Wealth Management | Clarksville | TN | Credit Union | $500 million to $1 billion |
| 709 | Sunrise Credit Union | VP, Wealth & Marketing | Brandon Manitoba | MB | Credit Union | $500 million to $1 billion |
| 710 | Nicolet National Bank | Brand Advisor | Green Bay | WI | Bank | $1 to $10 billion |
| 711 | Weyburn Credit Union | VP/Marketing | Weyburn | SK | Credit Union | $500 million to $1 billion |
| 712 | Texas Regional Bank | Marketing Director | Harlingen | TX | Bank | $500 million to $1 billion |
| 713 | American National Bank | Director Executive Offices and Community Relations | Omaha | NE | Bank | $1 to $10 billion |
| 714 | First National Bank in Staunton | Director of Marketing | Staunton | IL | Bank | $500 million to $1 billion |
| 715 | Mazuma Credit Union | VP, Technology | Overland Park | KS | Credit Union | $500 million to $1 billion |
| 716 | Huntington | Customer Experience Innovation Director | Columbus | OH | Bank | $1 to $10 billion |
| 717 | Suncrest Bank | Director of Marketing | West Sacramento | CA | Bank | $500 million to $1 billion |
| 718 | Arbor Financial Credit Union | VP of Commercial | Kalamazoo | MI | Credit Union | $500 million to $1 billion |
| 719 | Alliance Credit Union | VP, Marketing | San Jose | CA | Credit Union | $250 to $500 million |
| 720 | Malpeque Bay Credit Union | Chief Executive Officer | Kensington | PEI | Credit Union | Less than $250 million |
| 721 | EECU | Chief Retail & Marketing Officer | Fort Worth | TX | Credit Union | $1 to $10 billion |
| 722 | Provident Bank | Director Deposit Services | Iselin | NJ | Bank | $1 to $10 billion |
| 723 | Western States Bank | Marketing Director | Cheyenne | WY | Bank | $500 million to $1 billion |
| 724 | First Federal Bank | Marketing Director | Twin Falls | ID | Bank | $500 million to $1 billion |
| 725 | Republic Bank | Senior Manager, Group Marketing & Communications | Port of Spain | Trinidad and Tobago | Bank | $10 billion to $50 billion |
| 726 | Corporate America Family Credit Union | VP/Business Development | Elgin | IL | Credit Union | $500 million to $1 billion |
| 727 | West Community Credit Union | VP, Marketing | O'Fallon | MO | Credit Union | $250 to $500 million |
| 728 | Texas Bay Credit Unin | VP/Marketing & Business Development | Houston | TX | Credit Union | $250 to $500 million |
| 729 | Arbor Federal Credit Union | VP, Mortgage Lending | Kalamazoo | MI | Credit Union | $500 million to $1 billion |
| 730 | Proponent Federal Credit Union | VP, Marketing | Nutley | NJ | Credit Union | $250 to $500 million |
| 731 | First Federal Bank of the Midwest | Director of Sales | Sylvania | OH | Bank | $1 to $10 billion |
| 732 | Bank of Washington | Director of Marketing and Public Relations Officer | Washington | MO | Bank | $500 million to $1 billion |
| 733 | USE Credit Union | VP, Lending | San Diego | CA | Credit Union | $500 million to $1 billion |
| 734 | Hughes Federal Credit Union | VP/Information Technology | Tucson | AZ | Credit Union | $500 million to $1 billion |
| 735 | Bank of the Sierra | Branch Banking Administrator | San Luis Obispo | CA | Bank | $1 to $10 billion |
| 736 | Tignish Credit Union | Chief Executive Officer | Tignish | PEI | Credit Union | Less than $250 million |
| 737 | FreeStar Financial Credit Union | VP, Marketing | Mt. Clemens | MI | Credit Union | $250 to $500 million |
| 738 | StonehamBank | Marketing Manager | Stoneham | MA | Bank | $500 million to $1 billion |
| 739 | First Southern National Bank | Marketing & Public Relations Director | Stanford | KY | Bank | $500 million to $1 billion |
| 740 | First Citizens Bank | Graphic & Web Design Administrator | Mason City | IA | Bank | $1 to $10 billion |
| 741 | Centennial Bank | Digital Product Manager | Orlando | FL | Bank | $500 million to $1 billion |
| 742 | Arbor Financial Credit Union | VP/Loan Services | Kalamazoo | MI | Credit Union | $500 million to $1 billion |
| 743 | Evangeline Central Credit Union | Chief Executive Officer | Wellington | PEI | Credit Union | Less than $250 million |
| 744 | Banco Popular | IT Strategic Business Partner | San Juan | Puerto Rico | Bank | $10 billion to $50 billion |
| 745 | Opportunity Bank of Montana | Community Banking Development Officer | Missoula | MT | Bank | $1 to $10 billion |
| 746 | Education First FCU | VP, Marketing | Beaumont | TX | Credit Union | $250 to $500 million |
| 747 | Waterbury CT Teachers Federal Credit Union | VP, Marketing | Middlebury | CT | Credit Union | $250 to $500 million |
| 748 | Mobiloil Credit Union | VP, Support and E-Services | Beaumont | TX | Credit Union | $500 million to $1 billion |
| 749 | Arbor Financial Credit Union | VP/Operations | Kalamazoo | MI | Credit Union | $500 million to $1 billion |
| 750 | Directions Credit Union | VP, Growth & Development | Toledo | OH | Credit Union | $500 million to $1 billion |
| 751 | Partner Coloado | VP, Marketing and Business Development | Arvada | CO | Credit Union | $250 to $500 million |
| 752 | CommonWealth Central Credit Union | VP/HR & Administration | San Jose | CA | Credit Union | $500 million to $1 billion |
| 753 | Firelands Federal Credit Union | VP, Marketing | Bellevue | OH | Credit Union | $250 to $500 million |
| 754 | Huntington | Customer Experience Innovation Manager | Columbus | OH | Bank | $1 to $10 billion |
| 755 | Mechanics Bank | Area Manager | Roseville | CA | Bank | $1 to $10 billion |
| 756 | BankWest | Data Manager | Pierre | SD | Bank | $1 to $10 billion |
| 757 | Arbor Financial Credit Union | VP, Operations | Kalamazoo | MI | Credit Union | $500 million to $1 billion |
| 758 | First Midwest Bank | Marketing Director | Dexter | MO | Bank | $500 million to $1 billion |
| 759 | West Gate Bank | Digital Bank Officer | Lincoln | NE | Bank | $500 million to $1 billion |
| 760 | Banco Cooperativo Sicredi | Director of Administration | Porto Alegre | Brazil | Bank | Over $50 billion |
| 761 | Catholic Federal Credit Union | VP, Marketing | Saginaw | MI | Credit Union | $250 to $500 million |
| 762 | Home State Bank | Director of Marketing | Crystal Lake | IL | Bank | $500 million to $1 billion |
| 763 | Pentucket Bank | Marketing & Community Relations Officer | Haverhill | MA | Bank | $500 million to $1 billion |
| 764 | Arbor Finanical Credit Union | VP/Commercial | Kalamazoo | MI | Credit Union | $500 million to $1 billion |
| 765 | Citizens National Bank | Marketing & Sales Officer | Bossier City | LA | Bank | $500 million to $1 billion |
| 766 | First Bank of Berne | Marketing Director | Berne | IN | Bank | $500 million to $1 billion |
| 767 | Arbor Financial Credit Union | VP, Finance | Kalamazoo | MI | Credit Union | $500 million to $1 billion |
| 768 | 1st Security Bank | Marketing Data Coordinator and Research Analyst | Mountain Lake Terrace | WA | Bank | $1 to $10 billion |
| 769 | First Savings Bank | Marketing Executive | Las Cruces | NM | Bank | $500 million to $1 billion |
| 770 | O Bee Credit Union | VP, Marketing | Tumwater | WA | Credit Union | $250 to $500 million |
| 771 | FirstCapital Bank of Texas | Customer Experience Officer | Midland | TX | Bank | $1 to $10 billion |
| 772 | Carolinas Telco Federal Credit Union | VP, Marketing and Business Development | Charlotte | NC | Credit Union | $250 to $500 million |
| 773 | Arbor Federal Credit Union | VP/Mortgage Lending | Kalamazoo | MI | Credit Union | $500 million to $1 billion |
| 774 | Mabrey Bank | Director of Retail Banking | Bixby | OK | Bank | $1 to $10 billion |
| 775 | Bradesco Bank | Online Innovation Analyst | Cuba | Brazil | Bank | Over $50 billion |
| 776 | RBC Bank | Director, Digital Marketing & Communications | Raleigh | NC | Bank | $250 to $500 million |
| 777 | Picatinny Federal Credit Union | VP, Marketing | Dover | NJ | Credit Union | $250 to $500 million |
| 778 | SpiritBank | Marketing Director | Tulsa | OK | Bank | $500 million to $1 billion |
| 779 | First United Bank | Marketing Coordinator | Lubbock | TX | Bank | $1 to $10 billion |
| 780 | Silver State Schools Credit Union | VP, Service and Solutions | Las Vegas | NV | Credit Union | $500 million to $1 billion |
| 781 | 1st MidAmerica Credit Union | VP/Marketing | Bethalto | IL | Credit Union | $250 to $500 million |
| 782 | Mabrey Bank | Director of Sales and Service | Bixby | OK | Bank | $1 to $10 billion |
| 783 | Mutual of Omaha Bank | Managing Director, Retail Banking | Omaha | NE | Bank | $1 to $10 billion |
| 784 | Via Credit Union | VP, Marketing | Marion | IN | Credit Union | $250 to $500 million |
| 785 | Mechanics Bank | Area Manager | Lafayette | CA | Bank | $1 to $10 billion |
| 786 | Bancolombia | Marketing Specialist | Medellin | Colombia | Bank | Over $50 billion |
| 787 | OceanFirst Bank | Customer Experience Officer | Red Bank | NJ | Bank | $1 to $10 billion |
| 788 | Mazuma Credit Union | VP, Growth & Brand | Overland Park | KS | Credit Union | $500 million to $1 billion |
| 789 | Mobiloil Credit Union | VP, Human Resources | Beaumont | TX | Credit Union | $500 million to $1 billion |
| 790 | UNCLE Credit Union | VP, Marketing | Livermore | CA | Credit Union | $250 to $500 million |
| 791 | First State Bank | Marketing Director | Saint Clair Shores | MI | Bank | $500 million to $1 billion |
| 792 | Commerce Bank | Consumer Credit Card Product Specialist | Kansas City | MO | Bank | $10 billion to $50 billion |
| 793 | RCB Bank | Creative Designer | Claremore | OK | Bank | $1 to $10 billion |
| 794 | MidAtlantic Farm Credit | Director of Communications and Creative Services | Westminster | MD | Bank | $1 to $10 billion |
| 795 | Grupo Bancolombia | Product Owner | Medelin | Colombia | Bank | Over $50 billion |
| 796 | CNB Bank & Trust | Director of Marketing | Alton | IL | Bank | $500 million to $1 billion |
| 797 | Marquette Savings Bank | Digital Marketer | Erie | PA | Bank | $500 million to $1 billion |
| 798 | Choice Bank | Director | Fargo | ND | Bank | $1 to $10 billion |
| 799 | Arbor Financial Credit Union | VP, Loan Services | Kalamazoo | MI | Credit Union | $500 million to $1 billion |
| 800 | United Prairie Bank | Marketing Manager | Mankato | MN | Bank | $500 million to $1 billion |
| 801 | Amenfiman Rural Bank | Customer Care | Wasa Akropong | Ghana | Bank | $10 billion to $50 billion |
| 802 | Meridian Credit Union | SVP, Member Experience Officer | St Catharines | ON | Credit Union | $250 to $500 million |
| 803 | Alpine Bank | Regional President | Durango | CO | Bank | $1 to $10 billion |
| 804 | Meristem Securities Limited | Head, Brand & Marketing Communications | Round Rock | TX | Bank | $250 to $500 million |
| 805 | Butterfield Bank | Manager, Marketing & Communications | Bermuda | Bermuda | Bank | $1 to $10 billion |
| 806 | CFE Federal Credit Union | Chief Development Officer | Lake Mary | FL | Credit Union | $1 to $10 billion |
| 807 | STCU | Chief Lending Officer | Liberty Lake | WA | Credit Union | $1 to $10 billion |
| 808 | Centric Federal Credit Union | VP/Marketing | West Monroe | LA | Credit Union | Less than $250 million |
| 809 | Central Bank of Nigeria | Senior Manager | Abuja | Nigeria | Bank | Over $50 billion |
| 810 | United Community Bank | Retail Banking/Marketing Officer | Perham | MN | Bank | $250 to $500 million |
| 811 | New Hampshire Mutual Bancorp | Public Relations Officer | Concord | NH | Bank | $1 to $10 billion |
| 812 | First Southern National Bank | Deposit Manager | Stanford | KY | Bank | $500 million to $1 billion |
| 813 | Reliant Community Credit Union | VP/Brand Awareness | Sodus | NY | Credit Union | $250 to $500 million |
| 814 | TAB Bank | President | Ogden | UT | Bank | $500 million to $1 billion |
| 815 | Benchmark Federal Credit Union | VP, Marketing | West Chester | PA | Credit Union | Less than $250 million |
| 816 | First United Bank | Community Relations Coordinator | Lubbock | TX | Bank | $1 to $10 billion |
| 817 | Affinity Credit Union | VP, Marketing | Des Moines | IA | Credit Union | Less than $250 million |
| 818 | NBKC Bank | Senior Marketing Manager | Kansas City | MO | Bank | $500 million to $1 billion |
| 819 | First Midwest Bank | Marketing Project Manager | Cape Girardeau | MO | Bank | $250 to $500 million |
| 820 | USE Credit Union | AVP, Marketing Services | San Diego | CA | Credit Union | $250 to $500 million |
| 821 | Kinecta Federal Credit Union | Chief Strategy & Administrative Officer | Manhattan Beach | CA | Credit Union | $1 to $10 billion |
| 822 | Jefferson Bank | Retail Analyst | San Antonio | TX | Bank | $1 to $10 billion |
| 823 | Dart Bank | Marketing Director | Mason | MI | Bank | $250 to $500 million |
| 824 | MassMutual Federal Credit Union | Chief Operations Officer | Springfield | MA | Credit Union | Less than $250 million |
| 825 | Machias Savings Bank | Omnichannel Experience Manager | Portland | ME | Bank | $1 to $10 billion |
| 826 | MidAtlantic Farm Credit | Marketing Specialist | Westminster | MD | Bank | $1 to $10 billion |
| 827 | First Dakota National Bank | President | Sioux Falls | SD | Bank | $1 to $10 billion |
| 828 | MidAtlantic Farm Credit | Loan Officer III | Westminster | MD | Bank | $500 million to $1 billion |
| 829 | Saratoga's Community Federal Credit Union | Chief Operations Officer | Saratoga Springs | NY | Credit Union | Less than $250 million |
| 830 | Riverfront Federal Credit Union | VP/Marketing | Wyomissing | PA | Credit Union | Less than $250 million |
| 831 | Republic Bank & Trust | Marketing Communication Specialist | Norman | OK | Bank | $500 million to $1 billion |
| 832 | Gateway Bank | Marketing Manger | Sydney | Australia | Bank | $1 to $10 billion |
| 833 | Alpine Bank | Regional President | Avon | CO | Bank | $1 to $10 billion |
| 834 | Westerra Credit Union | Vice Chairman/Board of Directors | Denver | CO | Credit Union | $1 to $10 billion |
| 835 | Ventura County Credit Union | AVP/Marketing | Ventura | CA | Credit Union | $500 million to $1 billion |
| 836 | Nova Credit Union | VP, Marketing & Business Development | Charlotte | NC | Credit Union | Less than $250 million |
| 837 | Farmers State bank | President | Waterloo | IA | Bank | $1 to $10 billion |
| 838 | Cape Ann Savings Bank | Marketing Officer | Gloucester | MA | Bank | $500 million to $1 billion |
| 839 | Meridian Credit Union | SVP/Member Experience Officer | St Catharines | ON | Credit Union | $250 to $500 million |
| 840 | American National Bank | Sr. Marketing & Communications Specialist | Omaha | NE | Bank | $1 to $10 billion |
| 841 | Kinecta Federal Credit Union | Chair/Board of Directors | Manhattan Beach | CA | Credit Union | $1 to $10 billion |
| 842 | Stockmans Bank | Marketing Director | Altus | OK | Bank | $250 to $500 million |
| 843 | Independence Bank | Regional Marketing Assistant | Havre | MT | Bank | $500 million to $1 billion |
| 844 | Gate City Bank | Creative Director | Fargo | ND | Bank | $500 million to $1 billion |
| 845 | First Capital Federal Credit Union | VP, Marketing | York | PA | Credit Union | Less than $250 million |
| 846 | Southern Mass Credit Union | VP/Marketing | Fairhaven | MA | Credit Union | Less than $250 million |
| 847 | Summit Credit Union | AVP, Internet Services | Madison | WI | Credit Union | $1 to $10 billion |
| 848 | Westerra Credit Union | Board of Director | Denver | CO | Credit Union | $1 to $10 billion |
| 849 | Kleberg Bank | President | Kingsville | TX | Bank | $500 million to $1 billion |
| 850 | Northview Bank | Director Of Marketing | Barnum | MN | Bank | $250 to $500 million |
| 851 | American National Bank | Marketing Specialist | Omaha | NE | Bank | $1 to $10 billion |
| 852 | STAR Financial Bank | Product Development Specialist | New Haven | IN | Bank | $1 to $10 billion |
| 853 | Community Bank | Marketing Manager | Joseph | OR | Bank | $250 to $500 million |
| 854 | Citizens Bank | Marketing Technology Specialist | Mukwonago | WI | Bank | $500 million to $1 billion |
| 855 | Affinity Federal Credit Union | Chief Strategy Officer | Basking Ridge | NJ | Credit Union | $1 to $10 billion |
| 856 | Coca-Cola Credit Union | VP/Marketing | Atlanta | GA | Credit Union | Less than $250 million |
| 857 | Independence Bank | Marketing Manger | Havre | MT | Bank | $500 million to $1 billion |
| 858 | Nicolet National Bank | Senior Financial Analyst | Green Bay | WI | Bank | $1 to $10 billion |
| 859 | Citizens Independent Bank | Marketing & Public Relations Director | St. Louis Park | MN | Bank | $250 to $500 million |
| 860 | Orlando Federal Credit Union | VP, Member Experience | Orlando | FL | Credit Union | $250 to $500 million |
| 861 | First Bank | President/Community Banking | Bookhaven | MS | Bank | $500 million to $1 billion |
| 862 | PSE Credit Union | VP/Marketing & Member Relations | Parma | OH | Credit Union | Less than $250 million |
| 863 | Sabine Federal Credit Union | VP/Marketing | Orange | TX | Credit Union | Less than $250 million |
| 864 | RBC Royal Bank | Director, Growth and Retention, Accounts | Toronto | ON | Bank | $1 to $10 billion |
| 865 | Arvest | Media Strategist | Lowell | AR | Bank | $1 to $10 billion |
| 866 | Wescom Credit Union | Board Member | Pasadena | CA | Credit Union | $1 to $10 billion |
| 867 | Blackhawk Bank | Marketing Specialist | Roscoe | IL | Bank | $500 million to $1 billion |
| 868 | First Southern National Bank | Digital Solutions Specialist | Stanford | KY | Bank | $500 million to $1 billion |
| 869 | First Federal Bank | Strategy Management Officer | Upper Sandusky | OH | Bank | $1 to $10 billion |
| 870 | Benchmark Federal Credit Union | VP, Marketing | West Chester | PA | Credit Union | Less than $250 million |
| 871 | Twinstar Credit Union | AVP, Channel Services | Dupont | WA | Credit Union | $1 to $10 billion |
| 872 | Riverview Community Bank | Marketing Specialist | Vancouver | WA | Bank | $1 to $10 billion |
| 873 | CoastHills Credit Union | Chief Communications Officer | Lompoc | CA | Credit Union | $1 to $10 billion |
| 874 | Mutual Security Credit Union | VP/Sales & Service | Shelton | CT | Credit Union | $250 to $500 million |
| 875 | Aruba Bank | Marketing Manager | Oranjestad | Aruba | Bank | $1 to $10 billion |
| 876 | Anderson Brothers Bank | Social Media Marketing Officer | Mullins | SC | Bank | $500 million to $1 billion |
| 877 | Alliance Credit Union | VP, Sales | San Jose | CA | Credit Union | $250 to $500 million |
| 878 | Numerica Credit Union | Chief Lending Officer | Spokane Valley | WA | Credit Union | $1 to $10 billion |
| 879 | Meridian Credit Union | AVP/Retail Experience | Toronto | ON | Credit Union | $1 to $10 billion |
| 880 | TCM Bank | Marketing and Communications Manager | Tampa | FL | Bank | $250 to $500 million |
| 881 | Origin Bank | President | Ruston | LA | Bank | $1 to $10 billion |
| 882 | Numerica Credit Union | Chief Branding Officer | Liberty Lake | WA | Credit Union | $1 to $10 billion |
| 883 | Vantage Bank Texas | Senior Marketing Coordinator | Mcallen | TX | Bank | $1 to $10 billion |
| 884 | First National Bank of Waterloo | Director of Marketing | Waterloo | IL | Bank | $250 to $500 million |
| 885 | FirstBank | Public Relations | Lakewood | CO | Bank | $1 to $10 billion |
| 886 | CME Federal Credit Union | VP, Member Communications & Education | Columbus | OH | Credit Union | $250 to $500 million |
| 887 | First New York Federal Credit Union | Chief Information Officer | Albany | NY | Credit Union | $250 to $500 million |
| 888 | Republic Bank | Marketing Manager | Port of Spain | Trinidad and Tobago | Bank | $1 to $10 billion |
| 889 | Northwest Federal Credit Union | AVP/Creative Services | Herndon | VA | Credit Union | $1 to $10 billion |
| 890 | HealthCare Associates Credit Union | SVP, Strategic Initiatives | Naperville | IL | Credit Union | $250 to $500 million |
| 891 | 5Point Credit Union | AVP, Marketing | Nederland | TX | Credit Union | $500 million to $1 billion |
| 892 | Gorham Savings Bank | Wallace | Portland | ME | Bank | $1 to $10 billion |
| 893 | Bossier Federal Credit Union | Chief Operation Officer | Bossier City | LA | Credit Union | Less than $250 million |
| 894 | Charter Bank | Marketing Officer | Eau Claire | WI | Bank | $500 million to $1 billion |
| 895 | Wescom Credit Union | Board Member | Pasadena | CA | Credit Union | $1 to $10 billion |
| 896 | Educom Co-op Credit Union | Chief Executive Officer | Kingston 5 | Jamaica | Credit Union | Less than $250 million |
| 897 | First New York Federal Credit Union | VP | Albany | NY | Credit Union | $250 to $500 million |
| 898 | Unity One Credit Union | VP, Marketing | Fort Worth | TX | Credit Union | Less than $250 million |
| 899 | Prairie Centre Credit Union | Chief Information Officer | Rosetown | SK | Credit Union | $500 million to $1 billion |
| 900 | Denver Community Credit Union | VP, Strategic Outreach | Denver | CO | Credit Union | $250 to $500 million |
| 901 | Consolidated Community Credit Union | VP, Sales & Marketing | Portland | OR | Credit Union | Less than $250 million |
| 902 | Marquette Savings Bank | Creative Director | Erie | PA | Bank | $500 million to $1 billion |
| 903 | United Prairie Bank | Director of Operations | Mankato | MN | Bank | $500 million to $1 billion |
| 904 | INTRUST Bank | Product Strategist | Wichita | KS | Bank | $1 to $10 billion |
| 905 | Alpine Bank | Regional President | Rifle | CO | Bank | $1 to $10 billion |
| 906 | InRoads Credit Union | VP, Marketing | St. Helens | OR | Credit Union | Less than $250 million |
| 907 | First Bank | President/Community Banking | Madison | MS | Bank | $500 million to $1 billion |
| 908 | Wescom Credit Union | Board Member | Pasadena | CA | Credit Union | $1 to $10 billion |
| 909 | Peoples Bank | Marketing Officer | Medford | OR | Bank | $250 to $500 million |
| 910 | Community Bank & Trust | Marketing Specialist | Waterloo | IA | Bank | $1 to $10 billion |
| 911 | Frederick County Bank | Marketing Consultant | Frederick | MD | Bank | $250 to $500 million |
| 912 | Bank of Washington | Marketing Coordinator | Washington | MO | Bank | $500 million to $1 billion |
| 913 | First Business | Senior Marketing Manager | Madison | WI | Bank | $500 million to $1 billion |
| 914 | First Southern Bank | President | Stanford | KY | Bank | $500 million to $1 billion |
| 915 | SC Telco Federal Credit Union | VP/Member Service | Greenville | SC | Credit Union | $250 to $500 million |
| 916 | First State Bank | Marketing Coordinator | St. Clair Shores | MI | Bank | $500 million to $1 billion |
| 917 | Sound Community Bank | Marketing Coordinator | Seattle | WA | Bank | $500 million to $1 billion |
| 918 | The First State Bank | Marketing Officer | Oklahoma City | OK | Bank | $250 to $500 million |
| 919 | First Bank | President/Community Banking | Hattiesburg | MS | Bank | $500 million to $1 billion |
| 920 | Home Bank | Retail Manager | Baton Rouge | LA | Bank | $1 to $10 billion |
| 921 | Pioneer Bank | Marketing Manager | Albany | NY | Bank | $500 million to $1 billion |
| 922 | Washington Trust Bank | Regional Manager | Spokane | WA | Bank | $1 to $10 billion |
| 923 | Mutual of Omaha Bank | Bank Real Estate Project Manager | Omaha | NE | Bank | $500 million to $1 billion |
| 924 | Fedecredito | Chief Technology Officer | San Salvador | El Salvador | Bank | $500 million to $1 billion |
| 925 | Bunna International Bank S.C. | Chief Strategy Officer | Addis Ababa | Ethiopia | Bank | $500 million to $1 billion |
| 926 | Aldergrove Credit Union | VP, Sales & Service | Aldergrove | BC | Credit Union | $500 million to $1 billion |
| 927 | Trailhead CU | VP, Marketing | Portland | OR | Credit Union | Less than $250 million |
| 928 | Bossier Federal Credit Union | VP, Marketing | Bossier City | LA | Credit Union | Less than $250 million |
| 929 | Granite State Credit Union | AVP, Sales & Marketing | Manchester | NH | Credit Union | $250 to $500 million |
| 930 | Monterey Credit Union | VP, Finance | Monterey | CA | Credit Union | Less than $250 million |
| 931 | Delta Community Credit Union | Marketing Program Manager | Atlanta | GA | Credit Union | $1 to $10 billion |
| 932 | GCB Bank Limited | Corporate & Brand Communications Manager | Accra | Ghana | Bank | $1 to $10 billion |
| 933 | Delta Community Credit Union | Product Marketing Manager | Atlanta | GA | Credit Union | $1 to $10 billion |
| 934 | General Electric Credit Union | Digital Marketing Manager | Cincinnati | OH | Credit Union | $1 to $10 billion |
| 935 | Allegacy Federal Credit Union | Marketing Manager | Winston-Salem | NC | Credit Union | $1 to $10 billion |
| 936 | Benchmark Federal Credit Union | VP, Retail Services | West Chester | PA | Credit Union | Less than $250 million |
| 937 | General Electric Credit Union | Marketing Manager | Cincinnati | OH | Credit Union | $1 to $10 billion |
| 938 | Community State Bank of Orbisonia | IT Manager | Orbisonia | PA | Bank | $250 to $500 million |
| 939 | Envien Group | Experience Strategist | Los Angeles | CA | Bank | Less than $250 million |
| 940 | California Coast Credit Union | Sr. Manager, eMarketing | San Diego | CA | Credit Union | $1 to $10 billion |
| 941 | Boulder Dam Credit Union | Chief Financial Officer | Boulder City | NV | Credit Union | $500 million to $1 billion |
| 942 | Gtbank | Marketing Manager | Lagos | Nigeria | Bank | $500 million to $1 billion |
| 943 | Fox Communities Credit Union | Digital Marketing Specialist | Appleton | WI | Credit Union | $1 to $10 billion |
| 944 | NASA Federal Credit Union | Digital Marketing Specialist | Upper Marlboro | MD | Credit Union | $1 to $10 billion |
| 945 | AmeriChoice Federal Credit Union | AVP, Marketing | Lemoyne | PA | Credit Union | Less than $250 million |
| 946 | HawaiiUSA Federal Credit Union | Marketing Communications Manager | Honolulu | HI | Credit Union | $1 to $10 billion |
| 947 | ORNL Federal Credit Union | Product Marketing Manager | Knoxville | TN | Credit Union | $1 to $10 billion |
| 948 | IBMSECU | Sales & Marketing Manager | Boca Raton | FL | Credit Union | $1 to $10 billion |
| 949 | Main Street Bank | Branch Manager | Bingham Farms | MI | Bank | Less than $250 million |
| 950 | Monterey Credit Union | VP | Monterey | CA | Credit Union | Less than $250 million |
| 951 | Monterey Credit Union | VP, HR | Monterey | CA | Credit Union | Less than $250 million |
| 952 | First Federal Bank & Trust | IT Administrator | Sheridan | WY | Bank | $250 to $500 million |
| 953 | BlueShore Financial | Director, Marketing Communications & Brand | North Vancouver | BC | Credit Union | $1 to $10 billion |
| 954 | Logix Federal Credit Union | Online Marketing & Social media Manager | Burbank | CA | Credit Union | $1 to $10 billion |
| 955 | Hughes Federal Credit Union | Marketing Manager - Digital & Creative | Tucson | TX | Credit Union | $500 million to $1 billion |
| 956 | UCU | Marketing Manager | Salt Lake City | UT | Credit Union | $1 to $10 billion |
| 957 | Leaders Credit Union | Chief Experience Officer | Jackson | TN | Credit Union | $250 to $500 million |
| 958 | General Electric Credit Union | Marketing Director | Cincinnati | OH | Credit Union | $1 to $10 billion |
| 959 | Monterey Credit Union | VP, Financial Services | Monterey | CA | Credit Union | Less than $250 million |
| 960 | Great Basin Federal Credit Union | Chief Information Officer | Reno | NV | Credit Union | Less than $250 million |
| 961 | TAPCO Credit Union | AVP/Corporate Development | Tacoma | WA | Credit Union | $250 to $500 million |
| 962 | Firefly Credit Union | Digital Strategist | Burnsville | MN | Credit Union | $1 to $10 billion |
| 963 | Star One Credit Union | Digital Marketing Manager | Sunnyvale | CA | Credit Union | $1 to $10 billion |
| 964 | Kern Schools Federal Credit Union | Director of Marketing | Bakersfield | CA | Credit Union | $1 to $10 billion |
| 965 | Delta Community Credit Union | Product Marketing Manager | Atlanta | GA | Credit Union | $1 to $10 billion |
| 966 | Collins Community Credit Union | Marketing Director | Cedar Rapids | IA | Credit Union | $1 to $10 billion |
| 967 | Heritage Family Credit Union | AVP, eCommerce | Rutland | VT | Credit Union | $250 to $500 million |
| 968 | Coastal Community Credit Union | Digital Marketing Specialist | Nanaimo | BC | Credit Union | $1 to $10 billion |
| 969 | OnPoint Community Credit Union | Digital Banking Manager | Portland | OR | Credit Union | $1 to $10 billion |
| 970 | Summit Credit Union | Sr Digital Marketing Strategist | Madison | WI | Credit Union | $1 to $10 billion |
| 971 | Kern Schools Federal Credit Union | Senior Digital Marketing Officer | Bakersfield | CA | Credit Union | $1 to $10 billion |
| 972 | Workers Credit Union | Digital Marketing Manager | Fitchburg | MA | Credit Union | $1 to $10 billion |
| 973 | Hancock Bank & Trust | President | Madisonville | KY | Bank | $250 to $500 million |
| 974 | Sagicor | Marketing Manager - Payments & eChannels | Kingston 5 | Jamaica | Bank | $250 to $500 million |
| 975 | Hanscom Federal Credit Union | Database Marketing Manager | Hanscom AFB | MA | Credit Union | $1 to $10 billion |
| 976 | G&T Continental | Marketing Manager | Nivel 8 | Guatemala | Bank | $1 to $10 billion |
| 977 | Community Choice Credit Union | Chief Financial Officer | Johnston | IA | Credit Union | $250 to $500 million |
| 978 | Bank of Guam | CX Director | Hagatna | Guam | Bank | $1 to $10 billion |
| 979 | ANB | IT Services Management Manager | Riyadh | Saudi Arabia | Bank | $1 to $10 billion |
| 980 | Northwest Community Credit Union | Director of Marketing and Brand Development | Eugene | OR | Credit Union | $1 to $10 billion |
| 981 | Delta Community Credit Union | Product Marketing Manager | Atlanta | GA | Credit Union | $1 to $10 billion |
| 982 | Personal Finance Center | Marketing | Tamuning | HI | Bank | Less than $250 million |
| 983 | Bank of Guam | Communications Manager | Hagatna | Guam | Bank | $1 to $10 billion |
| 984 | Michigan Schools and Government Credit Union | Marketing Manager | Troy | MI | Credit Union | $1 to $10 billion |
| 985 | Consumers Credit Union | Digital Marketing Manager | Gurnee | IL | Credit Union | $1 to $10 billion |
| 986 | DeMotte State Bank | Consultant | Demotte | IN | Bank | Less than $250 million |
| 987 | G&T Continental | Marketing Director | Nivel 8 | Guatemala | Bank | $1 to $10 billion |
| 988 | Rogue Credit Union | Marketing Manager | Medford | OR | Credit Union | $1 to $10 billion |
| 989 | Bank of Washington | Product Development Coordinator | Washington | MO | Bank | $500 million to $1 billion |
| 990 | Self-Help Federal Credit Union | Marketing Manager | Vallejo | CA | Credit Union | $1 to $10 billion |
| 991 | CommonWealth Central Credit Union | Chief Financial Officer | San Jose | CA | Credit Union | $500 million to $1 billion |
| 992 | Wings Financial Credit Union | Digital Marketing Specialist | Apple Valley | MN | Credit Union | $1 to $10 billion |
| 993 | Ent Credit Union | Digital Engagement Manager | Colorado Springs | CO | Credit Union | $1 to $10 billion |
| 994 | Truliant Federal Credit Union | Marketing Director | Winston Salem | NC | Credit Union | $1 to $10 billion |
| 995 | Oregon State Credit Union | Director of Marketing | Corvallis | OR | Credit Union | $1 to $10 billion |
| 996 | Honda FCU | Chief Experience Officer | Torrance | CA | Credit Union | $500 million to $1 billion |
| 997 | Alaska USA Federal Credit Union | Marketing Manager | Anchorage | AK | Credit Union | $1 to $10 billion |
| 998 | PULSE, a Discover Company | Director Of Payment Sales | Houston | TX | Bank | $250 to $500 million |
| 999 | Desert Financial Credit Union | Senior Marketing Operations Manager | Phoenix | AZ | Credit Union | $1 to $10 billion |
| 1.000 | Lake Trust Credit Union | Marketing Strategist | Brighton | MI | Credit Union | $1 to $10 billion |
| 1.001 | CoastHills Credit Union | Product Marketing Officer | Lompoc | CA | Credit Union | $1 to $10 billion |
| 1.002 | Avadian Credit Union | Chief Experience & Innovation Officer | Hoover | AL | Credit Union | $500 million to $1 billion |
| 1.003 | Ariza Credit Union | Chief Executive Officer | St. David's | Grenada | Credit Union | Less than $250 million |
| 1.004 | Alaska USA Federal Credit Union | Marketing Officer | Anchorage | AK | Credit Union | $1 to $10 billion |
| 1.005 | Smart Financial Credit Union | Chief Financial Officer | Houston | TX | Credit Union | $500 million to $1 billion |
| 1.006 | OnPoint Community Credit Union | Director of Marketing | Portland | OR | Credit Union | $1 to $10 billion |
| 1.007 | PULSE, a Discover Company | Director of Paymet Services | Houston | TX | Bank | $250 to $500 million |
| 1.008 | Community 1st Credit Union | VP, Operations | DuPont | WA | Credit Union | Less than $250 million |
| 1.009 | Foothill Credit Union | Chief Financial Officer | Arcadia | CA | Credit Union | $250 to $500 million |
| 1.010 | Monterey Credit Union | VP | Monterey | CA | Credit Union | Less than $250 million |
| 1.011 | SELCO Community Credit Union | Director of Marketing | Eugene | OR | Credit Union | $1 to $10 billion |
| 1.012 | F&A Federal Credit Union | Marketing Analytics Manager | La Crescenta | CA | Credit Union | $1 to $10 billion |
| 1.013 | WSECU | Sr. Marketing Manager | Olympia | WA | Credit Union | $1 to $10 billion |
| 1.014 | Commercial Bank of Ceylon | Senior Manager/Marketing | Columbo 01 | Sri Lanka | Bank | $1 to $10 billion |
| 1.015 | Consumers Credit Union | Marketing Manager | Gurnee | IL | Credit Union | $1 to $10 billion |
| 1.016 | Tradesmen Community Credit Union | VP | Des Moines | IA | Credit Union | Less than $250 million |
| 1.017 | Alaska USA Federal Credit Union | Marketing Operations Manager | Anchorage | AK | Credit Union | $1 to $10 billion |
| 1.018 | Desert Financial Credit Union | Senior Marketing Strategy Manager | Phoenix | AZ | Credit Union | $1 to $10 billion |
| 1.019 | Missouri Valley Federal Credit Union | VP, Operations | Saint Peters | MO | Credit Union | Less than $250 million |
| 1.020 | Y-12 Federal Credit Union | Senior Digital Marketing Strategist | Knoxville | TN | Credit Union | $1 to $10 billion |
| 1.021 | Citadel | Digital Marketing Program Manager, Marketing | Exton | PA | Credit Union | $1 to $10 billion |
| 1.022 | Independence Bank | Deposit Retention Specialist | Havre | MT | Bank | $500 million to $1 billion |
| 1.023 | Aruba Bank | Customer Success Specialist | Oranjestad | Aruba | Bank | $1 to $10 billion |
| 1.024 | Avadian Credit Union | Chief Experience & Innovation Officer | Hoover | AL | Credit Union | $500 million to $1 billion |
| 1.025 | 3Rivers Federal Credit Union | Marketing Director | Fort Wayne | IN | Credit Union | $1 to $10 billion |
| 1.026 | Bay Federal Credit Union | Digital Marketing Manager | Capitola | CA | Credit Union | $1 to $10 billion |
| 1.027 | ABECU | Marketing Analyst | St. Louis | MO | Credit Union | $1 to $10 billion |
| 1.028 | OnPoint Community Credit Union | Digital Marketing Specialist | Portland | OR | Credit Union | $1 to $10 billion |
| 1.029 | Desjardins | Senior Advisor | Montreal | QC | Credit Union | Over $50 billion |
| 1.030 | Sagicor | Marketing Manager | Kingston 5 | Jamaica | Bank | $250 to $500 million |
| 1.031 | A+ Federal Credit Union | Marketing Operations Director | Austin | TX | Credit Union | $1 to $10 billion |
| 1.032 | Aruba Bank | Digital Mareting Specialist | Oranjestad | Aruba | Bank | $1 to $10 billion |
| 1.033 | Notre Dame Credit Union | Marketing Manager | Notre Dame | IN | Credit Union | $1 to $10 billion |
| 1.034 | First Financial Credit Union | Chief Lending Officer | Albuquerque | NM | Credit Union | $500 million to $1 billion |
| 1.035 | First National Bank of Northfield | Universal Banker/Marketing | Northfield | MN | Bank | Less than $250 million |
| 1.036 | Affinity Federal Credit Union | Senior Marketing Manager | Basking Ridge | NJ | Credit Union | $1 to $10 billion |
| 1.037 | Community 1st Credit Union | VP, Member Experiences | DuPont | WA | Credit Union | Less than $250 million |
| 1.038 | WFCU Credit Union | Manager, Marketing and Creative Services | Windsor | ON | Credit Union | $1 to $10 billion |
| 1.039 | Wescom Credit Union | Board Director | Pasadena | CA | Credit Union | $250 to $500 million |
| 1.040 | Educators Credit Union | Regional branch operational manager | Mt. Pleasant | WI | Credit Union | $1 to $10 billion |
| 1.041 | PARDA Federal Credit Union | Director | Auburn Hills | MI | Credit Union | Less than $250 million |
| 1.042 | Oregonians Credit Union | Marketing Director | Happy Valley | OR | Credit Union | $250 to $500 million |
| 1.043 | Coastal Community Credit Union | Marketing Specialist | Nanaimo | BC | Credit Union | $1 to $10 billion |
| 1.044 | Neighbors Federal Credit Union | Marketing Communications Specialist | Baton Rouge | LA | Credit Union | $500 million to $1 billion |
| 1.045 | Tremont Credit Union | Chief Growth Officer | Milton | MA | Credit Union | Less than $250 million |
| 1.046 | PARDA Federal Credit Union | eServices Manager | Auburn Hills | MI | Credit Union | Less than $250 million |
| 1.047 | Fox Communities Credit Union | Marketing Communication Specialist | Appleton | WI | Credit Union | $1 to $10 billion |
| 1.048 | Wescom Credit Union | Associate Director | Pasadena | CA | Credit Union | $1 to $10 billion |
| 1.049 | Creit Union Central Manitoba | Research and Strategy Analyst | Winnipeg | MB | Credit Union | $500 million to $1 billion |
| 1.050 | Prairie Centre Credit Union | Manager Marketing & Engagement | Rosetown | SK | Credit Union | $500 million to $1 billion |
| 1.051 | Republic Bank Ghana | Marketing Manger | ACCRA | Ghana | Bank | Less than $250 million |
| 1.052 | Extra Credit Union | Marketing Manager | Warren | MI | Credit Union | Less than $250 million |
| 1.053 | Kern Schools Federal Credit Union | Director of IT Development | Bakersfield | CA | Credit Union | $1 to $10 billion |
| 1.054 | Call Federal Credit Union | Marketing Director | Richmond | VA | Credit Union | $250 to $500 million |
| 1.055 | Rocky Mountain Credit Union | Public Relations Director | Helena | MT | Credit Union | $250 to $500 million |
| 1.056 | Oregonians Credit Union | Marketing Specialist | Milwaukie | OR | Credit Union | $250 to $500 million |
| 1.057 | Harris County Federal Credit Union | Marketing & Business Development Specialist | Houston | TX | Credit Union | Less than $250 million |
| 1.058 | Credit Union of America | Brand Manager | Wichita | KS | Credit Union | $500 million to $1 billion |
| 1.059 | Ingersoll-Rand Federal Credit Union | Operations Manager | Athens | PA | Credit Union | Less than $250 million |
| 1.060 | Credit Union PEI | Manager of Marketing | Charlottetown | PEI | Credit Union | Less than $250 million |
| 1.061 | Leaders Credit Union | Marketing Specialist | Jackson | TN | Credit Union | $250 to $500 million |
| 1.062 | Caper Fear Farm Credit | Regional Manager | Fayetteville | NC | Credit Union | $250 to $500 million |
| 1.063 | Fairwinds Credit Union | Director | Winter Springs | FL | Credit Union | $1 to $10 billion |
| 1.064 | Monterey Credit Union | Chairman of the Board | Monterey | CA | Credit Union | Less than $250 million |
| 1.065 | Frontwave Credit Union | Director of Operations, Region 2 | Oceanside | CA | Credit Union | $500 million to $1 billion |
| 1.066 | Banistmo | DIR ESTRAT DE CTES Y GESTIÓN | Panama City | Panama | Bank | $250 to $500 million |
| 1.067 | Christian Financial Credit Union | Marketing Manager | Roseville | MI | Credit Union | $250 to $500 million |
| 1.068 | Element Federal Credit Union | Business Development Specialist | Charelston | WV | Credit Union | Less than $250 million |
| 1.069 | Wings Financial Credit Union | Product Marketing Specialist | Apple Valley | MN | Credit Union | $1 to $10 billion |
| 1.070 | Advancial Federal Credit Union | Senior Marketing Specialist | Dallas | TX | Credit Union | $1 to $10 billion |
| 1.071 | First Alliance Credit Union | Digital Marketing Specialist, CUCME | Rochester | MN | Credit Union | Less than $250 million |
| 1.072 | Virginia Credit Union | Vice-Chair | Richmond | VA | Credit Union | $1 to $10 billion |
| 1.073 | AgFirst Farm Credit Bank | Relationship Manager | Mechanicsburg | PA | Credit Union | $250 to $500 million |
| 1.074 | Mobiloil Credit Union | Marketing Director | Beaumont | TX | Credit Union | $500 million to $1 billion |
| 1.075 | Sagicor | Assistant Manager - Payments & eChannels | Kingston 5 | Jamaica | Bank | $250 to $500 million |
| 1.076 | Connect First Credit Union | Director, Procurement & Facilities | Calgary | AB | Credit Union | $1 to $10 billion |
| 1.077 | Wings Financial Credit Union | Data Analytics Business Systems Analyst | Apple Valley | MN | Credit Union | $1 to $10 billion |
| 1.078 | Superior Credit Union | Digital Marketing Coordinator | Lima | OH | Credit Union | $500 million to $1 billion |
| 1.079 | Blue Eagle Credit Union | Director of Marketing | Roanoke | VA | Credit Union | Less than $250 million |
| 1.080 | Banco Popular of PR | Project Coordinator | San Juan | Puerto Rico | Bank | $500 million to $1 billion |
| 1.081 | Credit Libanais | Deputy General Manager | Beirut | Lebanon | Bank | Less than $250 million |
| 1.082 | Goldenwest Federal Credit Union | Officer and Division President | Logan | UT | Credit Union | $1 to $10 billion |
| 1.083 | Knoxville TVA Employees Credit Union | New Technology Manager | Knoxville | TN | Credit Union | $1 to $10 billion |
| 1.084 | Philadelphia Federal Credit Union | Marketing Manager | Philadelphia | PA | Credit Union | $500 million to $1 billion |
| 1.085 | Logix Federal Credit Union | Web Marketing & Optimization Specialist | Burbank | CA | Credit Union | $1 to $10 billion |
| 1.086 | Farm Credit of Central Florida | Director of Marketing | Lakeland | FL | Credit Union | $250 to $500 million |
| 1.087 | Maps Credit Union | Business Development Officer | Salem | OR | Credit Union | $500 million to $1 billion |
| 1.088 | Souris Credit Union | General Manager | Souris | PEI | Credit Union | Less than $250 million |
| 1.089 | First Alliance Credit Union | Director of Marketing & Product Management | Rochester | MN | Credit Union | Less than $250 million |
| 1.090 | First Source Federal Credit Union | Marketing Manager | New Hartford | NY | Credit Union | $250 to $500 million |
| 1.091 | Charlotte Metro Federal Credit Union | Director | Charlotte | NC | Credit Union | $500 million to $1 billion |
| 1.092 | Wescom Credit Union | Director Emeritus | Pasadena | CA | Credit Union | $250 to $500 million |
| 1.093 | Synergy Credit Union | Manager of Marketing Services | Lloydminster | SK | Credit Union | $1 to $10 billion |
| 1.094 | Educators Credit Union | Regional Director Branch Operations | Mt. Pleasant | WI | Credit Union | $1 to $10 billion |
| 1.095 | Wescom Credit Union | Associate Director | Pasadena | CA | Credit Union | $1 to $10 billion |
| 1.096 | Denver Community Credit Union | Marketing Manager | Denver | CO | Credit Union | $250 to $500 million |
| 1.097 | Consolidated Credit Union | General Manager | Summersuide | PEI | Bank | Less than $250 million |
| 1.098 | Sunova Credit Union | Director, Creative Strategy | Selkirk | MB | Credit Union | $1 to $10 billion |
| 1.099 | Wescom Credit Union | Associate Director | Pasadena | CA | Credit Union | $1 to $10 billion |
| 1.100 | Coastal Federal Credit Union | Director of Lending | Raleigh | NC | Credit Union | $1 to $10 billion |
| 1.101 | Keys Federal Credit Union | Marketing Coordinator | Key West | FL | Credit Union | Less than $250 million |
| 1.102 | Gather Federal Credit Union | Marketing Manager | Lihue | HI | Credit Union | $500 million to $1 billion |
| 1.103 | Pyramid Federal Credit Union | Board of Directors | Tuscon | AZ | Credit Union | Less than $250 million |
| 1.104 | Wescom Credit Union | Director Emeritus | Pasadena | CA | Credit Union | $1 to $10 billion |
| 1.105 | Monterey Credit Union | Board of Directors | Monterey | CA | Credit Union | Less than $250 million |
| 1.106 | Avadian Credit Union | Branch & Product Strategy | Hoover | AL | Credit Union | $500 million to $1 billion |
| 1.107 | Air Acaedmy Federal Credit Union | Marketing Coordinator | Colorado Springs | CO | Credit Union | $500 million to $1 billion |
| 1.108 | Marine Credit Union | Director of Marketing | La Crosse | WI | Credit Union | $500 million to $1 billion |
| 1.109 | Oregonians Credit Union | Marketing Manager | Milwaukie | OR | Credit Union | $250 to $500 million |
| 1.110 | Logix Federal Credit Union | Sr. E-Marketing Specialist | Burbank | CA | Credit Union | $1 to $10 billion |
| 1.111 | Alpena Alcona Area Credit Union | Director of Marketing | Alpena | MI | Credit Union | $250 to $500 million |
| 1.112 | Utah Power Credit Union | Marketing Manager | Murray | UT | Credit Union | $500 million to $1 billion |
| 1.113 | PSCU | Manager, Process Excellence | Saint Petersburg | FL | Credit Union | Less than $250 million |
| 1.114 | Miane Savings | Marketing Director | Hampden | ME | Credit Union | $250 to $500 million |
| 1.115 | P1FCU | Marketing & Community Relations Specialist | Lewiston | ID | Credit Union | $1 to $10 billion |
| 1.116 | Community Service Credit Union | Chief Financial Officer | Huntsville | TX | Credit Union | Less than $250 million |
| 1.117 | One Credit Union | Marketing Manager | Essex Junction | VT | Credit Union | Less than $250 million |
| 1.118 | Intrepid Credit Union | Marketing Specialist | Helena | MT | Credit Union | Less than $250 million |
| 1.119 | Community Powered Federal Credit Union | Social Media | Middletown | DE | Credit Union | Less than $250 million |
| 1.120 | Guardian Credit Union | Marketing Specialist | Montgomery | AL | Credit Union | $250 to $500 million |
| 1.121 | Tropical Federal Credit Union | Marketing Manager | Hollywood | FL | Credit Union | $500 million to $1 billion |
| 1.122 | Ingersoll-Rand Federal Credit Union | Business Development Manager | Athens | PA | Credit Union | Less than $250 million |
| 1.123 | NASA Federal Credit Union | Product & Channel Manager | Upper Marlboro | MD | Credit Union | $1 to $10 billion |
| 1.124 | AgFirst Farm Credit Bank | Business Process & Data Services Manager | Mechanicsburg | PA | Credit Union | $250 to $500 million |
| 1.125 | Aldergrove Credit Union | Marketing & Communications Manager | Aldergrove | BC | Credit Union | $500 million to $1 billion |
| 1.126 | Premier Community Credit Union | Senior Marketing Strategist | Stockton | CA | Credit Union | Less than $250 million |
| 1.127 | Tulsa Federal Credit Union | Marketing Manager | Tulsa | OK | Credit Union | $500 million to $1 billion |
| 1.128 | UW Credit Union | Associate Brand Manager | Madison | WI | Credit Union | $1 to $10 billion |
| 1.129 | Arizona Central Credit Union | Marketing Project Manager | Phoenix | AZ | Credit Union | $250 to $500 million |
| 1.130 | Keys Federal Credit Union | Director of Strategic Development | Key West | FL | Credit Union | Less than $250 million |
| 1.131 | Fedecredito | Director | San Salvador | El Salvador | Bank | $500 million to $1 billion |
| 1.132 | FreeStar Financial Credit Union | Board Secretary | Mt. Clemens | MI | Credit Union | Less than $250 million |
| 1.133 | Pyramid Federal Credit Union | Marketing Director | Tuscon | AZ | Credit Union | Less than $250 million |
| 1.134 | Sunrise Credit Union | Marketing Manager | Brandon Manitoba | MB | Credit Union | $500 million to $1 billion |
| 1.135 | Community 1st Credit Union | Digital Experience Coordinator | Ottumwa | IA | Credit Union | $500 million to $1 billion |
| 1.136 | Ardent Credit Union | Field Marketing Specialist | Philadelphia | PA | Credit Union | $500 million to $1 billion |
| 1.137 | First South Farm Credit | Marketing Officer | Ridgeland | MS | Credit Union | $250 to $500 million |
| 1.138 | Financial Plus Credit Union | Marketing Assistant | Ottawa | IL | Credit Union | $250 to $500 million |
| 1.139 | Directions Credit Union | Director of Marketing | Toledo | OH | Credit Union | $500 million to $1 billion |
| 1.140 | Southwest Financial Federal Credit Union | Director of Marketing | Dallas | TX | Credit Union | Less than $250 million |
| 1.141 | HawaiiUSA Federal Credit Union | Area Manager | Honolulu | HI | Credit Union | $1 to $10 billion |
| 1.142 | Patelco Credit Union | Corporate Real Estate Project Manager | Pleasanton | CA | Credit Union | $1 to $10 billion |
| 1.143 | Missoula Federal Credit Union | Director of Brand & Communication | Missoula | MT | Credit Union | $250 to $500 million |
| 1.144 | First Tech Federal Credit Union | Manager | Hillsboro | OR | Credit Union | $1 to $10 billion |
| 1.145 | Bank Sinarmas | Director of Marketing | Jakarta | Indonesia | Bank | Less than $250 million |
| 1.146 | Star One Credit Union | Marketing Specialist | Sunnyvale | CA | Credit Union | $1 to $10 billion |
| 1.147 | Avadian Credit Union | Marketing | Hoover | AL | Credit Union | $500 million to $1 billion |
| 1.148 | Pyramid Federal Credit Union | Board of Directors | Tuscon | AZ | Credit Union | Less than $250 million |
| 1.149 | Wescom Credit Union | Director Emeritus | Pasadena | CA | Credit Union | $1 to $10 billion |
| 1.150 | Patelco | Director Product Marketing | Pleasanton | CA | Credit Union | Less than $250 million |
| 1.151 | UW Credit Union | Associate Brand Manager | Madison | WI | Credit Union | $1 to $10 billion |
| 1.152 | Affinity Credit Union | Market Analyst | Saskatoon | SK | Credit Union | $1 to $10 billion |
| 1.153 | Corporate America Family Credit Union | Marketing Manager | Elgin | IL | Credit Union | $500 million to $1 billion |
| 1.154 | Commercial Bank of Ceylon | Senior Manager Marketing | Colombo 01 | Sri Lanka | Bank | Less than $250 million |
| 1.155 | Scott Credit Union | Marketing Manager | Edwardsville | IL | Credit Union | $500 million to $1 billion |
| 1.156 | Logix Federal Credit Union | Sr. Web Marketing & Optimization Specialist | North Hollywood | CA | Credit Union | $1 to $10 billion |
| 1.157 | O Bee Credit Union | Member Experience Director | Tumwater | WA | Credit Union | $250 to $500 million |
| 1.158 | 3Rivers Federal Credit Union | Creative Campaign Manager | Fort Wayne | IN | Credit Union | $1 to $10 billion |
| 1.159 | Greater Nevada Credit Union | Digital Marketing Specialist | Carson City | NV | Credit Union | $500 million to $1 billion |
| 1.160 | Silver State Schools Credit Union | Marketing Analyst | Las Vegas | NV | Credit Union | $500 million to $1 billion |
| 1.161 | Honda Federal Credit Union | Digital Services Architect | Torrance | CA | Credit Union | $500 million to $1 billion |
| 1.162 | Citadel | Director of Retail Delivery | Exton | PA | Credit Union | $1 to $10 billion |
| 1.163 | Estonian Credit Union | Manager, Systems & Finance | Toronto | ON | Credit Union | Less than $250 million |
| 1.164 | TruStar Federal Credit Union | Marketing Manager | International Falls | MN | Credit Union | Less than $250 million |
| 1.165 | Direct Federal Credit Union | Director of Marketing | Needham | MA | Credit Union | $500 million to $1 billion |
| 1.166 | Desjardins | Executive Director | Lakeshore | ON | Credit Union | $1 to $10 billion |
| 1.167 | Fairwinds Credit Union | Volunteer | Winter Springs | FL | Credit Union | $1 to $10 billion |
| 1.168 | CHROME Federal Credit Union | Marketing Manager | Washington | PA | Credit Union | Less than $250 million |
| 1.169 | SEFCU | Director/Deposit Products | Albany | NY | Credit Union | $1 to $10 billion |
| 1.170 | Ariza Credit Union | Marketing & Communications Manager | St. George's | Grenada | Credit Union | Less than $250 million |
| 1.171 | OnPoint Community Credit Union | Senior Business Analyst | Portland | OR | Credit Union | $1 to $10 billion |
| 1.172 | STCU | Director/Brand Management | Liberty Lake | WA | Credit Union | $1 to $10 billion |
| 1.173 | Lake Trust Credit Union | Business Analyst | Brighton | MI | Credit Union | $1 to $10 billion |
| 1.174 | Community Service Credit Union | Marketing Services Director | Huntsville | TX | Credit Union | Less than $250 million |
| 1.175 | New Orleans Firemen's Federal Credit Union | Chief Administrative & Development Officer | Metairie | LA | Credit Union | Less than $250 million |
| 1.176 | Alabama Farm Credit | Director of Marketing/PR | Cullman | AL | Credit Union | $500 million to $1 billion |
| 1.177 | BECU | Copywriter | Seattle | WA | Credit Union | Less than $250 million |
| 1.178 | South Bay Credit Union | Marketing Coordinator | Redondo Beach | CA | Credit Union | Less than $250 million |
| 1.179 | Chartway Federal Credit Union | Director of Enterprise Communications | Virginia Beach | VA | Credit Union | $1 to $10 billion |
| 1.180 | Logix Federal Credit Union | Senior eMarketing Specialist | Burbank | CA | Credit Union | $1 to $10 billion |
| 1.181 | Star One Credit Union | Web Marketer | Sunnyvale | CA | Credit Union | $1 to $10 billion |
| 1.182 | Credit Libanais | Group Head, e-Payment Solutions and Card Technology | Beirut | Lebanon | Bank | Less than $250 million |
| 1.183 | The JMMB Group | Marketing Manager | Port of Spain | Trinidad and Tobago | Bank | Less than $250 million |
| 1.184 | Tropical Federal Credit Union | Marketing Manager | Hollywood | FL | Credit Union | $500 million to $1 billion |
| 1.185 | United Federal Credit Union | Director | St. Joseph | MI | Credit Union | $1 to $10 billion |
| 1.186 | UNIFY Financial Credit Union | Senior Market Development Lead | Torrance | CA | Credit Union | $1 to $10 billion |
| 1.187 | Tinker Federal Credit Union | Marketing Projects Coordinator | Oklahoma City | OK | Credit Union | $1 to $10 billion |
| 1.188 | Community Powered Federal Credit Union | Marketing | Middletown | DE | Credit Union | Less than $250 million |
| 1.189 | Estonian Credit Union | Supervisor, Marketing & Member Service | Toronto | ON | Credit Union | Less than $250 million |
| 1.190 | Sunova Credit Union | Branch - Managing Partner | Selkirk | MB | Credit Union | $1 to $10 billion |
| 1.191 | Silver State Schools Credit Union | Marketing Coordinator | Las Vegas | NV | Credit Union | $500 million to $1 billion |
| 1.192 | Frankenmuth Credit Union | Marketing | Frankenmuth | MI | Credit Union | $500 million to $1 billion |
| 1.193 | Navigator Credit Union | Director of Marketing | Pascagoula | MS | Credit Union | $250 to $500 million |
| 1.194 | Kohler Credit Union | Marketing Specialist | Kohler | WI | Credit Union | $250 to $500 million |
| 1.195 | Valley First Credit Union | Director of Research, Product & Process Management | Modesto | CA | Credit Union | $500 million to $1 billion |
| 1.196 | Wings Financial Credit Union | Deposit Products Manager | Apple Valley | MN | Credit Union | $1 to $10 billion |
| 1.197 | Digital Federal Credit Union | Social Media Strategist | Marlborough | MA | Credit Union | $1 to $10 billion |
| 1.198 | Tinker Federal Credit Union | Marketing Projects Coordinator | OKC | OK | Credit Union | $1 to $10 billion |
| 1.199 | Orange County's Credit Union | PMO Manager | Santa Ana | CA | Credit Union | $1 to $10 billion |
| 1.200 | Gather Federal Credit Union | Marketing Manager | Lihue | HI | Credit Union | $500 million to $1 billion |
| 1.201 | Digital Federal Credit Union | Assistant Public Relations Manager | Marlborough | MA | Credit Union | $1 to $10 billion |
| 1.202 | AgFirst Farm Credit Bank | Director of Loan Operations | Mechanicsburg | PA | Credit Union | $250 to $500 million |
| 1.203 | Delta Community Credit Union | Marketing Specialist | Atlanta | GA | Credit Union | $1 to $10 billion |
| 1.204 | Education Credit Union | Operation Manager | Waterloo | ON | Credit Union | $250 to $500 million |
| 1.205 | MassMutual Federal Credit Union | Marketing & Business Development | Springfield | MA | Credit Union | Less than $250 million |
| 1.206 | Interior Savings Credit Union | Manger, Member Research & Product Development | Kelowna | BC | Credit Union | $1 to $10 billion |
| 1.207 | Clark County Credit Union | Marketing Coordinator | Las Vegas | NV | Credit Union | $500 million to $1 billion |
| 1.208 | Financial Plus Credit Union | Director of Marketing | Ottawa | IL | Credit Union | $250 to $500 million |
| 1.209 | Arbor Financial Credit Union | Director of Marketing | Kalamazoo | MI | Credit Union | $500 million to $1 billion |
| 1.210 | Houston Highway Credit Union | President | Houston | TX | Credit Union | Less than $250 million |
| 1.211 | Silver State Schools Credit Union | Business Development Coordinator | Las Vegas | NV | Credit Union | $500 million to $1 billion |
| 1.212 | Community Choice Credit Union | Director of Marketing/Communication | Johnston | IA | Credit Union | $250 to $500 million |
| 1.213 | Proponent Federal Credit Union | Marketing Manager | Nutley | NJ | Credit Union | $250 to $500 million |
| 1.214 | Intrepid Credit Union | Marketing and Community Relations Director | Helena | MT | Credit Union | Less than $250 million |
| 1.215 | Maps Credit Union | Community Development Officer | Jefferson | OR | Credit Union | $500 million to $1 billion |
| 1.216 | Ariza Credit Union | Marketing Officer | St. George's | Grenada | Credit Union | Less than $250 million |
| 1.217 | Digital Federal Credit Union | Corporate Communications Manager | Marlborough | MA | Credit Union | $1 to $10 billion |
| 1.218 | Caribe Federal Credit Union | Marketing Manager | San Juan | Puerto Rico | Credit Union | $250 to $500 million |
| 1.219 | California Community Credit Union | Chairman | Sacramento | CA | Credit Union | Less than $250 million |
| 1.220 | Meridian Credit Union | Director/SOW & Retention | St. Catharines | ON | Credit Union | $500 million to $1 billion |
| 1.221 | Northwest Farm Credit Services | Marketing Manager | Spokane | WA | Credit Union | Less than $250 million |
| 1.222 | Maine State Credit Union | Marketing & Multi-Media Assistant | Augusta | ME | Credit Union | $250 to $500 million |
| 1.223 | Desjardins | Personal Services Manager | Tilbury | ON | Credit Union | $1 to $10 billion |
| 1.224 | Pyramid Federal Credit Union | Marketing Director | Tucson | AZ | Credit Union | Less than $250 million |
| 1.225 | DuGood Federal Credit Union | Marketing Tech | Beaumont | TX | Credit Union | $250 to $500 million |
| 1.226 | Monterey Credit Union | Board Member | Monterey | CA | Credit Union | Less than $250 million |
| 1.227 | AgChoice Farm Credit Bank | Regional Lending Manager | Mechanicsburg | PA | Credit Union | $250 to $500 million |
| 1.228 | NBU | Marketing Manager | Tashkent | Uzbekistan | Bank | $250 to $500 million |
| 1.229 | Delta Community Credit Union | Marketing Specialist | Atlanta | GA | Credit Union | $1 to $10 billion |
| 1.230 | SaskCentral | Manager, Member Relations | Regina | SK | Credit Union | $1 to $10 billion |
| 1.231 | P1FCU | Graphic Designer | Lewiston | ID | Credit Union | $1 to $10 billion |
| 1.232 | Star One Credit Union | Graphic Designer | Sunnyvale | CA | Credit Union | $1 to $10 billion |
| 1.233 | West Community Credit Union | Design and New Media Specialist | O'Fallon | MO | Credit Union | $250 to $500 million |
| 1.234 | Education First FCU | Digital Marketing Strategist | Beaumont | TX | Credit Union | $250 to $500 million |
| 1.235 | Air Acaedmy Federal Credit Union | Marketing and Communications Manager | Colorado Springs | CO | Credit Union | $500 million to $1 billion |
| 1.236 | Wanigas Credit Union | Director Of Marketing | Saginaw | MI | Credit Union | $250 to $500 million |
| 1.237 | Diversified Members Credit Union | Marketing Manager | Detroit | MI | Credit Union | $250 to $500 million |
| 1.238 | Rivermark Credit Union | Senior Content Strategist | Beaverton | OR | Credit Union | $500 million to $1 billion |
| 1.239 | Hughes Federal Credit Union | Marketing Manager - Business Development & Community Relations | Tucson | TX | Credit Union | $500 million to $1 billion |
| 1.240 | Maine State Credit Union | Director of Marketing | Augusta | ME | Credit Union | $250 to $500 million |
| 1.241 | Westminster Savings Credit Union | Manager, Customer Experience | Surrey | BC | Credit Union | $1 to $10 billion |
| 1.242 | ASI Federal Credit Union | Marketing Specialist | Harahan | LA | Credit Union | $250 to $500 million |
| 1.243 | Community Service Credit Union | Marketing Director | Huntsville | TX | Credit Union | Less than $250 million |
| 1.244 | Hawaii Law Enforcement Federal Credit Union | Marketing Manager | Honolulu | HI | Credit Union | Less than $250 million |
| 1.245 | Access Softek | SVP, Revenue | Berkeley | CA | Other | n/a |
| 1.246 | Access Softek | SVP, Sales/Business Development | Berkeley | CA | Other | n/a |
| 1.247 | Allied Solutions | VP, Digital Solutions | Carmel | IN | Other | n/a |
| 1.248 | Allied Solutions | Data and Digital Strategy Enterprise Representative | Carmel | IN | Other | n/a |
| 1.249 | Allied Solutions | Digital Solutions Program Manager | Carmel | IN | Other | n/a |
| 1.250 | Allied Solutions | Enterprise Data & Digital Strategy | Carmel | IN | Other | n/a |
| 1.251 | Atlantic Central & League Savings and Mortgage | Chief Executive Officer | Halifax | NS | Other | n/a |
| 1.252 | Atlantic Central & League Savings and Mortgage | Director of Business | Halifax | NS | Other | n/a |
| 1.253 | Baldwin Signs | VP/Operations | Spokane | WA | Other | n/a |
| 1.254 | Banktastic | Chief Executive Officer/President | Topeka | KS | Other | n/a |
| 1.255 | BCC | IT Manager | Chennai | India | Other | n/a |
| 1.256 | Bottomline Technologies | Managing Director of Banking Solutions | Providence | RI | Other | n/a |
| 1.257 | Brand On Anything | Director | Chennai | India | Other | n/a |
| 1.258 | Cape Ann Savings Bank | Marketing | Gloucester | MA | Other | n/a |
| 1.259 | Capital Performance Group | Consulting Associate | Birmingham | AL | Other | n/a |
| 1.260 | CCS | Business Development Manager | Peoria | IL | Other | n/a |
| 1.261 | ClickSWITCH | Chief Executive Officer/Founder | Minneapolis | MN | Other | n/a |
| 1.262 | ClickSWITCH | Regional VP of Sales | Minneapolis | MN | Other | n/a |
| 1.263 | COCC | Chief Operations Officer | Southington | CT | Other | n/a |
| 1.264 | Computershare | VP/Business Development | Arvada | CO | Other | n/a |
| 1.265 | Computershare | Marketing Director | Canton | MA | Other | n/a |
| 1.266 | Computershare | Manager/Client Services | Bolingbrook | IL | Other | n/a |
| 1.267 | Cornerstone Advisors | Managing Director | Wake Forest | NC | Other | n/a |
| 1.268 | Cornerstone Advisors | Senior Director | Scottsdale | AZ | Other | n/a |
| 1.269 | Creative Compound | Chief Executive Officer | West Hollywood | CA | Other | n/a |
| 1.270 | CSI | Marketing Director | Lake Mary | FL | Other | n/a |
| 1.271 | CSTMR Digital Marketing Agency | Chief Executive Officer | Austin | TX | Other | n/a |
| 1.272 | CU Solutions Group | SVP, Sales & Corporate Marketing | Livonia | MI | Other | n/a |
| 1.273 | CU Solutions Group | National Business Consultant - GSTV | Livonia | MI | Other | n/a |
| 1.274 | CU*Answers | VP/ Marketing & Creative Director | Grand Rapids | MI | Other | n/a |
| 1.275 | CU*Answers | Marketing Manager | Grand Rapids | MI | Other | n/a |
| 1.276 | CXB Capital | Principal | Beverly Hills | CA | Other | n/a |
| 1.277 | Data Business Equipment | Vice President | Des Moines | IA | Other | n/a |
| 1.278 | Data Business Equipment | Branch Transformation Consultant | Des Moines | IA | Other | n/a |
| 1.279 | Deloitte Consulting | Managing Director | New York | NY | Other | n/a |
| 1.280 | DP+ | Director of Client Services | Farmington Hills | MI | Other | n/a |
| 1.281 | Edge Creative Group | Marketing | Livonia | MI | Other | n/a |
| 1.282 | Epsilon | Senior Director | Westminster | CO | Other | n/a |
| 1.283 | FCTI, Inc. | Director of Marketing | Los Angeles | CA | Other | n/a |
| 1.284 | FPS GOLD | SVP/Digital Banking | Provo | UT | Other | n/a |
| 1.285 | Franklin Madison | VP/Sales | Franklin | TN | Other | n/a |
| 1.286 | Franklin Madison | Director, Market Strategy | Franklin | TN | Other | n/a |
| 1.287 | Incubox | Principal | Sebastopol | CA | Other | n/a |
| 1.288 | Infusion | Chief Marketing Strategist | Memphis | TN | Other | n/a |
| 1.289 | Integrated Builders Group | Chief Executive Officer/President | El Dorado Hills | CA | Other | n/a |
| 1.290 | Integrated Builders Group | Marketing Manager | El Dorado Hills | CA | Other | n/a |
| 1.291 | Kasasa | Chief Innovation Officer | Austin | TX | Other | n/a |
| 1.292 | Kunai | VP/Client Management | Brooklyn | NY | Other | n/a |
| 1.293 | League Data | Chief Executive Officer | Bedford | NS | Other | n/a |
| 1.294 | League Data | Engagement Manager | Bedford | NS | Other | n/a |
| 1.295 | Lewis Communications | Senior Brand Strategist | Nashville | TN | Other | n/a |
| 1.296 | Lightstream | Finance Relationship Manager | Telford | PA | Other | n/a |
| 1.297 | Lightstream | Financial Sales | Telford | PA | Other | n/a |
| 1.298 | Lightstream | Partner | Telford | PA | Other | n/a |
| 1.299 | Little | Parftner/Studio Principal | Charlotte | NC | Other | n/a |
| 1.300 | LKCS | VP | Peru | IL | Other | n/a |
| 1.301 | LKCS | Director of Digital Services | Peru | IL | Other | n/a |
| 1.302 | Loyaltyexpress | VP/Sales | Woburn | MA | Other | n/a |
| 1.303 | Loyaltyexpress | VP/Sales | Woburn | MA | Other | n/a |
| 1.304 | Lumin Digital | VP, Sales & Marketing | San Ramon | CA | Other | n/a |
| 1.305 | Lumin Digital | VP, Sales and Strategy | San Ramon | CA | Other | n/a |
| 1.306 | Mabus Agency | Chief Executive Officer | Tupelo | MS | Other | n/a |
| 1.307 | Marqeta | Senior Account Executive, Lending & Digital Banking | Oakland | CA | Other | n/a |
| 1.308 | Miller Zell | SVP, Client Services Banking | Atlanta | GA | Other | n/a |
| 1.309 | Miller Zell | SVP, Retail Banking Strategy | Atlanta | GA | Other | n/a |
| 1.310 | Miller Zell | VP, Client Services | Atlanta | GA | Other | n/a |
| 1.311 | nCino | Social Media and Content Specialist | Wilmington | NC | Other | n/a |
| 1.312 | OBI Creative | VP/Business Development | Omaha | NB | Other | n/a |
| 1.313 | OBI Creative | Senior Account Director | Omaha | NB | Other | n/a |
| 1.314 | On The Mark Strategies | Brand Strategist | Waco | TX | Other | n/a |
| 1.315 | Path Interactive | Chief Operations Officer | New York | NY | Other | n/a |
| 1.316 | Payrailz | VP, Marketing | Glastonbury | CT | Other | n/a |
| 1.317 | Peak Performance Consulting Group | President | Austin | TX | Other | n/a |
| 1.318 | Pender Capital | Marketing Manager | Dallas | TX | Other | n/a |
| 1.319 | PixelSpoke | Account Manager | Portland | OR | Other | n/a |
| 1.320 | PixelSpoke | Account Manager | Portland | OR | Other | n/a |
| 1.321 | Pixelspoke | Account Manager | Portland | OR | Other | n/a |
| 1.322 | Prime Inc. | Creative & Marketing Manager | Bozeman | MT | Other | n/a |
| 1.323 | Prime Inc. | Owner | Bozeman | MT | Other | n/a |
| 1.324 | Prime Inc. | President/Owner | Bozeman | MT | Other | n/a |
| 1.325 | Prime Incorporated | Digital Marketing Strategist | Bozeman | MT | Other | n/a |
| 1.326 | PSCU | SVP, Chief Marketing Officer | St. Pete | FL | Other | n/a |
| 1.327 | R/West | Brand Manager | Portland | OR | Other | n/a |
| 1.328 | R/West | President | Portland | OR | Other | n/a |
| 1.329 | Raborn Media | Marketing Specialist | Flowood | MS | Other | n/a |
| 1.330 | Raborn Media | Marketing Specialist | Flowood | MS | Other | n/a |
| 1.331 | Saylent | Chief Revenue Officer | Boston | MA | Other | n/a |
| 1.332 | Saylent | Senior Revenue Consultant | Boston | MA | Other | n/a |
| 1.333 | Slalom | Director, Financial Services Strategy | Scottsdale | AZ | Other | n/a |
| 1.334 | Strands, Inc. | VP/Sales - North America | Miami | FL | Other | n/a |
| 1.335 | Synapse-fin | Chief Executive Officer | Jackson Heights | NY | Other | n/a |
| 1.336 | Target Data Corporation | VP/Business Development | Chicago | IL | Other | n/a |
| 1.337 | Temenos | Account Executive | Reading | UK | Other | n/a |
| 1.338 | The Pedowitz Group | VP/Sales | Brick | NJ | Other | n/a |
| 1.339 | TruEdge Builds | Chief Executive Officer | Folsom | CA | Other | n/a |
| 1.340 | TruEdge Builds | VP | Folsom | CA | Other | n/a |
| 1.341 | TruEdge Builds | Director of Technical Operations | Folsom | CA | Other | n/a |
| 1.342 | Valassis Digital | Director, Partnerships | San Antonio | TX | Other | n/a |
| 1.343 | Valassis Digital | Senior Account Executive | Plainfield | IL | Other | n/a |
| 1.344 | VeriPark | GM/EVP - Americas | Charlotte | NC | Other | n/a |
| 1.345 | Westamerica Communications | President, Financial Services Team | Lake Forest | CA | Other | n/a |
| 1.346 | Wilen New York | National Account Executive | Melville | NY | Other | n/a |
| 1.347 | Wilen New York | National Account Executive | Melville | NY | Other | n/a |
| 1.348 | Wings Financial Credit Union/ CCF-Ideas | Brand Director | Apple Valley | MN | Other | n/a |
| 1.349 | Wings Financial Credit Union/ CCF-Ideas | Media Director | Apple Valley | MN | Other | n/a |
| 1.350 | Wolters Kluwer | Segment Marketing Manager Compliance Solutions | Minneapolis | MN | Other | n/a |
| 1.351 | WSI | Digital Strategist | Battle Creek | MI | Other | n/a |
| # | Company Name | Title, Role or Position | City | State | Type | Assets |