Join over 2,000+ senior-level executives from more than 750+ financial institutions at The Financial Brand Forum.
( Scroll down to see a list of attendees. )

Attendee Stats & Facts
The Financial Brand Forum is the fastest growing and most prestigious annual conference in banking.
1 out of every 20 retail banking institutions in the U.S. attend the Forum
Two out of every three attendees work at a retail financial institution
One third of the 1,000 biggest banks in the U.S. attend
58% of attendees hail from an institution with more than $1 billion in assets ($1.3 billion median asset size)
1 in 5 attendees are C-level leaders
The most common titles attendees hold include CMO, CEO, COO, EVP, VP, SVP and AVP
Top Institutions Attending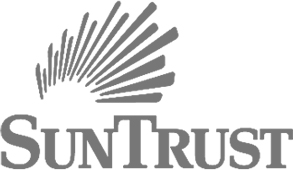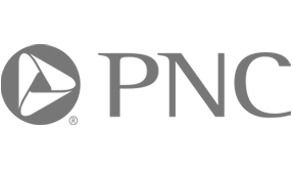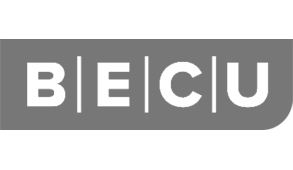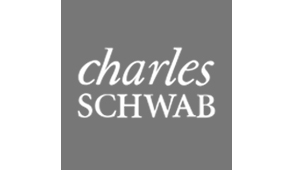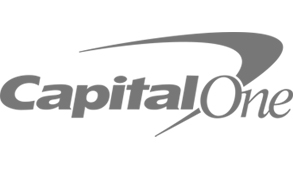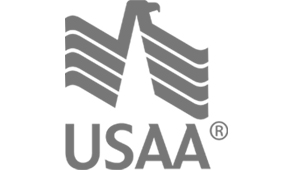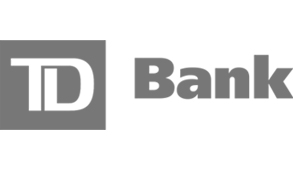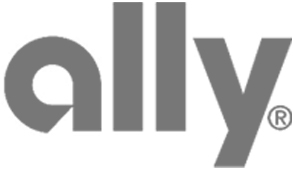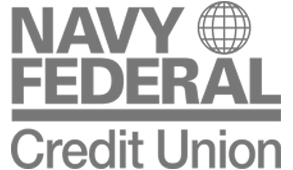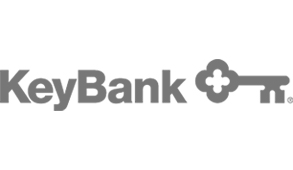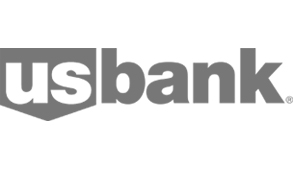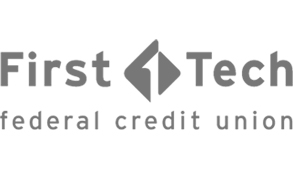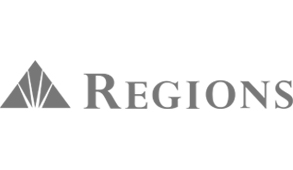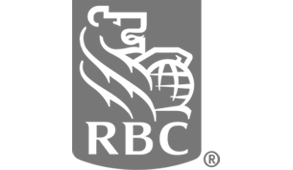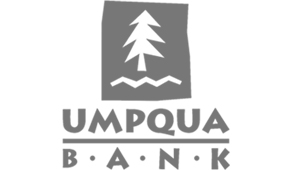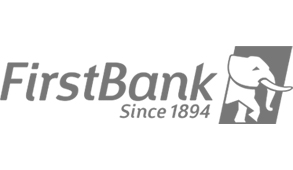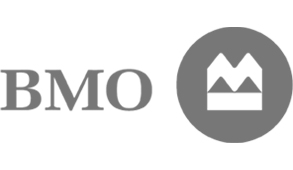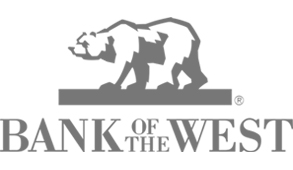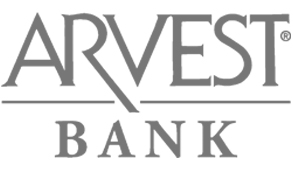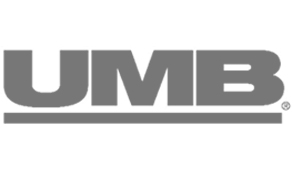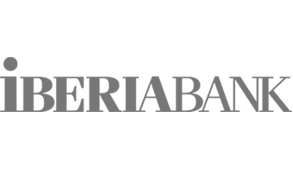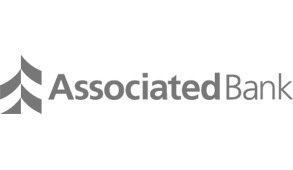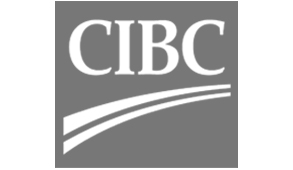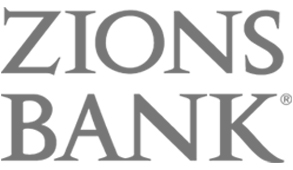 Below is

only a partial list

of those who have already registered for the Forum 2019, capping at 500 attendees. You can search and sort by institution name, title/position, asset size, city, state and type of institution.
| Rank | Company | Title | City | State | Type | Tier |
| --- | --- | --- | --- | --- | --- | --- |
| 1 | BOK Financial | Chief Marketing Officer | Tulsa | OK | Bank | $10 to $50 billion |
| 2 | Navy Federal Credit Union | Manager of Digital Information Management | Vienna | VA | Credit Union | Over $50 billion |
| 3 | Citizens Bank | Chief Marketing Officer | Elizabethton | TN | Bank | $10 to $50 billion |
| 4 | Charles Schwab | Senior Marketing Manager | San Francisco | CA | Bank | Over $50 billion |
| 5 | TCF Bank | VP Marketing | Plymouth | MN | Bank | $10 to $50 billion |
| 6 | FirstBank | VP Marketing | Lakewood | CO | Bank | $10 to $50 billion |
| 7 | Zions Bancorporation | VP Online Banking Channel Manager | West Valley City | UT | Bank | Over $50 billion |
| 8 | Banc of California | SVP Digtal Marketing | Santa Ana | CA | Bank | $10 to $50 billion |
| 9 | BOK Financial | SVP/Director of Consumer Marketing | Tulsa | OK | Bank | $10 to $50 billion |
| 10 | FirstBank | EVP Marketing | Lakewood | CO | Bank | $10 to $50 billion |
| 11 | Citizens Bank | EVP, COO & CFO | Elizabethton | TN | Bank | $10 to $50 billion |
| 12 | Banner Bank | SVP Marketing & Communications | Bothell | WA | Bank | $10 to $50 billion |
| 13 | Machias Savings Bank | Chief Executive Officer & President | Machias | ME | Bank | $1 to $10 billion |
| 14 | CenterState Bank | SVP/Director of Marketing | Jacksonville | FL | Bank | $10 to $50 billion |
| 15 | Farmers State bank | President | Waterloo | IA | Bank | $1 to $10 billion |
| 16 | Commerce Bank | VP/Director of PR, Creative Solutions & Brand Mktg. Comms | St. Louis | MO | Bank | $10 to $50 billion |
| 17 | Central Bancompany | EVP | Jefferson City | MO | Bank | $10 to $50 billion |
| 18 | Capital City Bank | Chief Brand Officer | Tallahassee | FL | Bank | $1 to $10 billion |
| 19 | Arvest Bank | SVP/Director of Marketing | Lowell | AR | Bank | $10 to $50 billion |
| 20 | Wintrust Financial | EVP | Rosemont | IL | Bank | $10 to $50 billion |
| 21 | Mabrey Bank | Chief Operations Manager | Bixby | OK | Bank | $1 to $10 billion |
| 22 | Banner Bank | EVP Retail Banking & Administration | Walla Walla | WA | Bank | $10 to $50 billion |
| 23 | Meridian Credit Union | Chief Executive Officer & President | Etobicoke | ON | Credit Union | $10 to $50 billion |
| 24 | Citizens National Bank | EVP/HR Director | Longview | TX | Bank | $1 to $10 billion |
| 25 | Farmers State Bank | Chief Operating Officer | Waterloo | IA | Bank | $1 to $10 billion |
| 26 | Fairwinds Credit Union | EVP/Marketing | Orlando | FL | Credit Union | $1 to $10 billion |
| 27 | ABECU | Chief Operating Officer | St. Louis | MO | Credit Union | $1 to $10 billion |
| 28 | Frost Bank | SVP/Director of Digital | San Antonio | TX | Bank | $10 to $50 billion |
| 29 | Arvest Bank | SVP | Little Rock | AR | Bank | $10 to $50 billion |
| 30 | Mechanics Bank | EVP Retail Banking | Walnut Creek | CA | Bank | $1 to $10 billion |
| 31 | Ally Financial | Market Research Manager | Charlotte | NC | Bank | Over $50 billion |
| 32 | TCF Bank | VP/Creative Director | Plymouth | MN | Bank | $10 to $50 billion |
| 33 | RBC | VP Physical Network Strategy | Toronto | ON | Bank | Over $50 billion |
| 34 | TIAA | Senior Director | Charlotte | NC | Bank | Over $50 billion |
| 35 | Truliant Federal Credit Union | Chief Digital Officer | Winston Salem | NC | Credit Union | $1 to $10 billion |
| 36 | CIBC | Director Channel Optimization | Toronto | ON | Bank | Over $50 billion |
| 37 | Five Star Bank | Chief Marketing Officer | Rocklin | CA | Bank | $1 to $10 billion |
| 38 | RBC | Senior Director - Physical Distribution Planning | Toronto | ON | Bank | Over $50 billion |
| 39 | B2B Bank | SVP Distribution | Toronto | ON | Bank | $10 to $50 billion |
| 40 | South Shore Bank | Chief Strategy Officer | Scituate | MA | Bank | $1 to $10 billion |
| 41 | Wescom Credit Union | Chief Executive Officer/SVP Finance | Pasadena | CA | Credit Union | $1 to $10 billion |
| 42 | Customers Bank | EVP/Deputy CAO | Wyomissing | PA | Bank | $10 to $50 billion |
| 43 | Washington Federal | VP | Seattle | WA | Bank | $10 to $50 billion |
| 44 | CIBC | Senior Director Channel Optimization | Toronto | ON | Bank | Over $50 billion |
| 45 | Lake City Bank | EVP | Warsaw | IN | Bank | $1 to $10 billion |
| 46 | Kinecta Federal Credit Union | Chief Operating Officer/SVP | Manhattan Beach | CA | Credit Union | $1 to $10 billion |
| 47 | Enterprise Bank | Chief Sales & Community Relations Officer | Lowell | MA | Bank | $1 to $10 billion |
| 48 | Unitus Community Credit Union | Chief Marketing Officer | Portland | OR | Credit Union | $1 to $10 billion |
| 49 | Bank Independent | VP Customer Service | Sheffield | AL | Bank | $10 to $50 billion |
| 50 | First United Bank & Trust | Chief Executive Officer, President & Chairman of the Board | Oakland | MD | Bank | $1 to $10 billion |
| 51 | Pacific Service Credit Union | Chief Marketing Officer | Concord | CA | Credit Union | $1 to $10 billion |
| 52 | Community First Credit Union of Florida | Chief Executive Officer & President | Jacksonville | FL | Credit Union | $1 to $10 billion |
| 53 | Educators Credit Union | Chief Executive Officer | Mt. Pleasant | WI | Credit Union | $1 to $10 billion |
| 54 | Alpine Bank | Chief Digital Officer | Glenwood Springs | CO | Bank | $1 to $10 billion |
| 55 | Enterprise Bank | Chief Marketing Officer | Lowell | MA | Bank | $1 to $10 billion |
| 56 | Minnwest Bank | Chief Operating Officer | Minnetonka | MN | Bank | $1 to $10 billion |
| 57 | Hometown Financial Group | Chief Information Officer/EVP | Easthampton | MA | Bank | $1 to $10 billion |
| 58 | Gate City Bank | Chief Executive Officer, President & Chairman of the Board | Fargo | ND | Bank | $1 to $10 billion |
| 59 | Alpine Bank | Chief Retail Officer | Glenwood Springs | CO | Bank | $1 to $10 billion |
| 60 | Royal Credit Union | EVP/Chief Digital Experience & Marketing Officer | Eau Claire | WI | Credit Union | $1 to $10 billion |
| 61 | MUFG Union Bank | Director | Redondo Beach | CA | Bank | Over $50 billion |
| 62 | Carolina Farm Credit | Chief Marketing Officer | Statesville | NC | Credit Union | $1 to $10 billion |
| 63 | Machias Savings Bank | Chief Operating Officer | Machias | ME | Bank | $1 to $10 billion |
| 64 | Farmers State Bank | EVP | Waterloo | IA | Bank | $1 to $10 billion |
| 65 | Honda FCU | Chief Executive Officer | Torrance | CA | Credit Union | $500 million to $1 billion |
| 66 | First Financial Corporation | Chief Marketing Officer | Terre Haute | IN | Bank | $1 to $10 billion |
| 67 | Cambridge Savings Bank | Chief Marketing Officer | Cambridge | MA | Bank | $1 to $10 billion |
| 68 | Collins Community Credit Union | Chief Executive Officer & President | Cedar Rapids | IA | Credit Union | $1 to $10 billion |
| 69 | Sunova Credit Union | Chief Executive Officer & President | Selkirk | MB | Credit Union | $1 to $10 billion |
| 70 | Macatawa Bank | Chief Marketing Officer/SVP | Holland | MI | Bank | $1 to $10 billion |
| 71 | First National Bank Texas | EVP/Director of Customer Experience | Killeen | TX | Bank | $1 to $10 billion |
| 72 | Desert Financial Credit Union | Chief Executive Officer & President | Phoenix | AZ | Credit Union | $1 to $10 billion |
| 73 | Lakeside Bank | Chief Marketing Officer/SVP | Chicago | IL | Bank | $1 to $10 billion |
| 74 | First Dakota National Bank | President | Sioux Falls | SD | Bank | $1 to $10 billion |
| 75 | IHMVCU | Chief Digital Officer | Moline | IL | Credit Union | $1 to $10 billion |
| 76 | Fidelity Bank | Chief Executive Officer & Chairman of the Board | Leominster | MA | Bank | $500 million to $1 billion |
| 77 | New England FCU | Chief Marketing Officer | Williston | NJ | Credit Union | $1 to $10 billion |
| 78 | Univest Corporation | EVP | Souderton | PA | Bank | $1 to $10 billion |
| 79 | Reading Cooperative Bank | Chief Executive Officer & President | Reading | MA | Bank | $500 million to $1 billion |
| 80 | Arbor Financial Credit Union | Chief Executive Officer & President | Kalamazoo | MI | Credit Union | $500 million to $1 billion |
| 81 | The Bank of Elk River | Chief Executive Officer & President | Elk River | MN | Bank | $250 to $500 million |
| 82 | Desert Financial Credit Union | Chief Marketing Officer/SVP | Phoenix | AZ | Credit Union | $1 to $10 billion |
| 83 | Citizens National Bank | Chief Retail Officer | Henderson | TX | Bank | $1 to $10 billion |
| 84 | Noble Credit Union | Chief Executive Officer & President | Fresno | CA | Credit Union | $500 million to $1 billion |
| 85 | NBKC Bank | Chief Executive Officer & President | Kansas City | MO | Bank | $500 million to $1 billion |
| 86 | Santa Clara County FCU | Chief Executive Officer & President | San Jose | CA | Credit Union | $500 million to $1 billion |
| 87 | Fortera CU | Chief Executive Officer | Clarksville | TN | Credit Union | $500 million to $1 billion |
| 88 | Farmers State Bank | EVP | Waterloo | IA | Bank | $1 to $10 billion |
| 89 | First Entertainment Credit Union | Chief Marketing Officer | Hollywood | CA | Credit Union | $1 to $10 billion |
| 90 | First Southern Bank | President | Stanford | KY | Bank | $500 million to $1 billion |
| 91 | First Federal Bank | Chief Executive Officer & President | Twin Falls | ID | Bank | $500 million to $1 billion |
| 92 | TAB Bank | President | Ogden | UT | Bank | $500 million to $1 billion |
| 93 | First State Bank of the Florida Keys | Chief Executive Officer & President | Key West | FL | Bank | $500 million to $1 billion |
| 94 | First Federal Bank & Trust | Chief Executive Officer & President | Sheridan | WY | Bank | $250 to $500 million |
| 95 | Dupaco Community Credit Union | Chief Marketing Officer | Dubuque | IA | Credit Union | $1 to $10 billion |
| 96 | Numerica Credit Union | Chief Branding Officer | Liberty Lake | WA | Credit Union | $1 to $10 billion |
| 97 | Wood & Huston Bank | Chief Executive Officer & President | Marshall | MO | Bank | $500 million to $1 billion |
| 98 | Valley First CU | Chief Executive Officer | Modesto | CA | Credit Union | $500 million to $1 billion |
| 99 | Countryside Bank | Chief Executive Officer & President | Countryside | IL | Bank | $500 million to $1 billion |
| 100 | Hancock Bank & Trust Company | President | Madisonville | KY | Bank | $250 to $500 million |
| 101 | Community First Credit Union of Florida | VP Marketing | Jacksonville | FL | Credit Union | $1 to $10 billion |
| 102 | TBK Bank | VP Marketing | Dallas | TX | Bank | $1 to $10 billion |
| 103 | Shell Federal Credit Union | VP Marketing | Deer Park | TX | Credit Union | $1 to $10 billion |
| 104 | F&M Trust | SVP | Chambersburg | PA | Bank | $1 to $10 billion |
| 105 | Connexus Credit Union | VP Marketing | Wausau | WI | Credit Union | $1 to $10 billion |
| 106 | WESTconsin Credit Union | VP Marketing | Menomonie | WI | Credit Union | $1 to $10 billion |
| 107 | Wescom Credit Union | EVP/Lending & Financial Services | Pasadena | CA | Credit Union | $1 to $10 billion |
| 108 | Peoples Bank | Chief Financial Officer/EVP | Munster | IN | Bank | $500 million to $1 billion |
| 109 | Machias savings bank | VP Marketing & Community Impact | Machias | ME | Bank | $1 to $10 billion |
| 110 | Whitefish Credit Union | VP Marketing | Kalispell | MT | Credit Union | $1 to $10 billion |
| 111 | United Bank | Chief Marketing Officer | Grand Rapids | MI | Bank | $500 million to $1 billion |
| 112 | Lakeland Bank | SVP/Marketing Director | Oak Ridge | NJ | Bank | $1 to $10 billion |
| 113 | California Coast Credit Union | SVP Marketing | San Diego | CA | Credit Union | $1 to $10 billion |
| 114 | American Airlines FCU | SVP | DFW Airport | TX | Credit Union | $1 to $10 billion |
| 115 | Maine Savings | Chief Executive Officer & President | Hampden | ME | Credit Union | $250 to $500 million |
| 116 | Whitefish Credit Union | Chief Financial Officer/SVP | Kalispell | MT | Credit Union | $1 to $10 billion |
| 117 | Truity Credit Union | VP Marketing | Bartelsville | OK | Credit Union | $1 to $10 billion |
| 118 | ANB Bank | SVP/Senior Digital Officer | Colorado Springs | CO | Bank | $1 to $10 billion |
| 119 | Northeast Credit Union | VP Marketing | Portsmouth | NH | Credit Union | $1 to $10 billion |
| 120 | Schools Financial Credit Union | Chief Retail Officer/SVP | Sacramento | CA | Credit Union | $1 to $10 billion |
| 121 | Wescom Credit Union | SVP Member Services | Pasadena | CA | Credit Union | $1 to $10 billion |
| 122 | Alliant | VP Marketing & Digital Strategy | Chicago | IL | Credit Union | $1 to $10 billion |
| 123 | Kern Schools FCU | Chief Information Officer/SVP | Bakersfield | CA | Credit Union | $1 to $10 billion |
| 124 | Farmers & Merchants State Bank | SVP Marketing | Archbold | OH | Bank | $1 to $10 billion |
| 125 | Florence Bank | VP Marketing | Florence | MA | Bank | $1 to $10 billion |
| 126 | Merchants Bank | VP/Director of Marketing | Winona | MN | Bank | $1 to $10 billion |
| 127 | TDECU | Chief Retail Officer/SVP | Lake Jackson | TX | Credit Union | $1 to $10 billion |
| 128 | Hills Bank & Trust Company | SVP/Director of Retail Banking | Hills | IA | Bank | $1 to $10 billion |
| 129 | First United Bank & Trust | VP/Director of Marketing | Oakland | MD | Bank | $1 to $10 billion |
| 130 | Dedham Savings | SVP/Senior Marketing Officer | Dedham | MA | Bank | $1 to $10 billion |
| 131 | Associated Credit Union | VP Marketing | Peachtree Corners | GA | Credit Union | $1 to $10 billion |
| 132 | Alpine Bank | Regional President | Rifle | CO | Bank | $1 to $10 billion |
| 133 | GECU | Chief Operations Officer/SVP | El Paso | TX | Credit Union | $1 to $10 billion |
| 134 | Wings Financial Credit Union | VP Marketing | Apple Valley | MN | Credit Union | $1 to $10 billion |
| 135 | Chambers Bank | Chief Operating Officer | Rogers | AZ | Bank | $500 million to $1 billion |
| 136 | WaterStone Bank | SVP/Head of Retail Banking | Wauwatosa | WI | Bank | $1 to $10 billion |
| 137 | Independent Bank | SVP Marketing & Communications Director | Mckinney | TX | Bank | $1 to $10 billion |
| 138 | Tower Federal Credit Union | VP Marketing & Communications | Laurel | MD | Credit Union | $1 to $10 billion |
| 139 | Bank of Tennessee | VP Marketing | Johnson City | TN | Bank | $1 to $10 billion |
| 140 | National Coorperative Bank | SVP | Arlington | VA | Bank | $1 to $10 billion |
| 141 | LBS Financial Credit Union | SVP Marketing | Long Beach | CA | Credit Union | $1 to $10 billion |
| 142 | First Community Credit Union | SVP Marketing | Houston | TX | Credit Union | $1 to $10 billion |
| 143 | Connect First Credit Union | Chief Operating Officer | Calgary | AB | Credit Union | $1 to $10 billion |
| 144 | CenterState Bank | AVP/Marketing Specialist | Jacksonville | FL | Bank | $10 to $50 billion |
| 145 | Alpine Bank | Regional President | Avon | CO | Bank | $1 to $10 billion |
| 146 | Educators Credit Union | SVP Marketing | Mt. Pleasant | WI | Credit Union | $1 to $10 billion |
| 147 | CEFCU | VP Marketing | Peoria | IL | Credit Union | $1 to $10 billion |
| 148 | Wescom Credit Union | SVP Financial Services | Pasadena | CA | Credit Union | $1 to $10 billion |
| 149 | Community First Credit Union | SVP Member Experience | Jacksonville | FL | Credit Union | $1 to $10 billion |
| 150 | Kitsap Credit Union | Chief Information Officer/SVP | Bremerton | WA | Credit Union | $1 to $10 billion |
| 151 | First Community Credit Union | VP Marketing | Houston | TX | Credit Union | $1 to $10 billion |
| 152 | iQ Credit Union | SVP Marketing | Vancouver | WA | Credit Union | $1 to $10 billion |
| 153 | American Airlines Credit Union | SVP Marketing & Operations | Ft. Worth | TX | Credit Union | $1 to $10 billion |
| 154 | Farmers & Merchants Bank | SVP/Chief Marketing Officer | Stuttgart | AR | Bank | $1 to $10 billion |
| 155 | Affinity FCU | Chief Strategy Officer | Basking Ridge | NJ | Credit Union | $1 to $10 billion |
| 156 | Numerica Credit Union | Chief Information Officer | Spokane Valley | WA | Credit Union | $1 to $10 billion |
| 157 | FVSBank | Chief Marketing Officer | Fond du Lac | WI | Bank | $250 to $500 million |
| 158 | Merchants Bank of Indiana | VP Marketing & Communications | Carmel | IN | Bank | $1 to $10 billion |
| 159 | Banc of California | Director of Brand Marketing | Woodland Hills | CA | Bank | $10 to $50 billion |
| 160 | First National Bank Texas | VP/Director of Marketing | Killeen | TX | Bank | $1 to $10 billion |
| 161 | First Federal | SVP | Port Angeles | WA | Bank | $1 to $10 billion |
| 162 | Machias Savings Bank | VP Marketing & Community Impact | Machias | ME | Bank | $1 to $10 billion |
| 163 | Fox Communities Credit Union | VP Marketing | Appleton | WI | Credit Union | $1 to $10 billion |
| 164 | Citizens National Bank | SVP | Corsicana | TX | Bank | $1 to $10 billion |
| 165 | Fort Knox Federal | VP Marketing | Radcliff | KY | Credit Union | $1 to $10 billion |
| 166 | Northern Bank | VP Marketing | Woburn | MA | Bank | $1 to $10 billion |
| 167 | AgCarolina Farm Credit | SVP Marketing & Communications | Raleigh | NC | Bank | $1 to $10 billion |
| 168 | Community First Credit Union of Florida | Chief Information Officer | Jacksonville | FL | Credit Union | $1 to $10 billion |
| 169 | Dime Community Bank | SVP Strategic Marketing | Brooklyn | NY | Bank | $1 to $10 billion |
| 170 | Numerica Credit Union | Chief Lending Officer | Spokane Valley | WA | Credit Union | $1 to $10 billion |
| 171 | Bank Independent | VP Business Intelligence | Florence | AL | Bank | $1 to $10 billion |
| 172 | Equity Bank | SVP/Senior Director of Marketing | Kansas City | MO | Bank | $1 to $10 billion |
| 173 | Patelco Credit Union | VP Marketing | Pleasanton | CA | Credit Union | $1 to $10 billion |
| 174 | Alpine Bank | Regional President | Durango | CO | Bank | $1 to $10 billion |
| 175 | Rock Valley Credit Union | Chief Executive Officer | Loves Park | IL | Credit Union | $250 to $500 million |
| 176 | Beacon Credit Union | VP Marketing & Brand Strategy | Vernon Hills | IL | Credit Union | $1 to $10 billion |
| 177 | Lakeland Bank | VP/Marketing & Consumer Insights | Oak Ridge | NJ | Bank | $1 to $10 billion |
| 178 | Wescom Credit Union | SVP Technology & Delivery | Pasadena | CA | Credit Union | $1 to $10 billion |
| 179 | STCU | Chief Lending Officer | Liberty Lake | WA | Credit Union | $1 to $10 billion |
| 180 | Kern Schools FCU | SVP/Chief Marketing, Innovation & Advocacy Officer | Bakersfield | CA | Credit Union | $1 to $10 billion |
| 181 | Farm Credit of Florida | Chief Marketing Officer/SVP | West Palm Beach | FL | Bank | $250 to $500 million |
| 182 | Landmark Credit Union | VP Marketing | New Berlin | WI | Credit Union | $1 to $10 billion |
| 183 | National Cooperative Bank | SVP | Arlington | VA | Bank | $1 to $10 billion |
| 184 | Kinecta Federal Credit Union | Chief Administrative Officer | Manhattan Beach | CA | Credit Union | $1 to $10 billion |
| 185 | UNIFY Financial Credit Union | VP Marketing & Experience | Torrance | CA | Credit Union | $1 to $10 billion |
| 186 | First State Community Bank | VP/Marketing Director | Farmington | MO | Bank | $1 to $10 billion |
| 187 | Bankers Trust | SVP/Chief Marketing & Communication Officer | Des Moines | IA | Bank | $1 to $10 billion |
| 188 | Community Bank of the Chesapeake | VP/Director of Marketing | Waldorf | MD | Bank | $1 to $10 billion |
| 189 | Lake Michigan Credit Union | SVP Marketing | Grand Rapids | MI | Credit Union | $1 to $10 billion |
| 190 | 1st Security Bank | VP Marketing - Home Lending | Mountlake Terrace | WA | Bank | $1 to $10 billion |
| 191 | Community Bank | SVP/Director of Marketing | Flowood | MS | Bank | $1 to $10 billion |
| 192 | SC Telco FCU | Chief Executive Officer & President | Greenville | SC | Credit Union | $250 to $500 million |
| 193 | Wescom Credit Union | Chief Executive Officer | Pasadena | CA | Credit Union | $250 to $500 million |
| 194 | United Bankers' Bank | VP/Marketing Director | Bloomington | MN | Bank | $1 to $10 billion |
| 195 | Bangor Savings Bank | SVP/Director Marketing | Bangor | ME | Bank | $1 to $10 billion |
| 196 | Keesler Federal Credit Union | VP Marketing | Gulfport | MS | Credit Union | $1 to $10 billion |
| 197 | PCSB Bank | VP/Director of Marketing | Yorktown Heights | NY | Bank | $1 to $10 billion |
| 198 | Heritage Bank | SVP/Retail Sales Manager | olympia | WA | Bank | $1 to $10 billion |
| 199 | Elements Financial FCU | EVP Lending & Sales | Indianapolis | IN | Credit Union | $1 to $10 billion |
| 200 | Connect First Credit Union | VP Marketing & Community | Calgary | AB | Credit Union | $1 to $10 billion |
| 201 | Ulster Savings Bank | VP Marketing | Kingston | NY | Bank | $500 million to $1 billion |
| 202 | Peoples Bank | EVP | Munster | IN | Bank | $500 million to $1 billion |
| 203 | Bradesco Bank | Online Innovation Analyst | Cuba | Brazil | Bank | Over $50 billion |
| 204 | Grand Savings Bank | Chief Administrative Officer | Bentonville | AR | Bank | $250 to $500 million |
| 205 | First National Bank of Hutchinson | VP Marketing & Business Development | Hutchinson | KS | Bank | $500 million to $1 billion |
| 206 | Maps Credit Union | Chief Digital Officer | Jefferson | OR | Credit Union | $500 million to $1 billion |
| 207 | Marquette Savings Bank | SVP Marketing | Erie | PA | Bank | $500 million to $1 billion |
| 208 | Quail Creek Bank | Chief Information Officer/SVP | Oklahoma City | OK | Bank | $500 million to $1 billion |
| 209 | Quad City Bank & Trust | AVP Marketing & PR Manager | Davenport | IA | Bank | $1 to $10 billion |
| 210 | AmeriServ Financial | AVP/Digital Media Manager | Johnstown | PA | Bank | $1 to $10 billion |
| 211 | South Bay Credit Union | Chief Executive Officer & President | Redondo Beach | CA | Credit Union | Less than $250 million |
| 212 | Chambers Bank | VP/Director of Marketing & Communications | Rogers | AZ | Bank | $500 million to $1 billion |
| 213 | Arizona Central Credit Union | Chief Marketing Officer/VP | Phoenix | AZ | Credit Union | $500 million to $1 billion |
| 214 | Community Bank | AVP Marketing | Flowood | MS | Bank | $1 to $10 billion |
| 215 | Kierland Commons Banking Center | VP/Director of Marketing | Scottsdale | AZ | Bank | $250 to $500 million |
| 216 | Summit State Bank | VP/Marketing Director | Santa Rosa | CA | Bank | $500 million to $1 billion |
| 217 | OceanFirst Bank | VP | Ocean City | NJ | Bank | $1 to $10 billion |
| 218 | TCU Financial Group | Chief Executive Officer | Saskatoon | SK | Credit Union | $500 million to $1 billion |
| 219 | Texas Bank & Trust | VP/Manager of Treasury Services | Longview | TX | Bank | $1 to $10 billion |
| 220 | MVB Bank | VP Corporate Communications & Marketing | Bridgeport | WV | Bank | $1 to $10 billion |
| 221 | Cedar Rapids Bank & Trust | VP Retail Banking | Cedar Rapids | IA | Bank | $1 to $10 billion |
| 222 | First Federal Bank & Trust | Chief Operations Officer/HR Manager | Sheridan | WY | Bank | $250 to $500 million |
| 223 | Noble Credit Union | Chief Marketing Officer/SVP | Fresno | CA | Credit Union | $500 million to $1 billion |
| 224 | One Nevada Credit Union | Chief Marketing Officer/SVP | Las Vegas | NV | Credit Union | $500 million to $1 billion |
| 225 | Guaranty Bank & Trust | SVP Marketing & Sales | Belzoni | MO | Bank | $500 million to $1 billion |
| 226 | TBK Bank | AVP Marketing & Communication | Bettendorf | IA | Bank | $1 to $10 billion |
| 227 | Interior Savings Credit Union | VP Marketing & Communications | Kelowna | BC | Credit Union | $1 to $10 billion |
| 228 | Cambridge Savings Bank | VP/Marketing Manager | Beverly | MA | Bank | $1 to $10 billion |
| 229 | Lakeland Bank | VP/Assistant Marketing Director | Oak Ridge | NJ | Bank | $1 to $10 billion |
| 230 | First National Bank | VP Marketing | Sioux Falls | SD | Bank | $500 million to $1 billion |
| 231 | Old Missouri Bank | SVP Marketing | Springfield | MO | Bank | $250 to $500 million |
| 232 | Alpine Bank | AVP | Grand Avenue | CO | Bank | $1 to $10 billion |
| 233 | Lee Bank | SVP Retail & Marketing | Lee | MA | Bank | $250 to $500 million |
| 234 | Commerce Bank | Director of Marketing Strategies | Clayton | MO | Bank | $10 to $50 billion |
| 235 | Dean Bank | Chief Retail Officer/SVP | Franklin | MA | Bank | $250 to $500 million |
| 236 | Avadian Credit Union | Chief Experience & Innovation Officer | Hoover | AL | Credit Union | $500 million to $1 billion |
| 237 | Bristol County Savings Bank | VP Digital Strategy | Taunton | MA | Bank | $1 to $10 billion |
| 238 | Zeal Credit Union | Chief Marketing Officer | Livonia | MI | Credit Union | $500 million to $1 billion |
| 239 | Avadian Credit Union | Chief Experience & Innovation Officer | Hoover | AL | Credit Union | $500 million to $1 billion |
| 240 | Wildfire Credti Union | Chief Marketing Officer | Saginaw | MI | Credit Union | $500 million to $1 billion |
| 241 | Wood & Huston Bank | VP Marketing | Marshall | MO | Bank | $500 million to $1 billion |
| 242 | American National Bank | First VP/Marketing & Public Relations Director | Omaha | NE | Bank | $1 to $10 billion |
| 243 | Central Bancompany | Director of Marketing | Jefferson City | MO | Bank | $10 to $50 billion |
| 244 | Provident Bank | VP Marketing | Riverside | CA | Bank | $500 million to $1 billion |
| 245 | Renasant Corporation | Director of Marketing | Tupelo | MS | Bank | $10 to $50 billion |
| 246 | Sound Community Bank | Chief Operating Officer/EVP | Seattle | WA | Bank | $500 million to $1 billion |
| 247 | First Federal Bank of Kansas City | Chief Operating Officer | Kansas City | MO | Bank | $500 million to $1 billion |
| 248 | Sallie Mae Bank | Senior Marketing Manager | Newton | MA | Bank | $10 to $50 billion |
| 249 | Wood & Huston Bank | SVP/Manager Retail Banking | Marshall | MO | Bank | $500 million to $1 billion |
| 250 | NBT Bank | AVP Channel & Customer Engagement Manager | Norwich | NY | Bank | $1 to $10 billion |
| 251 | Marquette Bank | First VP | Orland Park | IL | Bank | $1 to $10 billion |
| 252 | Republic Bank & Trust | EVP | Norman | OK | Bank | $500 million to $1 billion |
| 253 | Charter Bank | Chief Information Officer | Eau Claire | WI | Bank | $500 million to $1 billion |
| 254 | Central 1 Credit Union | Research Manager | Vancouver | BC | Credit Union | $10 to $50 billion |
| 255 | Florence Bank | VP Retail Area Manager | Southampton | MA | Bank | $1 to $10 billion |
| 256 | F&M Bank | VP/Director of Marketing | Salisbury | NC | Bank | $500 million to $1 billion |
| 257 | National Coorperative Bank | VP | Hillsboro | OH | Bank | $1 to $10 billion |
| 258 | Bancolumbia | Product Owner | Medelin | Colombia | Bank | Over $50 billion |
| 259 | Community National Bank | VP/Marketing Director | Troy | VT | Bank | $500 million to $1 billion |
| 260 | Bancolumbia | eSpecialista | Medellin | Colombia | Bank | Over $50 billion |
| 261 | First National Bank of Omaha | Director of Content Marketing & Social Media Strategy | Omaha | NE | Bank | $10 to $50 billion |
| 262 | Ephrata National Bank | AVP/Marketing Brand Specialist | Ephrata | PA | Bank | $1 to $10 billion |
| 263 | Country Bank | First VP Retail Banking | Ware | MA | Bank | $1 to $10 billion |
| 264 | Alliance Bank | SVP/Director of Marketing | Sulphur Springs | TX | Bank | $500 million to $1 billion |
| 265 | Five Points Bank | VP Customer Service/Cash Management | Grand Island | NE | Bank | $1 to $10 billion |
| 266 | Grand Savings Bank | Chief Administrative Officer | Bentonville | AR | Bank | $250 to $500 million |
| 267 | Kish Bancorp | SVP/HR & Org. Development Director | State College | PA | Bank | $500 million to $1 billion |
| 268 | First Southern National Bank | SVP | Stanford | KY | Bank | $500 million to $1 billion |
| 269 | FNBC Bank | VP Marketing & PR | Ash Flat | AR | Bank | $250 to $500 million |
| 270 | ChoiceOne Bank | Chief Operating Officer | Sparta | MI | Bank | $500 million to $1 billion |
| 271 | Institution for Savings | VP Communications | Newburyport | MA | Bank | $1 to $10 billion |
| 272 | Santa Clara County FCU | Chief Experience Officer/SVP | San Jose | CA | Credit Union | $500 million to $1 billion |
| 273 | Passumpsic Bank | EVP/Senior Banking Officer | St Johnsbury | VT | Bank | $500 million to $1 billion |
| 274 | PrimeWay Federal Credit Union | Chief Marketing Officer | Houston | TX | Credit Union | $500 million to $1 billion |
| 275 | Liberty Bank | First VP/Marketing Comms & Social Media Manager | Middletown | CT | Bank | $1 to $10 billion |
| 276 | Chesapeake Bank | EVP Head of Retail | Gloucester | VA | Bank | $500 million to $1 billion |
| 277 | Sound Community Bank | VP/Marketing Director | Seattle | WA | Bank | $500 million to $1 billion |
| 278 | Monona Bank | SVP Consumer Banking | Monona | WI | Bank | $500 million to $1 billion |
| 279 | Dean Bank | SVP Marketing & Communications Officer | Franklin | MA | Bank | $250 to $500 million |
| 280 | The State Bank | SVP | Fenton | MI | Bank | $500 million to $1 billion |
| 281 | Dime Community Bank | VP Digital | Brooklyn | NY | Bank | $1 to $10 billion |
| 282 | F&M Bank | SVP Market Research | Clarksville | TN | Bank | $1 to $10 billion |
| 283 | Education Credit Union | Chief Executive Officer | Kitchener | ON | Credit Union | $250 to $500 million |
| 284 | Concentra Bank | EVP Governance, Communications & Marketing | Saskatoon | SK | Bank | $1 to $10 billion |
| 285 | Banco Cooperativo Sicredi | Director of Administration | Porto Alegre | Brazil | Bank | Over $50 billion |
| 286 | Banc of California | Senior Director Brand & Digital Marketing | Santa Ana | CA | Bank | $10 to $50 billion |
| 287 | Bar Harbor Bank & Trust | VP Brand Manager | Ellsworth | ME | Bank | $1 to $10 billion |
| 288 | Providence Bank | SVP/Marketing Director | Jefferson City | MO | Bank | $500 million to $1 billion |
| 289 | Bangor Savings Bank | VP Marketing Manager | Bangor | ME | Bank | $1 to $10 billion |
| 290 | Norwood Bank | SVP Retail & Marketing | Norwood | MA | Bank | $500 million to $1 billion |
| 291 | Seven Seventeen Credit Union | SVP Marketing | Warren | AL | Credit Union | $1 to $10 billion |
| 292 | TAB Bank | SVP | Ogden | UT | Bank | $500 million to $1 billion |
| 293 | SpiritBank | EVP, Marketing | Tulsa | OK | Bank | $500 million to $1 billion |
| 294 | nbkc bank | Chief Deposit Officer | Kansas City | MO | Bank | $500 million to $1 billion |
| 295 | The Bank of Elk River | Chief Operating Officer | Elk River | MN | Bank | $250 to $500 million |
| 296 | Ardent Credit Union | Chief Marketing Officer | Philadelphia | PA | Credit Union | $500 million to $1 billion |
| 297 | Wildfire Credit Union | Chief Digital Officer | Saginaw | MI | Credit Union | $500 million to $1 billion |
| 298 | RCB Bank | AVP/Marketing Director | Claremore | OH | Bank | $1 to $10 billion |
| 299 | The State Bank | SVP Retail Banking | Fenton | MI | Bank | $500 million to $1 billion |
| 300 | Hills Bank & Trust Company | First VP/Marketing Director | Hills | IA | Bank | $1 to $10 billion |
| 301 | AmeriCU Cedit Union | VP Member Relations & Marketing | Rome | NY | Credit Union | $1 to $10 billion |
| 302 | MidSouth Bank | Marketing Director | Lafayette | LA | Bank | $1 to $10 billion |
| 303 | Bank Independent | Director of Marketing | Florence | AL | Bank | $1 to $10 billion |
| 304 | Community 1st Credit Union | Chief Executive Officer & President | DuPont | WA | Credit Union | Less than $250 million |
| 305 | Zeal Credit Union | EVP | Livonia | MI | Credit Union | $500 million to $1 billion |
| 306 | Hancock Whitney | Director of Retail Sales & Segmentation | Gulfport | MS | Bank | $10 to $50 billion |
| 307 | First National Bank of Omaha | Senior Associate - Local Marketing | Overland Park | KS | Bank | $10 to $50 billion |
| 308 | CommunityBank of Texas | Marketing Director | Houston | TX | Bank | $1 to $10 billion |
| 309 | Wescom Credit Union | SVP Lending | Pasadena | CA | Credit Union | $1 to $10 billion |
| 310 | Jax FCU | Chief Marketing Officer/VP Marketing | Jacksonville | FL | Credit Union | $250 to $500 million |
| 311 | Electro Savings Credit Union | Chief Executive Officer & President | St. Louis | MO | Credit Union | Less than $250 million |
| 312 | BECU | Senior Member Loyalty Manager | Tukwila | WA | Credit Union | $10 to $50 billion |
| 313 | Business First Bank | Marketing Director | Baton Rouge | LA | Bank | $1 to $10 billion |
| 314 | Chaffey FCU | Chief Executive Officer | Upland | CA | Credit Union | Less than $250 million |
| 315 | Fairwinds Credit Union | VP Digital Marketing | Orlando | FL | Credit Union | $1 to $10 billion |
| 316 | BECU | Senior Manager - Business Development | Tukwila | WA | Credit Union | $10 to $50 billion |
| 317 | Champlain National Bank | VP/Director of Marketing | Willsboro | NY | Bank | $250 to $500 million |
| 318 | First Community Bank | VP/Marketing Officer | Corpus Christi | TX | Bank | $250 to $500 million |
| 319 | Silver State Schools CU | Chief Operations Officer/SVP | Las Vegas | NV | Credit Union | $500 million to $1 billion |
| 320 | Leaders Credit Union | Chief Experience Officer | Jackson | TN | Credit Union | $250 to $500 million |
| 321 | Las Colinas FCU | Chief Executive Officer | Irving | TX | Credit Union | Less than $250 million |
| 322 | WSECU | VP Digital Delivery & Contact Center | Olympia | WA | Credit Union | $1 to $10 billion |
| 323 | Anderson Brothers Bank | VP/Marketing Director & CRA Officer | Mullins | SC | Bank | $500 million to $1 billion |
| 324 | AgFirst Farm Credit Bank | Marketing Strategy Manager | Columbia | SC | Bank | $10 to $50 billion |
| 325 | TAB Bank | VP Analytics & Capital Markets | Ogden | UT | Bank | $500 million to $1 billion |
| 326 | Wescom Credit Union | SVP Administration | Pasadena | CA | Credit Union | $1 to $10 billion |
| 327 | Chesapeake Bank | VP/Regional Manager | Richmond | VA | Bank | $500 million to $1 billion |
| 328 | First Financial Credit Union | Chief Lending Officer | Albuquerque | NM | Credit Union | $500 million to $1 billion |
| 329 | Peoples Bank | VP/Marketing Manager | Munster | IN | Bank | $500 million to $1 billion |
| 330 | Provincial Credit Union | Chief Executive Officer | Charlottetown | PE | Credit Union | $250 to $500 million |
| 331 | Bank of Tennessee | Marketing Director | Johnson City | TN | Bank | $1 to $10 billion |
| 332 | Caro FCU | Chief Executive Officer & President | Columbia | SC | Credit Union | Less than $250 million |
| 333 | Elements Financial FCU | VP Sales | Indianapolis | IN | Credit Union | $1 to $10 billion |
| 334 | Fortera Credit Union | Chief Operating Officer | Clarksville | TN | Credit Union | $500 million to $1 billion |
| 335 | CapEd Credit Union | SVP Marketing & Business Development | Meridian | ID | Credit Union | $500 million to $1 billion |
| 336 | AgFirst Farm Credit Bank | Marketing Strategy Manager | Columbia | SC | Bank | $10 to $50 billion |
| 337 | ChoiceOne Bank | VP Retail Banking | Sparta | MI | Bank | $500 million to $1 billion |
| 338 | Kish Bancorp | VP Market Research & Analytics Manager | State College | PA | Bank | $500 million to $1 billion |
| 339 | City National Bank | MSVP/Director of Marketing & Communication | Miami | FL | Bank | $10 to $50 billion |
| 340 | First National Bank of Omaha | Senior Associate - Marketing Strategy | Omaha | NE | Bank | $10 to $50 billion |
| 341 | Chespeake Bank | VP Business Development | Gloucester | VA | Bank | $500 million to $1 billion |
| 342 | Midland States Bank | Senior Marketing Manager | Effingham | IL | Bank | $1 to $10 billion |
| 343 | Fidelity Bank | VP Digital Banking | Leominster | MA | Bank | $500 million to $1 billion |
| 344 | Wood & Huston Bank | VP | Marshall | MO | Bank | $500 million to $1 billion |
| 345 | BECU | Digital Marketing Specialist | Tukwila | WA | Credit Union | $10 to $50 billion |
| 346 | MSB | VP | Erie | PA | Bank | $500 million to $1 billion |
| 347 | Deere Employees Credit Union | Chief Information Technology Officer | Moline | IL | Credit Union | $500 million to $1 billion |
| 348 | Statewide FCU | Chief Executive Officer | Flowood | MS | Credit Union | Less than $250 million |
| 349 | Marlin Capital Solutions | Director of Brand & Marketing Communications | Mt. Laurel | NJ | Bank | $1 to $10 billion |
| 350 | Wescom Credit Union | Board Member | Pasadena | CA | Credit Union | $1 to $10 billion |
| 351 | B2B Bank | AVP | Toronto | ON | Bank | $1 to $10 billion |
| 352 | Frederick County Bank | SVP Retail Lending Group | Frederick | MD | Bank | $250 to $500 million |
| 353 | First National Bank of Omaha | Senior Associate - Retail Marketing | Omaha | NE | Bank | $10 to $50 billion |
| 354 | Cashco Financial | Chief Operating Officer | Edmonton | AB | Bank | Less than $250 million |
| 355 | Arizona Federal Credit Union | VP Member Experience | Chicago | IL | Credit Union | $1 to $10 billion |
| 356 | Wescom Credit Union | Board Member | Pasadena | CA | Credit Union | $1 to $10 billion |
| 357 | Pyramid FCU | Chief Executive Officer | Tucson | AR | Credit Union | Less than $250 million |
| 358 | First Option Bank | VP/Branch Manager | Paola | KS | Bank | $250 to $500 million |
| 359 | Bank of Idaho | VP Marketing & Strategy | Idaho Falls | ID | Bank | $250 to $500 million |
| 360 | Gather Federal Credit Union | EVP | Lihue | HI | Credit Union | $500 million to $1 billion |
| 361 | Mission Federal Credit Union | VP Marketing Operations | San Diego | CA | Credit Union | $1 to $10 billion |
| 362 | TCM Bank | VP Marketing | TAMPA | FL | Bank | $250 to $500 million |
| 363 | Columbia Credit Union | VP Deposit Products | Vancouver | WA | Credit Union | $1 to $10 billion |
| 364 | Mabrey Bank | Director of Marketing | Bixby | OK | Bank | $1 to $10 billion |
| 365 | Bank of Oklahoma | VP Marketing | Oklahoma City | OK | Bank | $250 to $500 million |
| 366 | Bossier Federal Credit Union | Chief Executive Officer | Bossier City | LA | Credit Union | Less than $250 million |
| 367 | Direct Federal Credit Union | Chief Information Officer/SVP | Needham | MA | Credit Union | $500 million to $1 billion |
| 368 | Farm Credit of the Virginias | Director of Marketing | Romnye | WV | Bank | $1 to $10 billion |
| 369 | First State Bank | AVP/Marketing Manager | Key West | FL | Bank | $500 million to $1 billion |
| 370 | MidAtlantic Farm Credit | Director of Communications & Creative Services | Westminster | MD | Bank | $1 to $10 billion |
| 371 | SECUI | SVP Branch & Member Experience | Linthicum | MD | Credit Union | $1 to $10 billion |
| 372 | B2B Bank | AVP | Toronto | ON | Bank | $1 to $10 billion |
| 373 | People's Bank | VP Sales | Medford | OR | Bank | $250 to $500 million |
| 374 | Melrose Bank | SVP | Melrose | MA | Bank | $250 to $500 million |
| 375 | U.S. Eagle FCU | Chief Operations Officer | Albuquerque | NM | Credit Union | $500 million to $1 billion |
| 376 | Local Government FCU | VP Marketing Strategy | Raleigh | NC | Credit Union | $1 to $10 billion |
| 377 | Academy Bank | Director of Marketing | Kansas City | MO | Bank | $1 to $10 billion |
| 378 | PARDA Federal Credit Union | Chief Executive Officer | Auburn Hills | MI | Credit Union | Less than $250 million |
| 379 | FTFCU | Director Digital Products | Denver | CO | Credit Union | $10 to $50 billion |
| 380 | Western States Bank | VP eBanking | Gering | NE | Bank | $500 million to $1 billion |
| 381 | Fox Communities Credit Union | Board Director | Appletong | WI | Credit Union | $1 to $10 billion |
| 382 | Ingersoll-Rand FCU | Chief Executive Officer | Athens | PA | Credit Union | Less than $250 million |
| 383 | WSECU | VP Retail Operations | Olympia | WA | Credit Union | $1 to $10 billion |
| 384 | BECU | Email Marketing Specialist | Tukwila | WA | Credit Union | $10 to $50 billion |
| 385 | Santa Clara County FCU | Chief Information Officer/SVP | San Jose | CA | Credit Union | $500 million to $1 billion |
| 386 | Sno Falls Credit Union | Chief Executive Officer & President | Snoqualmie | WA | Credit Union | Less than $250 million |
| 387 | Passumpsic Bank | VP/Marketing Manager | Saint Johnsbury | VT | Bank | $500 million to $1 billion |
| 388 | Bethpage Federal Credit Union | VP Brand Strategy | Behtpage | NY | Credit Union | $1 to $10 billion |
| 389 | B2B Bank | AVP/Product Development & Management | Toronto | ON | Bank | $1 to $10 billion |
| 390 | Monterey Credit Union | Chief Executive Officer | Monterey | CA | Credit Union | Less than $250 million |
| 391 | First United Bank | Marketing Director | Lubbock | TX | Bank | $1 to $10 billion |
| 392 | Ariza Credit Union | Chief Executive Officer | St. David's | Grenada | Credit Union | Less than $250 million |
| 393 | Central Bank | Marketing Director | Pleasant Grove | UT | Bank | $1 to $10 billion |
| 394 | RBFCU | SVP Branch Operations | Universal City | TX | Credit Union | $1 to $10 billion |
| 395 | Forcht Bank | Director of Marketing | Corbin | KY | Bank | $1 to $10 billion |
| 396 | Affinity Plus FCU | VP Data Science | St. Paul | MN | Credit Union | $1 to $10 billion |
| 397 | Great Western Bank | Head of Marketing | Sioux Falls | SD | Bank | $10 to $50 billion |
| 398 | RBC Bank | VP Marketing Communications | Raleigh | NC | Bank | $250 to $500 million |
| 399 | Smart Financial Credit Union | Chief Financial Officer | Houston | TX | Credit Union | $500 million to $1 billion |
| 400 | Alpine Bank | Director of Marketing | Glenwood Springs | CO | Bank | $1 to $10 billion |
| 401 | First New York FCU | Chief Information Officer | Albany | NY | Credit Union | $250 to $500 million |
| 402 | Sunflower Bank | Senior Marketing Manager | Leawood | KS | Bank | $1 to $10 billion |
| 403 | Five Points Bank | Assistant Marketing Director | Grand Island | NE | Bank | $1 to $10 billion |
| 404 | UNCLE Credit Union | VP Marketing | Livermore | CA | Credit Union | $250 to $500 million |
| 405 | Arbor Financial Credit Union | VP Marketing | Kalamazoo | MI | Credit Union | $500 million to $1 billion |
| 406 | Mobiloil Credit Union | VP Marketing | Beaumont | TX | Credit Union | $500 million to $1 billion |
| 407 | Mechanics Bank | Area Manager | Roseville | CA | Bank | $1 to $10 billion |
| 408 | Spirit Bank | Marketing Director | Tulsa | OK | Bank | $500 million to $1 billion |
| 409 | West Community Credit Union | VP Marketing | O'Fallon | MO | Credit Union | $250 to $500 million |
| 410 | Mercantile Bank of Michigan | Marketing Manager | Grand Rapids | MI | Bank | $1 to $10 billion |
| 411 | Arbor Financial Credit Union | VP Commercial | Kalamazoo | MI | Credit Union | $500 million to $1 billion |
| 412 | Summit Credit Union | AVP Internet Services | Madison | WI | Credit Union | $1 to $10 billion |
| 413 | Minnwest Bank | Director of Digital Banking | Montevideo | MN | Bank | $1 to $10 billion |
| 414 | Bank of the Sierra | Branch Banking Administrator | San Luis Obispo | CA | Bank | $1 to $10 billion |
| 415 | Deere Employees Credit Union | VP Digital Strategy | Moline | IL | Credit Union | $500 million to $1 billion |
| 416 | Machias Savings Bank | Omnichannel Experience Manager | Portland | ME | Bank | $1 to $10 billion |
| 417 | Arbor Financial Credit Union | VP Loan Services | Kalamazoo | MI | Credit Union | $500 million to $1 billion |
| 418 | Chesapeake Bank | AVP/Project Manager | Kilmarnock | VA | Bank | $500 million to $1 billion |
| 419 | USE Credit Union | VP Lending | San Diego | CA | Credit Union | $500 million to $1 billion |
| 420 | Via Credit Union | VP Marketing | Marion | IN | Credit Union | $250 to $500 million |
| 421 | FreeStar Financial Credit Union | VP Marketing | Mt. Clemens | MI | Credit Union | $250 to $500 million |
| 422 | First Bank of Berne | Marketing Director | Berne | IN | Bank | $500 million to $1 billion |
| 423 | FirstBank | Public Relations | Lakewood | CO | Bank | $1 to $10 billion |
| 424 | Collins Community Credit Union | Marketing Director | Cedar Rapids | IA | Credit Union | $1 to $10 billion |
| 425 | Wood & Huston Bank | AVP Retail Banking Manager | Marshall | MO | Bank | $500 million to $1 billion |
| 426 | Cashco Financial | VP Marketing & Communications | Edmonton | AB | Bank | Less than $250 million |
| 427 | Valley First CU | VP Marketing | Modesto | CA | Credit Union | $500 million to $1 billion |
| 428 | Meridian Credit Union | Director - Acquisition | St Catharines | ON | Credit Union | $10 to $50 billion |
| 429 | Ulster Savings Bank | First VP Branch Administration | Kingston | NY | Bank | $500 million to $1 billion |
| 430 | First Citizens Bank | Marketing Analyst & Social Media Administrator | Mason City | IA | Bank | $1 to $10 billion |
| 431 | First State Community Bank | Lifecycle Marketing Manager | Farmington | MO | Bank | $1 to $10 billion |
| 432 | University of Hawaii FCU | VP Marketing | Honolulu | HI | Credit Union | $500 million to $1 billion |
| 433 | Success Bank | VP Marketing | Bloomfield | IA | Bank | Less than $250 million |
| 434 | UNIFY FInancial Credit Union | AVP Marketing | Torrance | CA | Credit Union | $1 to $10 billion |
| 435 | Opportunity Bank of Montana | Community Banking Development Officer | Missoula | MT | Bank | $1 to $10 billion |
| 436 | Mazuma Credit Union | VP Technology | Overland Park | KS | Credit Union | $500 million to $1 billion |
| 437 | Community Choice | Chief Financial Officer | Johnston | IA | Credit Union | $250 to $500 million |
| 438 | MidAtlantic Farm Credit | Marketing Specialist | Westminster | MD | Bank | $1 to $10 billion |
| 439 | Partner Coloado | VP Marketing & Business Development | Arvada | CO | Credit Union | $250 to $500 million |
| 440 | Smart Financial Credit Union | SVP Member Engagement | Houston | TX | Credit Union | $500 million to $1 billion |
| 441 | Performance Bankers | Marketing Director | Rapid City | SD | Bank | $500 million to $1 billion |
| 442 | Carolinas Telco FCU | VP Marketing & Business Development | Charlotte | NC | Credit Union | $250 to $500 million |
| 443 | Mainstreet CU | EVP Advice & Member Experience | Chatham | ON | Credit Union | $500 million to $1 billion |
| 444 | TransFund | Marketing Manager | Oklahoma City | OK | Bank | $1 to $10 billion |
| 445 | American National Bank | Marketing Specialist | Omaha | NE | Bank | $1 to $10 billion |
| 446 | Arbor Financial Credit Union | VP Operations | Kalamazoo | MI | Credit Union | $500 million to $1 billion |
| 447 | First Southern National Bank | Marketing & Public Relations Director | Stanford | KY | Bank | $500 million to $1 billion |
| 448 | CNB Bank & Trust | Director of Marketing | Alton | IL | Bank | $500 million to $1 billion |
| 449 | Midstates Bank | VP | Harlan | IA | Bank | $250 to $500 million |
| 450 | CB&S Bank | Marketing Manager | Muscle Shoals | AL | Bank | $1 to $10 billion |
| 451 | Hills Bank & Trust Company | Marketing Officer - Digital Content Manager | Hills | IA | Bank | $1 to $10 billion |
| 452 | UMe Credit Union | Chief Marketing Officer/VP Marketing | Burbank | CA | Credit Union | Less than $250 million |
| 453 | Redwood Capital Bank | VP/Executive Assistant | Eureka | CA | Bank | $250 to $500 million |
| 454 | Manufacturers Bank | Marketing Manager | Los Angeles | CA | Bank | $1 to $10 billion |
| 455 | 1st Nor Cal Credit Union | VP Marketing | Martinez | CA | Credit Union | $500 million to $1 billion |
| 456 | Mazuma Credit Union | VP Growth & Brand | Overland Park | KS | Credit Union | $500 million to $1 billion |
| 457 | TopLine Federal Credit Union | SVP Marketing & Communications | Maple Grove | MN | Credit Union | $250 to $500 million |
| 458 | Gulf Coast Educators FCU | SVP | Pasadena | TX | Credit Union | $500 million to $1 billion |
| 459 | Marine Credit Union | SVP Marketing | La Crosse | WI | Credit Union | $500 million to $1 billion |
| 460 | Merrimack Valley Credit Union | VP Marketing | Lawrence | MA | Credit Union | $500 million to $1 billion |
| 461 | Philadelphia FCU | VP Marketing | Philadelphia | PA | Credit Union | $500 million to $1 billion |
| 462 | Proponent Federal Credit Union | VP Marketing | Nutley | NJ | Credit Union | $250 to $500 million |
| 463 | Freedom First Credit Union | VP Marketing | Roanoke | VA | Credit Union | $500 million to $1 billion |
| 464 | Dart Bank | Marketing Director | Mason | MI | Bank | $250 to $500 million |
| 465 | CB&S Bank | Digital Marketing Coordinator | Muscle Shoals | AL | Bank | $1 to $10 billion |
| 466 | OceanFirst Bank | Customer Experience Officer | Red Bank | NJ | Bank | $1 to $10 billion |
| 467 | City & County Credit Union | VP Marketing | Maplewood | MN | Credit Union | $500 million to $1 billion |
| 468 | Arbor Financial Credit Union | VP Finance | Kalamazoo | MI | Credit Union | $500 million to $1 billion |
| 469 | Equity Bank | Marketing Manager | Kansas City | MO | Bank | $1 to $10 billion |
| 470 | Hanscom Federal Credit Union | AVP Marketing & Communications | Hanscom AFB | MA | Credit Union | $1 to $10 billion |
| 471 | City Credit Union | Chief Operating Officer | Dallas | TX | Credit Union | $250 to $500 million |
| 472 | Community 1st Credit Union | VP Marketing | Ottumwa | IA | Credit Union | $500 million to $1 billion |
| 473 | First Tech FCU | VP | Hillsboro | OR | Credit Union | $1 to $10 billion |
| 474 | Kirtland Federal Credit Union | SVP Marketing | Albuquerque | NM | Credit Union | $500 million to $1 billion |
| 475 | First National Bank in Staunton | Director of Marketing | Staunton | IL | Bank | $500 million to $1 billion |
| 476 | Chesapeake Bank | AVP/Digital Banking Team Manager | Williamsburg | VA | Bank | $500 million to $1 billion |
| 477 | SpiritBank | AVP/Digital Services Manager | Tulsa | OK | Bank | $500 million to $1 billion |
| 478 | Redwood Capital Bank | AVP/Marketing Director | Eureka | CA | Bank | $250 to $500 million |
| 479 | Community Bank & Trust | Marketing Specialist | Waterloo | IA | Bank | $1 to $10 billion |
| 480 | Quorum fcu | VP Marketing | Purchase | NH | Credit Union | $500 million to $1 billion |
| 481 | Centris Federal Credit Union | SVP Marketing | Omaha | NE | Credit Union | $500 million to $1 billion |
| 482 | Vermont Federal Credit Union | VP Marketing | Burlington | VT | Credit Union | $500 million to $1 billion |
| 483 | Regent Bank | AVP/Marketing Director | Tulsa | OK | Bank | $500 million to $1 billion |
| 484 | Bankers Trust | Director Marketing | Des Moines | IA | Bank | $1 to $10 billion |
| 485 | Estonian Credit Union | Chief Executive Officer & President | Toronto | ON | Credit Union | Less than $250 million |
| 486 | Community Bank | Marketing Officer | Flowood | MS | Bank | $1 to $10 billion |
| 487 | 5Star Bank | VP/Director of Marketing | Westminster | CO | Bank | Less than $250 million |
| 488 | Provident Bank | Director Deposit Services | Iselin | NJ | Bank | $1 to $10 billion |
| 489 | Arbor Federal Credit Union | VP Mortgage Lending | Kalamazoo | MI | Credit Union | $500 million to $1 billion |
| 490 | HawaiiUSA FCU | AVP Digital Marketing | Honolulu | HI | Credit Union | $1 to $10 billion |
| 491 | American National Bank | Senior Marketing & Communications Specialist | Omaha | NE | Bank | $1 to $10 billion |
| 492 | First Bank Financial Centre | Marketing Manager | Oconomowoc | WI | Bank | $1 to $10 billion |
| 493 | First Federal Bank | Marketing Director | Twin Falls | ID | Bank | $500 million to $1 billion |
| 494 | BrightStar CU | VP Marketing | Sunrise | FL | Credit Union | $250 to $500 million |
| 495 | Los Alamos National Bank | Marketing & Communications Director | Santa Fe | NM | Bank | $1 to $10 billion |
| 496 | Catholic Federal Credit Union | VP Marketing | Saginaw | MI | Credit Union | $250 to $500 million |
| 497 | Webster Five | AVP/Marketing Manager | Auburn | MA | Bank | $500 million to $1 billion |
| 498 | Home Bank | Retail Manager | Baton Rouge | LA | Bank | $1 to $10 billion |
| 499 | Twinstar Credit Union | AVP Channel Services | Dupont | WA | Credit Union | $1 to $10 billion |
| 500 | HealthCare Assoc. Credit Union | SVP Strategic Initiatives | Naperville | IL | Credit Union | $250 to $500 million |
| Rank | Company | Title | City | State | Type | Tier |