Sponsor and
Exhibitor Info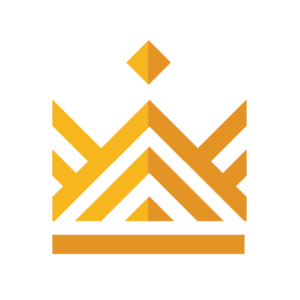 Reach 3,000+ senior-level decision-makers from more than 900+ institutions with over $10 trillion in combined assets.
There is no better way to generate more leads and close more deals than by sponsoring The Financial Brand Forum — the world's most elite conference on marketing, CX, data analytics, and digital growth strategies in banking.
0
+
Banking Industry Attendees
0
%
Attendees Who Are VP-Level or Higher
$
0
Trillion in Assets Represented
$
0
Billion in Marketing Budgets
The Financial Brand Forum is built for retail executives working in the North American banking industry. Over 3,000 banking executives are expected to attend the Forum 2024, representing more than $10.2 trillion in combined assets from 900+ different financial institutions.
One out of every 12 retail banking providers in the U.S. will attend the Forum 2024.
Half of the largest institutions in America (those with over $1 billion in assets) attend the conference.
One in every five attendees are C-level.
Two-thirds of attendees are VP-level or higher.
The most common titles attendees hold include CEO, CMO, COO, CXO, EVP, VP, SVP and AVP.
Because of the way The Financial Brand restricts the number of vendors who attend, there are roughly 20 attendees from a financial institution for every one exhibitor — about the highest attendee-to-exhibitor ratio you'll find anywhere in the banking industry. This ensures that you'll be talking to the key prospects you need to reach.
Attendees divide evenly between banks and credit unions, with an average asset size of $20 billion and a median of $1.5 billion. There are only around 100 banks in the U.S. with more than $15 billion in assets, and half of them attend The Financial Brand Forum.
The top 30 attending institutions by asset size represent $8.4 trillion in combined assets — an average of $280 billion each. 90% of attendees are from the U.S., and 5% come from Canada.
Attendees hail from the biggest, most prestigious and respected banks in the world, including Bank of America, Wells Fargo, USAA, Capital One, Charles Schwab, TD Bank, Ally Financial, Navy Federal Credit Union, U.S. Bank, KeyBank, BECU, PNC, SunTrust, First Tech FCU, Regions, RBC, Umpqua Bank, FirstBank, BMO, Bank of the West, Zions, CIBC, Coast Capital Savings, Associated Bank, IBERIABANK, UMB, Arvest Bank, and many more!
Please note: Space in the exhibit hall is extremely limited, and we will sell out. Secure your booth space now, before it's too late!
If you'd like to learn more about participating in The Financial Brand Forum as a sponsor or exhibitor, please fill out the form below.