She is one of the most successful businesswomen in the world, and an investor who co-hosts the hit show "Shark Tank."
Barbara Corcoran Uncensored: Leadership Lessons from the Shark Tank
Barbara Corcoran is a personality like none other. She is an entrepreneur, author, motivational speaker, and reality TV star on ABC's Emmy award winning show "Shark Tank."
But her life now as a self-made millionaire is a far cry from her humble roots. And her journey to success and celebrity stardom hasn't been easy.
She was born in 1949 in the blue-collar borough of Edgewater, New Jersey, a small factory town on the banks of the Hudson River. Her father struggled to hold down various jobs while her mother was busy raising the children — all ten of them. Barbara and her brothers and sisters all shared one room in the Corcoran's tiny two bedroom home.
Growing up, no one thought Corcoran was very smart. And with all the savvy and business sophistication Corcoran displays as an investor on "Shark Tank" today, you'd never guess she was a D-student in school. But it turns out she had dyslexia, a condition she didn't even realize she had until 2002, when her son Tom was also diagnosed with it in the second grade.
"My whole life I've been insecure about looking not smart," Corcoran confesses. "So I feel like everything I do is a constant attempt to prove to whoever's around me that I can measure up."
Corcoran says her hardships with dyslexia still drive her to this day.
"I over-prepare for everything. I'm too scared I'll get there and people will think I'm stupid."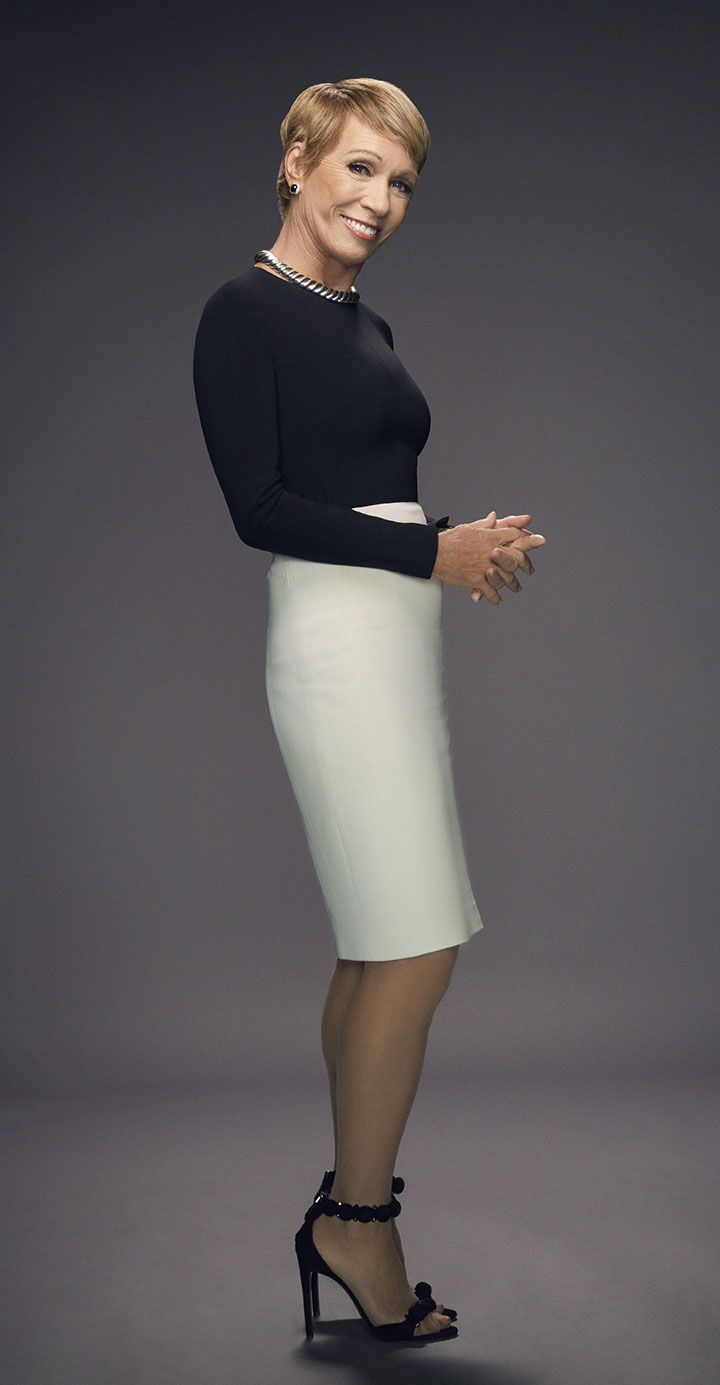 1. There are no excuses, so just suck it up.
Despite her nagging insecurities, Corcoran can't stomach self-pity and dismisses those who feel somehow deprived of opportunity.
"You don't need an MBA," she says. "You just need street smarts and grit."
She scoffs at the notion that dyslexia is a "disability." In fact, she sees her struggles as an advantage — something that helped shape her character as a businesswoman with moxie.
"Your worst weakness can become your greatest single strength," she says with the same kind of sage wisdom one might find in Sun Tzu's Art of War.
Corcoran's experience leaves her with no patience for those who feel sorry for themselves.
"The minute I make a deal with someone on 'Shark Tank', I put a photo of them in a matted frame on my wall. They look beautiful — like my kids," she said in an interview with the NY Times. "But the minute I hear them sounding like a victim on the phone, I hang up, walk over to the wall and I flip their picture upside-down. They'll never succeed. Victims don't succeed."
Indeed, Barbara wouldn't be where she is today if she had the stereotypical victim's mentality.
In 1973, she borrowed $1,000 from a boyfriend to start The Corcoran Group, a real estate brokerage in New York. Within two years Corcoran's company had 14 employees and a half million dollars in sales. But soon thereafter, her boyfriend and business partner announced he was dumping Barbara so he could marry her secretary instead.
On the way out he told Corcoran, "You'll never succeed without me."
2. True innovators will fail… often.
While such soul-crushing events often suck the entrepreneurial spirit out of people, in Barbara Corcoran's world, they are a source of power and motivation. She firmly believes that success and failure are inseparably linked.
"The difference between successful people and others is how long they spend time feeling sorry for themselves," Corcoran says. "When they take a hit, they don't take long to get back up."
With a fierce sense of self-determination and raw gut instinct, Barbara was able to build her business into one of the biggest and most powerful real estate firms in the world. A few years after the painful breakup, The Corcoran Group had more sales than anyone else in New York City. In 2001, she proved her ex was dead wrong when she sold the firm for $66 million.
"My biggest successes in life have all happened on the heels of failure," recalls Corcoran, who frequently points out that she worked 22 different jobs before ultimately finding success at The Corcoran Group.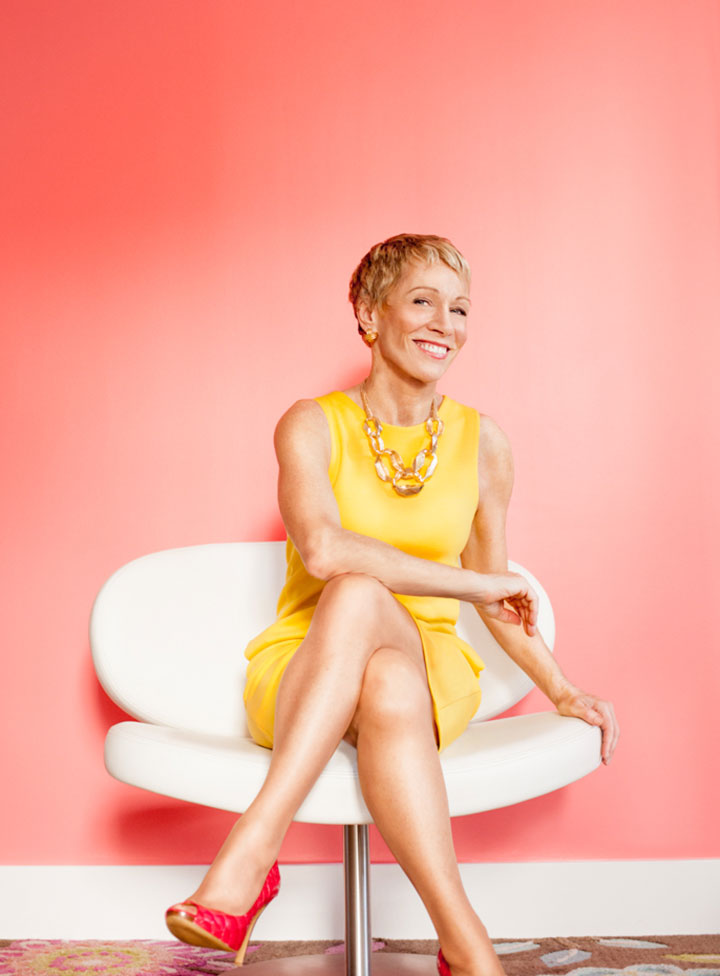 3. Attitude or experience? Expanders or containers?
When it comes to corporate culture, Corcoran emphasizes attitude over experience. She looks for business partners and employees that share her kind of resilience. For instance, when she evaluates deals on "Shark Tank" or interviews potential employees, she wants to work with people who have overcome obstacles in the past — those who see failure as a challenge to succeed, not an endpoint.
"Unhappy people don't accomplish a lot," she cautions.
Such insights have helped turn Corcoran into a gifted manager with tremendous HR skills. Using her highly-tuned powers of perception, she can quickly tell what kind of person someone is: an "expander", a "container", or a complainer.
"Leaders comes in two flavors: expanders and containers," she explains. "Expanders" are growth-focused and sales-oriented extroverts, while "containers" are fastidious organizers. "The best leadership teams have a mix of both."
And then there are complainers…
"Complainers are like thieves," she says. "One negative person will take the energy out of 15 great people."
"That's why I love firing complainers," she says, with a twinge of diabolical relish.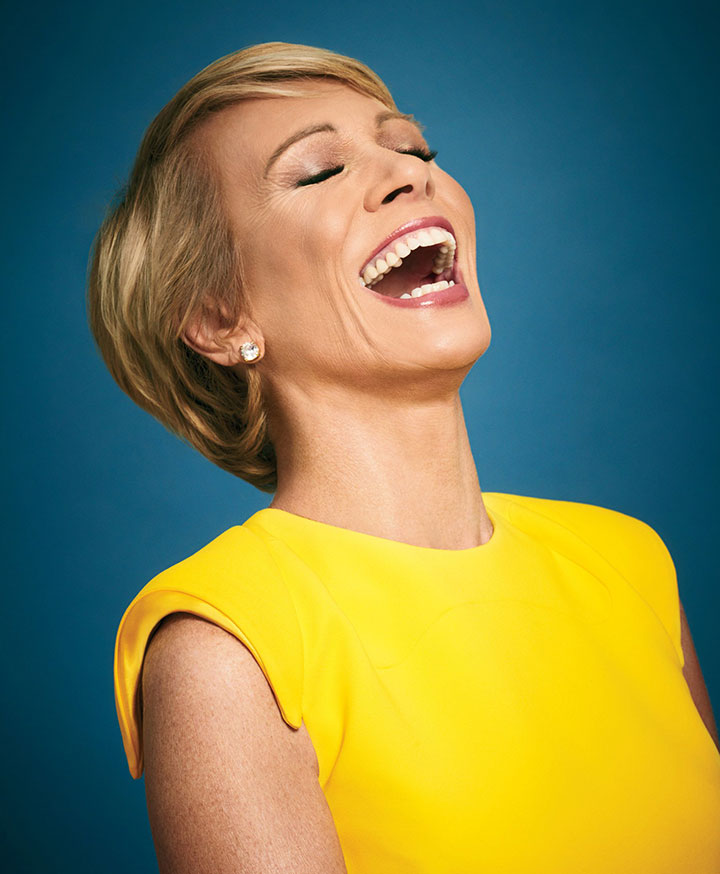 4. Be relentless with strategic opportunities.
Accepting failure, a thirst for risk, and an unbridled enthusiasm for taking on tough battles has helped make Corcoran wildly successful. She's big on action, and believes in capitalizing on opportunities quickly.
"The best time to expand is when your competitors are asleep at the wheel," she points out. "If you stand back and analyze the best way to do something, you'll be standing there forever. Follow your gut and jump right in!"
She also won't take "no" for an answer.
"All the best things that happened to me happened after I was rejected. I know the power of getting past 'no'."
For instance, in 2008, Shark Tank's executive producer Mark Burnett had told Corcoran she had been selected for what was then the only seat on the show designated for a woman. Elated, the former real estate exec told friends and family all about it.
And then came the call. An assistant to the show's executive producer told her they'd decided on another woman for the chair.
Unfazed, Corcoran fired off a gutsy email to Burnett along these lines: "I want you to invite both of us out to compete for the spot. And I've already bought my own plane ticket."
It wasn't necessary. Burnett admired her confidence and passion, and knew he had found his shark. When the show premiered in August 2009, it was Corcoran in the seat.
She is now one of the most well-known and admired celebrities in the business world, swimming right alongside the likes of billionaire Mark Cuban.