Learn innovative ideas, advanced techniques, and best practices from the brightest minds in banking in these actionable how-to sessions guaranteed to build your brand and your bottom line.
The Winter Discount ends soon!
Hurry, before time runs out!
Banks and credit unions that register now save $1,305 and get a Gold Pass, including a ticket to see Jay Leno's performance Sunday night!
Monetizing the Untapped Growth Potential in Your CX Strategy
Paul Berg, Senior Managing Consultant at Gallup
Banks spend millions to transform their customer experience, but research shows that they regularly fail to monetize over 80% of the potential benefit from their investment. In fact, some see no impact on their bottom line at all, and only about 2% of teams are fully maximizing the return on their CX strategy. Time, energy, and real dollars… perpetually squandered.
This session will show senior leadership teams what they need to do to mine these lost opportunities and convert them into tangible business results. Attendees will be able to pinpoint the specific areas with the most potential to create organic growth, and concrete steps they can take to extract maximum value from their CX strategy.
This session will teach banking executives:
Where CX is paying off for banking providers (and where it isn't) in both human and digital channels
The business case for turning your CX strategy into a revenue-generating program
How the industry's top performers are leveraging CX to grow loans, increase deposit share and extend the depth of banking relationships
How to increase your ROI on CX by designing customer journeys balancing a blend of tech+human experiences
The critical role that culture and leadership plays in your CX strategy
How to identify and close the gaps in your frontline sales and service experience
Banking Transformed: Leadership Strategies in Times of Digital Disruption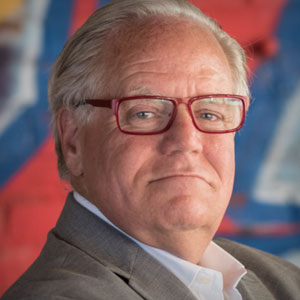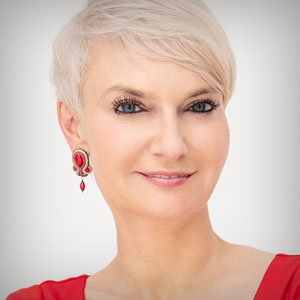 Jim Marous, Co-Publisher of The Financial Brand
Sonia Wedrychowicz, Former Head of Technology at JP Morgan Chase and DBS Bank
Earnings are strong, and the bottom line looks healthy? Now is the time to worry. Strategic complacency is a huge risk endangering the future for financial institutions everywhere. But there's more to becoming a digital bank than simply investing in new technologies. True transformation requires a new model of leadership built around new value propositions, with a culture that embraces innovation, enhances customer experiences, and supports real-time engagement.
This session will teach you the hard lessons learned by the industry's most innovative pioneers, so you can lead your organization into the future without cutting yourself on the bleeding edge.
This session will teach banking executives:
How to navigate the titanic changes in the marketplace that are redefining the ways in which people bank, along with specific examples
How traditional institutions are evolving to win relationships with consumers on the new competitive battlefield
What differentiates an 'innovation pioneer' and digital transformation leader in the banking space
How data and advanced analytics are being leveraged to provide a more personalized experience and proactive recommendations
Data-Driven Banking Strategies for the Digital World
Don MacDonald, CMO at MX
Data is much more than a buzzword. It's the future of banking. In this session, we'll focus on the critical role data plays in every financial institution's digital transformation journey — how it is completely transforming the customer experience, and the steps that must be taken now to ignite growth.
Drawing on examples and case studies from successful brands from inside and outside the financial industry — from USAA and IBM Watson, to Ally and Qualcomm — this session will dive into the four major forces that fundamentally shape every data-driven strategy: technology, social, economic, and regulatory. You'll see how data will inexorably redefine the next five years of banking, and hear bold predictions for what the future of data holds for financial institutions around the world.
This session will teach banking executives:
How the effective use of data will separate the winners from the losers in banking
How your data strategy will become one of your three main pillars for growth, and how you must cohesively knit data into your overarching strategic plan
How to use data to deliver amazing customer experiences
How other considerations beyond technology will massively impact success across the organization (one hint: culture)
How to use data to compete with the billions of dollars megabanks and large corporations pour into IT and data analytics
Gen Z, Millennials & The Future of Banking
Meredith Ferguson, Managing Director at DoSomething Strategic
A deep understanding of Gen Z will make or break financial institutions in the next ten years. This generation watched their parents suffer through the 2008 recession and know the devastating effects of student debt, while at the same time seeing peers make millions off their own YouTube channels.
Dive into how Gen Z differs from Millennials and explore their differing views, attitudes and behaviors surrounding financial services. Learn how financial institutions must adapt their strategies to engage and connect with the next generation of consumers by balancing both digital and offline channels, and the keys to effective marketing.
This session will teach banking executives:
The key differentiators between Millennials and Gen Z, and you can't project past assumptions about Millennials onto Gen Z
How to create powerful opportunities for engagement with programs and marketing that drive brand loyalty among Gen Z
Emerging trends and key communication channels to more effectively reach young people when and where they are
How to reframe the narrative to best resonate and build relationships with a new base of young consumers
Innovative Digital Marketing Strategies for Acquisition, Growth & Retention
Lincoln Parks, Digital Marketing Expert & Banking Thought Leader
The digital revolution is forcing CMOs to integrate new technologies that refine segmentation models, deliver personalized offers in real time, automate processes, streamline the customer experience, and translate valuable data into actionable intel.
This session will show bank and credit union marketing leaders how to accelerate innovation, increase the pace of change, and roll out new digital banking solutions faster. Learn new strategies and how-to insights exploiting disruptive technologies to succeed in a crowded, competitive and commoditized market. You'll leave armed with best practices and proven strategies to connect with consumers on digital platforms and engage in online conversations that drive bottom line results.
This session will teach banking executives:
The six pillars essential to the modern digital marketing strategy
Strategies, solutions and new technologies that improve conversions, reduce acquisition costs, and increase sales
When and where to leverage marketing tools like SEM, geofencing and social media content along the customer journey to create brand awareness and move consumers to purchase
How data analytics and AI can help maximize your digital marketing ROI and achieve your business objectives faster
Digital Transformation Lessons Through the Eyes of a CEO
Joe Mirachi, CEO/President at Launch Federal Credit Union
The rapid pace of technological change is disrupting the status quo in banking, and threating to make many retail banks and credit unions irrelevant. But how can community financial institutions compete against the massive technology spending by large national banks and respond to new fintech competitors? Every senior-leadership team in banking must have a concrete plan to improve its competitive position in a digital-first world.
This is your opportunity to build your transformation roadmap with insights and strategies directly from a CEO with first-hand experience tacking these challenges.
This session will teach banking executives:
How to develop a dynamic framework for developing a digital transformation strategy at the corporate and business unit levels
How to incorporate changing technologies into a coherent plan that avoids the expensive mishmash of redundant and disconnected systems
How to confront the biggest barrier to a digital transformation: people
How to apply change management techniques and leadership strategies to evolve your organizational culture, and thrive in an environment of continuous change
Register Now & Get a Free Gold Pass!
Includes video recordings of all keynotes and breakout sessions, and a ticket to see Jay Leno's private performance opening night!
Keys to Brand Transformation in Banking: Differentiation, Authenticity & Relevance
Gina Bleedorn, Chief Experience Officer at Adrenaline
Powerful forces exert tremendous pressure on how financial institutions must manage their brands. Everything from mergers and fintechs to Instagram and the newest iPhone mean you must be constantly reinventing and reevaluating your brand. But all too often, banks and credit unions find their brand strategy is stagnant, stuck in a box.
You can't afford to stand still, as the smartest financial marketers position their organizations with a compelling competitive advantage that expands market share. In this session, you'll learn how to apply critical brand management strategies to the biggest branding issues your institution faces.
This session will teach banking executives:
How to make your institution genuinely relevant to your target audience by anchoring your brand's transformation around the customers' perspective
How to build a brand that truly sees, hears and reflects their customers
How to pick the right brand architectural model, evaluate naming options, and develop the best visual brand strategy
Internal and external communications strategies that build internal buy-in, support change, and develop brand advocates
Crucial leadership techniques needed throughout the process
Digital Growth Marketing Strategies That Generate Maximum ROI
James Robert Lay, CEO/Founder at Digital Growth Institute
The way people shop for financial services has changed radically. Consumers now make purchase decisions in digital channels — long before they walk into a physical branch location (if they walk into a branch at all). But all these new technologies and digital channels that have made life simple for consumers have only magnified complexity for financial marketers.
This session will show you how to break out of the "Digital Complexity Trap" with a streamlined strategic marketing blueprint that maximizes growth. Armed with proven insights and practical strategies that work for financial institutions of all sizes, you can unlock your organization's true digital potential.
This session will teach banking executives:
How to concretely establish the value of marketing with a digital sales strategy that yields 10X more loans and deposits
How to build a growth framework that centered around consumers' digital journey, not legacy branch sales and traditional media channels
How to overcome the roadblocks that prevent financial institutions from moving beyond "safe" marketing strategies
Inside the Hearts & Minds of Consumers: Revolutionizing Your Service Experience Through Customer Centricity
Andrea Olson, Author, Tedx Speaker & CEO at Pragmadik
For consumers, "good service" is simply delivering what they expect. But when two out of every five consumers say they are willing to walk away from brands that just provide a satisfactory experience, it's obvious that "good service" isn't good enough. That's why banks and credit unions are pouring money into new technologies and focusing on employee training to improve their experience. Unfortunately, these investments frequently fail to yield the level of growth that's expected, nor dramatically improve wallet share.
Banking providers obsess too heavily on process and not enough on the people they are targeting. Financial marketers need a radical shift in their understanding of the customer's mentality. This session will explore consumers' hidden needs, showing you step-by-step how to fuel a unique new strategy and create a culture that will effectively differentiate and grow your brand.
This session will teach banking executives:
How consumers' experiences in other verticals are radically changing their expectations, and how your strategic focus must shift immediately
How consumers' needs go beyond an "experience" or a "journey", and why "satisfaction scores" are wholly inadequate
How to redesign your service mindset to dramatically differentiate your institution and create genuine engagement
How to understand your audience on a whole new level, and utilize the "5 Aspects of Customer Needs" to revolutionize your service experience
Building Financial Brands & Creating Emotional Connections in a Digital-First World
Dipanjan Chatterjee, VP & Principal Analyst/Financial Vertical at Forrester
The best brands today are salient, fit the needs and aspirations of their customers, and build emotionally engaging relationships. These brands come alive through experiences that increasingly occur in environments that are digital. What's their secret? How do they evoke human connections in today's digital world?
The challenge is acutely compounded for financial marketers who manage banking brands plagued by commoditization. Financial institutions find themselves trapped in endless cycles where they chase feature parity, leaving rates and fees as the only points of differentiation. Yet the fundamental human needs that financial brands fulfill are deeply personal, with tremendous emotional impact on people's lives. This session will show banking executives how their brands must rapidly evolve or risk irrelevance, and what they must do to forge human connections that are fiercely personal in today's digital-first landscape.
This session will teach banking executives:
How banking brands must design experiences that heighten the emotional impact and effectiveness of brand interactions in digital channels
How to harness the power of digital experiences to engage and excite consumers today and in the future
How to build relationships with consumers by capitalizing on the core emotional territories that maximize a financial brand's energy
What it takes to remain relevant as consumers evolve digitally within the sphere of their personal "brandscape"
Building Data-Driven Financial Brands That Thrive in The Experience Economy
Betty Moon, Senior Principal/Financial Services Industry at SAP
Financial institutions are struggling to attract, retain and grow relationships in the digital era. As fintech competition heats up and consumer demands change and a breakneck pace, banking providers have been forced to rethink everything about how they do business. But creating new and exceptional customer experience is more than a marketing initiative. It's a complete evolution involving new technologies from AI and advanced analytics to open platforms and the cloud. In this session, you'll explore revolutionary new customer, employee, product and brand experiences that differentiate your financial institution and drive customer loyalty.
This session will teach banking executives:
How to reshape banking distribution models with algorithms, predictive analytics, and the power of modern supercomputing
How to drive revenue for your financial institution with artificial intelligence and advanced analytics
How to fulfill your brand promise by delivering the exceptional experiences people expect in the digital age
How hyper-connectivity and the Internet of Things are rapidly transforming customer interactions, and how banking providers must respond
Transforming Financial Wellness Programs Into Revenue-Generating Business Strategies
Laura Barger, CMO at Financial Health Network
Financial health initiatives in banking are rapidly evolving from their feelgood CSR roots to become true C-suite level strategic programs. Why? Because the connection to positive business results is clear. Not only can banking providers increase customers' long-term value, many are leveraging their financial wellness programs for marketing to attract and retain relationships.
This session will widen the aperture banking executives use to view the subject of financial health, and how best to deploy your initiative to benefit customers, employees and the organization alike.
This session will teach banking executives:
A roadmap for building a supercharged financial education initiative
How to create a competitive edge with an authentic financial health brand, with examples emphasizing institutions where it has become a core business strategy
How to measure and quantify tangible KPIs as you expand your financial health umbrella
A playbook with best practices, including product design, progressive messaging, promotional marketing and communications
Winter Discount Ends Soon!
Register now to get your free Gold Pass, including access to video recordings of all sessions and a ticket to see Jay Leno.
10 Strategies to Make Your Marketing Campaigns Immediately More Effective
Nancy Harhut, Co-founder and Chief Creative Officer at HBT Marketing
How do you take your marketing communications from good to great? In this revealing session with Nancy Harhut, one of the most popular instructors at The Financial Brand Forum, you'll discover tactics that crush benchmarks and industry averages inside and outside financial services. Backed by research and in-market testing, you'll see numerous creative examples from various verticals, including financial services. You'll learn how to phrase your messages for optimum impact, the surefire way to make your marketing more appealing, and what design elements draw your targets in and get them nodding "yes."
This session will teach banking executives:
How to craft marketing messages, structure offers and build campaigns that are irresistibly more powerful and profitable
The surprising impact of marketing concepts like "Rhyme-as-Reason Bias", the "Motivating Uncertainty Effect", and many more
Little-known tactics you can apply as soon as you return to the office that fine-tune your messages and make your campaigns more successful
Google Deciphered: Unlocking Search Engines & the Secrets of SEO
Michael Bertini, Director of Search Strategy at iQuanti
When it comes to Google, financial marketers are left in the dark. Google may share its generic "white hat" guidelines, but they don't really work. In fact, Google doesn't tell anyone anything they need to know to be successful with search and SEO. And most "SEO consultants" are in a reputable gray area, if not downright "black-hat" who don't play by the rules. How can financial marketers compete?
This session will show attendees what they need to do to level the playing field and outrank megabanks who invest millions into their search engine strategies.
This session will teach banking executives:
How to build the right strategy and team to tackle the critical SEO issues that will have a massive impact
How community institutions can outmaneuver national banks with local search strategies
How your marketing team should be building content focused on SEO outcomes
How to identify SEO content gaps in your online presence and expand your Google footprint
The good, bad and ugly of SEO, including examples of what works and what doesn't
Personalization Strategies in the Age of Creativity: From Marketing Communications to Branded Experiences
Jackie Mattia, Associate Director/Client Strategy at Movable Ink
The most effective marketers have always known the strategic value of engaging experiences and visual communications. But the digital era has opened up a whole new world of opportunities, allowing financial marketers to unlock valuable data and translate it into innovative and creative ideas that connect with consumers on a personal level. Your marketing can be more relevant and your experience more resonant than ever before.
This session will provide financial marketers with actionable strategies for building brand connections and meeting the high expectations of today's consumers through highly personalized and visually engaging experiences. You'll learn how to tackle the C-level challenges inherent with personalization strategies to ensure your institution maximizes ROI on its marketing and technology investments.
This session will teach banking executives:
New ways to personalize your marketing communications and retail experience — from branches to online and mobile delivery channels
Strategies for bridging the massive gap between what financial institutions know about customers and their ability to translate that data into personalized 1:1 experiences
How data can effectively fuel content strategies that align the customer experience with the practical utility and value people expect
Inspirational examples of brands that are getting personalization right — from inside and outside the financial industry
From Discovery to Purchase: Removing Friction in Financial Services
Deepanjan De, Head of Financial Services at Facebook
Consumers today will hastily abandon any brand that puts roadblocks in their way. Millennials and Gen Z in particular will abruptly end their purchase journey whenever they meet any friction, and avoid interacting in the future.
Traditional marketing techniques are no longer effective at reaching consumers who are shopping for financial services — from checking accounts and credit cards to home and auto loans. To stay in the game and remain competitive, banking providers need to deliver a new seamless, digital experience purpose-built to achieve strategic business objectives and reach specific revenue goals.
This session will teach banking executives:
How to drive deeper connections and loyalty by improving your customer experience
How to identify pain points and remove friction from your digital experience so you can eliminate interruptions, inconvenience and hassle –
How to identify, understand and respond to new trends redefining CX in the financial services industry, with a specific emphasis on the importance of mobile
How to drive growth by increasing brand resonance and connecting with consumers in new, effective and meaningful ways
Mining for Gold: Turning Data Into Dollars
Dr. Sean Payant, Chief Consulting Officer at Haberfeld
In the age of analytics, algorithms and data-driven decisions, banks and credit unions are way behind. Most executives in banking readily admit that their financial institution either mismanages or underutilizes its information assets. Or both. You must unlock the value hidden in your organization, and data is the key.
In this session, financial marketers will learn how to turn data into a strategic advantage and competitive weapon that opens more checking accounts, grows core deposits, and deepens relationships.
This session will teach banking executives:
A strategic blueprint that links data directly to critical business outcomes
Specific tools that capitalize on untapped opportunities to drive core deposit growth and fee income
How to generate real results and achieve strategic objectives by leveraging data in new and innovative ways
How to grow new revenues with a data strategy targeting both current account holders and prospects
The components of "relational intensity" and how it correlates with ROI
Social Media Growth Strategies for Financial Marketers
Ekaterina Walter, Author, TedX Speaker & Social Media Evangelist
We live in an age where social media can overthrow governments, and average consumers can shut down businesses. The rules of engagement have radically changed, and the models in online channels are changing so rapidly that most financial marketers' heads are left spinning.
Banks and credit unions have never needed to strategize, implement, and execute better. This session will deliver strategies to help you lead in a world where everyone is connected, and where digital experience rules the day. Get the cutting-edge social media strategies you need to reach your audience and position your brand as a digital leader.
This session will teach banking executives:
The hottest trends and best practices in the world of social media — in and outside of banking
How to create a contagious social media presence that sparks engagement, increases buzz, and boosts recognition
How to leverage social media to scale your customer care initiative and improve the customer experience
How to maximize engagement across social channels, and tap advocates in your online communities to amplify your brand message
How to implement crisis management and prevention strategies through social listening