An all-star lineup of world-class speakers
Global Marketing Expert, Social Media Rockstar & Serial Entrepreneur
Co-Host of Shark Tank, Branding Expert & Best Selling Author
Futurist, Storyteller, Behavioral Scientist & Host of Hit TV Show Brain Games
Head of Strategy at Google's Brand Unit

The Financial Brand Forum features the most provocative voices in the business world. At the Forum 2019, these keynote speakers will inspire bold new thinking and spark your creativity, driving your strategy forward in a time of disruptive change.
Global Marketing Expert, Social Media Rockstar & Serial Entrepreneur
Gary Vaynerchuk is one of the most sought-after public speakers alive today. He is a serial entrepreneur, and the CEO of a digital agency helping Fortune 500 companies such as GE, Anheuser-Busch and PepsiCo build their brands. Gary is also the author of five New York Times bestsellers, and prolific venture capitalist who invested in companies such as Facebook, Twitter, Venmo and Uber.
At The Financial Brand Forum, Gary will tell financial marketers how they must completely rethink their strategy in a world where everything has changed. There are billions of marketing dollars moving online, but most financial institutions still struggle to communicate effectively in digital channels. The insights Gary shares with you will reshape the future of financial marketing for years to come.
Co-Host of Shark Tank, Branding Expert & Best Selling Author
Best known for her role on ABC's award-winning Shark Tank, Barbara Corcoran is considered one of the most successful entrepreneurs in the United States. She built one of the biggest real estate brands in New York City, turning a $1,000 loan into a $5 billion business. Barbara is famously bold and blunt — with a brilliant mind that often spots opportunities invisible to others.
At the Forum 2019, Barbara will show you what you need to do to create a powerful brand, as she shares her personal advice, insights and anecdotes along the way. She will tell you how you can amplify your image and make your brand feel much bigger than reality, revealing the secrets of building breakthrough brands she's learned in her fabled career.
Futurist, Storyteller, Behavioral Scientist & Host of Hit TV Show Brain Games
Jason Silva is the Emmy nominated host of National Geographic Channel's #1 rated series Brain Games. A self-professed wonderjunkie, Silva is the creator of the web series Shots of Awe — micro-documentaries exploring creativity, innovation, technology and future trends.
The rapid, exponential growth rate of technological progress is transforming our world. Established industries like banking are experiencing rapid disruption, causing massive shifts and radical transformation in many key areas. Jason's unique approach will put these transformations in context and look at the big picture, giving you an enthralling vision of what's next.
Co-Publisher of The Financial Brand and CEO of the Digital Banking Report
Jim Marous is one of the most influential people in banking, and widely respected as the foremost authority on digital trends in the financial world.
At the Forum 2019, Jim will reveal findings from his 8th annual financial marketing trends report — live on stage. Buckle up as Jim runs through all the key trends shaping financial marketing strategies and investments today — where marketing is today, where it's going, who's doing what and spending more — with insights on marketing budgets, channels, tools, and technologies.
2019 Financial Marketing Trends Report
Every attendee at the Forum 2019 will receive a complimentary copy of the Digital Banking Report's 80-page "2019 Financial Marketing Trends Report" — the most comprehensive annual benchmarking study for financial marketers worldwide — provided courtesy of Salesforce (a savings of $495.00).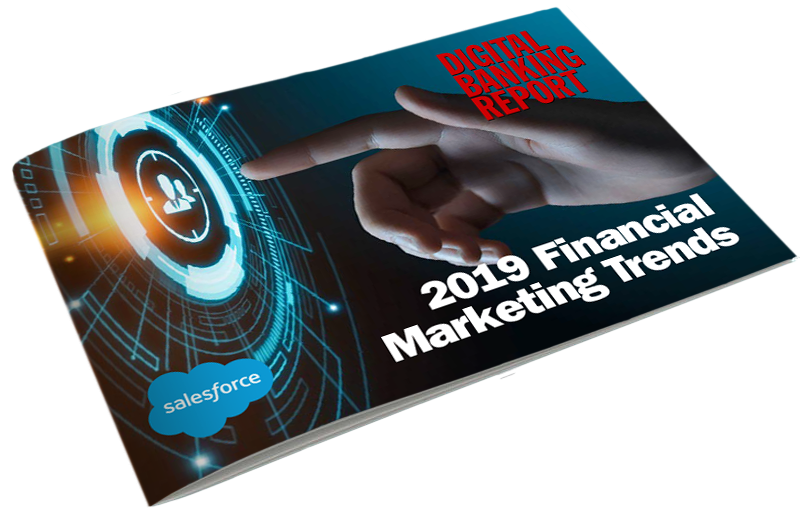 Forum X – Strategic Leadership
Three high-level strategic presentations focused on helping attendees prepare themselves and their organization for the future. It's The Financial Brand's versions TEDx for financial institutions!
Cracking Creativity: Engaging Our Innate Creativity
Abigail Posner, Head of Strategy at Google's Brand Unit
Borrowing from the worlds of advertising, product development, technology, neuroscience and anthropology, Abigail will show you how to tap your innate sense of creativity.
She will shine her unique, humanistic lens on culture, business and technology to bring fresh perspective to corporate culture, product development, branding and marketing.
Lessons from Disney U: Building an Enduring Brand
Doug Lipp, Former Head of Training at Disney

Learn how Disney continues to capture and inspire the hearts and minds of thousands of employees around the globe through an unwavering devotion to the core values established by Walt Disney himself.
Learn the secrets behind Disney's employee development, and how they reinforce their organizational values, culture and brand on a daily basis.
Lessons from Kodak: From Yellow to Red
Jeffrey Hayzlett, Former CMO of Kodak
Marketing has never been more complicated, leaving many puzzled how to best position and grow their brands. For instance, Kodak's failure to innovate and make the shift to digital brought down one of the world's biggest brands.
Hayzlett will show you how to avoid these mistakes, and the marketing changes you must make to ensure you don't become the next Kodak.
Forum X – Lessons From The C-Suite
The Financial Brand Forum features C-level executives from three of the most respected and progressive financial institutions on the planet share their marketing insights and secrets to accelerating growth.
Risk and Reward: Why Personality Matters For Banking Brands
Jim Reuter, CEO of FirstBank
For years, banks have walked the straight and narrow — played it safe. But you can't win hearts and minds by telling a bland story.
Listen to Reuter explain how FirstBank used a bold new brand strategy and a fresh approach to marketing to generate record growth, and why financial marketers with the courage to deliver a more authentic, humanized approach will reap the rewards.
Disruptive Marketing: Balancing the Head with the Heart
Andrea Brimmer, CMO at Ally Financial

What's one of the most critical yet overlooked issues facing the banking industry? The death of true creativity. Between KPIs, compliance and cost pressures, most financial institutions strangle the creativity that makes marketing great. Not Ally Bank.
Learn how they built one of the best financial brands in the world by breaking through the clutter and connecting with consumers at a deeply emotional level.
Branching Out: Win Customers by Losing The Channel Mindset
Rilla Delorier, EVP/Chief Strategy Officer at Umpqua Bank
Financial institutions around the world are wrestling with their retail strategy — what should the "branch of the future" look like?
But in this provocative talk, Delorier shares why focusing on branches is an obsolete strategy, and why a radical focus on the customer's relationship with their money is key to innovations that add real value for both banks and their customers.
Learn from the most respected and notable marketing professors on the planet at Forum University. Renowned lecturers from the most prestigious universities in the world teach marketers at The Financial Brand Forum the strategies they need to grow, thrive and succeed in the digital age.
Marketing In The Age Of Disruption
Rohit Bhargava
Professor of Global Marketing at Georgetown University

Effective CMOs today are cross-functional leaders, integrating data analytics, CX, and innovation strategies with branding and marketing. This eye-opening session will reveal how consumer behavior and their preferences have completely changed, and the trends that have totally transformed the modern marketing landscape.
Rohit Bhargava, a leading authority on marketing trends and award-winning expert, will teach you the five key skills every disruptive marketer needs to survive in this dynamic environment. With his practical tips and actionable insights, financial marketers will learn how to acquire new customers and strengthen existing relationships.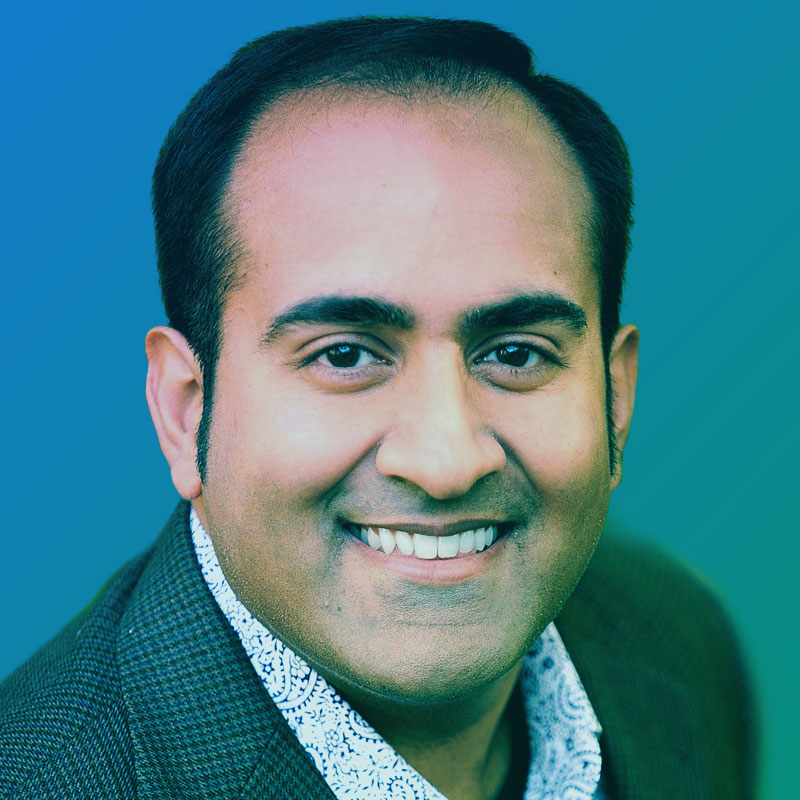 Breakthrough Innovators: How to Change The World
Melissa Schilling
Professor of Strategy & Innovation at New York University

What distinguishes those who change the world — true creative geniuses who come up with big ideas? What characteristics separate Steve Jobs and Albert Einstein from everyone else? Can anyone learn how to be a revolutionary innovator?
Melissa Schilling, author of the #1 innovation strategy textbook in the world, will reveal the traits and qualities that have driven history's most influential innovators to make spectacular breakthroughs. Schilling will share the science behind creativity, and show you what it takes to persist long after others would have given up.