Earvin 'Magic' Johnson
Legendary NBA Hall of Famer, Five-Time NBA Champion, Business Mogul & Inspirational Entrepreneur
Basketball legend turned entrepreneur Earvin "Magic" Johnson is one of the most influential figures in the world and among the most successful businessmen in America.
He is one of the greatest players in NBA history, with three MVP Awards, 12 All-Star appearances, and five championships with the LA Lakers.
Today, he is the CEO of Magic Johnson Enterprises, a conglomerate that has managed a strategic portfolio of companies including EquiTrust, SodexoMAGIC, an infrastructure fund, numerous sports franchises including the LA Dodgers, and a venture capital division.
At the Forum 2022, Magic Johnson will draw on his business acumen, management principles, and commitment to innovation as he teaches you his winning game plan.
Jay Leno
Spend an unforgettable evening with America's favorite late-night talk show host at a private comedy performance exclusively for Forum attendees.
Spend an unforgettable evening with Jay Leno, America's favorite late-night talk show host and comedy all-star.
Following tremendous success as a stand-up comedian, Jay hosted NBC's The Tonight Show for nearly two decades and has been a celebrity fixture in American living rooms for over 30 years.
This is your chance to see Jay Leno live, in person, and kick the conference off with a bang! Register for the Forum 2022 now to get a Gold Pass including your free ticket to see Jay's private show opening night — Sunday, November 13th at 7:00 pm. A handful of lucky attendees will be selected to meet Jay and snap selfies backstage after the show! But hurry, space is limited and time is running out!
Featured Keynote: Rise & Grind
Daymond John
Co-Host of Shark Tank, Celebrity Business Investor, Founder of FUBU, and NY Times Best-Selling Author
From his wildly successful role on ABC's smash hit Shark Tank, to his roots as the entrepreneurial genius behind the FUBU lifestyle brand, Daymond John is universally recognized as one of the world's most distinguished marketing experts, working with the biggest names on the planet — from Capital One and Miller Lite, to superstar celebrities including the Kardashians and Pitbull.
In this dynamic, high-energy keynote loaded with actionable advice and practical takeaways, Daymond uses powerful examples from his phenomenal rags-to-riches journey to teach you the secrets that fueled his success — a potent combination of grit, relentless determination, and the power of branding.
Daymond will show attendees how to outperform, outwork and out-hustle their competition by building a culture around a brand strategy that inspires out-of-the-box thinking, and instills infectious energy that flows throughout the organization.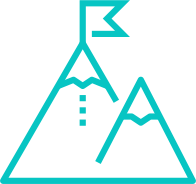 Leadership Summit
Two unforgettable keynotes from two remarkable TEDx speakers with invaluable insights illustrating the power of leadership, ingenuity, adaptation, and perseverance in extreme situations.
Lessons from the Andes
Nando Parrado
Andes Plane Crash Survivor and Inspiration for the Movie Alive
In October 1972, a plane carrying a rugby team from Uruguay crashed into the remote Andes Mountains. The ensuing struggle for survival became one of the most astounding stories in human history.
After enduring unimaginable conditions for two months, Nando Parrado and teammate Roberto Canessa spent 11 days climbing through miles of rugged snow and ice before reaching help and rescuing the 16 others still trapped on the mountain. This incredible odyssey inspired the 1993 feature film Alive, in which Parrado was played by Ethan Hawke.
In this extraordinary and inspirational keynote, Nando will share the lessons he learned through his ordeal — how to respond to conflict, manage crises, make tough decisions and overcome inconceivable challenges.
Lessons from Everest
Alison Levine
Extreme Adventurer, Polar Explorer, and Everest Expedition Leader
Alison Levine knows what it takes to survive and thrive in the world's toughest environments. She's not only scaled the tallest mountains in all seven continents, she's spent 20 years in sales and marketing climbing the corporate ladder on Wall Street.
At the Forum 2022, Alison will draw on her experience in management and as a Everest mountaineer to offer a unique perspective on leadership, with practical advice about dealing with unpredictable situations and taking risks.
Alison combines inspirational stories with breathtaking visuals to demonstrate the parallels between staying alive on the world's most dangerous peaks and succeeding in today's business world — where determination and willpower are essential to survival.
Keynote: The New Rules of Marketing
Omar Johnson
Former VP/Marketing of Apple, and CMO of Beats by Dre
As CMO and one of the first three employees at Beats, Omar Johnson lead brand development, advertising, retail CX, and digital marketing, where he drove explosive growth — helping build a $1.1 billion dollar global icon and category leader.
In 2018, Adweek named him a "Brand Genius", and in 2016 Business Insider distinguished him as one of the world's "Most Innovative CMOs".
At the Forum 2022, attendees will learn how Omar leverages creative marketing strategies to build brand awareness for the world's most recognizable companies — from Apple and Nike, to Coca-Cola and Kraft — and how banking providers can incorporate similar guerilla techniques to build market share.
Keynote: Hug Your Haters
Jay Baer
Digital Marketing Expert, Author of 6 Best-Sellers, and CX Strategist for the World's Most Iconic Brands
Banks have always had plenty of haters. But thanks to digital channels, it feels like the volume of complaints is growing louder.
In this eye-opening presentation, you'll see how the rise of customer complaints is actually an enormous opportunity, as Jay Baer reveals proprietary research behind "The Science of Complaints."
You'll learn why and where customers complain, and how to turn negative feedback into a massive marketing advantage. Jay will teach you the critical steps necessary to delight and retain today's banking customers in a hilarious and interactive keynote that will forever alter the way you think about the intersection of CX, marketing, sales, and operations.
Keynote: Better & Faster
Jeremy Gutsche
CEO of Trend Hunter, the World's #1 Most Popular Trend-Spotting firm, and New York Times Best-Selling Author
As CEO of Trend Hunter, Jeremy Gutsche is one most respected authorities on innovation and change management on the planet. Google, Netflix, Disney, Starbucks, Wells Fargo, Victoria Secret, Coca-Cola, and IBM all tap his expertise to accelerate innovation, respond to trends, and take their organizations to the next level. MTV touts Gutsche as a futurist "on the forefront of cool," and he's even helped NASA prototype their journey to Mars.
Jeremy's mind-blowing interactive multimedia keynote at the Forum 2022 will arm you with big picture takeaways and practical steps showing you how to adapt to the macroeconomic forces and mega-trends that are reshaping banking and the world around us.
Keynote: CX & Branding Strategy
Ross Shafer
Author, Business Expert, and 6-Time Emmy Award Winner
Ross Shafer is a six-time Emmy Award winning comedian and writer, hosting five different hit TV shows on four networks — ABC, NBC, USA, and Comedy Central. The author of 11 best-selling business books and expert on leadership, change management, organizational growth, customer service, and CX, Shafer coaches senior executives at 73 different companies in the Fortune 100.
This hilarious and unconventional keynote speech will reveal the gaps between corporate CX strategies vs. what consumers really want and the actual experience brands deliver. Drawing on emerging trends in the science of consumer psychology, Shafer will explore the importance of relevancy, engagement and customer empathy in any bank's branding and growth strategies.