Thank you to all sponsors that help underwrite such an amazing experience at The Financial Brand Forum.
MX
Booth 301
With 1,800+ signed clients, MX enables you to collect, enrich, present, and act on data, giving your users a 5-star digital experience. We offer data aggregation, data cleansing, next-gen PFM, mobile banking, personalized marketing, and more — all built to drive up user loyalty and increase ROI in the process.
Harland Clarke
Booth 401
Harland Clarke is a leading provider of omni-channel, customer engagement solutions that help connect businesses and people how, when, and where it matters. The company offers payment tools such as checks and cards; lifecycle marketing solutions; and promotional products for businesses – deploying these solutions holistically, across print, phone and digital channels.
360 View
Booth 101
360 View is the growth platform developed for financial institutions, providing the necessary tools to maximize your team's performance. Our solution goes beyond CRM, providing insight into customer profitability, automating marketing campaigns, and tracking goals and incentives, all while providing richer relational experiences personalized to every customer's unique needs.
Adrenaline
Booth 201
Adrenaline is an experience design company that creates and implements end-to-end branded experiences through creative and environmental design. We enhance our clients' customer experiences across virtual and physical channels, from their branding and advertising to design and technology in their spaces. After transforming an organizations' brand, Adrenaline extends it across all touch points — from employees to the market to in-store environments. And, we focus on serving industries that sell human experiences including financial, healthcare, sports and entertainment.
Kony
Booth 517
Kony DBX is the banking and financial services arm of Kony, Inc. and is a globally recognized leader in digital banking transformation. With a portfolio of modern applications powered by the industry's most recognized platform, Kony DBX enables financial institutions of any size to accelerate innovation — without compromising what's critical.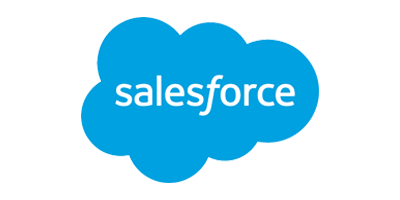 Salesforce
The world's leading banks and financial services firms trust Salesforce as technology advisors. We help them navigate the changing technology and regulatory landscape to personalize relationships at scale and connect with their customers in a whole new way.
FORUM 2019 PLATINUM SPONSORS
FORUM 2019 SILVER SPONSORS
FORUM 2019 KIOSK EXHIBITORS