These three-hour interactive workshops take a deep dive into some of the most critical issues in banking today, facilitated by the world's foremost experts in their fields.
Executive Masterclass: Advanced Strategic Planning to Maximize Growth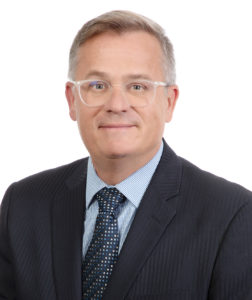 Instructor: Dr. Sean Payant, Chief Strategy Officer & Senior EVP at Haberfeld
Day: Monday, May 20, 2024
Time: 9 am to 12 noon
Duration: 3 hours
Why you should attend:
You're accountable to your board of directors to hit your performance and profitability KPIs. But far too often, a combination of complicated products, processes, and policies restricts growth. Compounding the problem, the "conventional wisdom" frequently dominating boardroom decisions can thwart your organization's ability to achieve its goals.
In this workshop, you'll see how your peers in the C-suite tackle the biggest strategic planning challenges they face today. We will uncover proven methods and share best practices from the most successful banks, and show you how they build a strategic roadmap that drives meaningful and measurable results. You'll learn how to evaluate the data to identify the critical changes needed in your strategic plan to maximize growth.
This workshop will teach banking executives:
How to overcome "conventional wisdom" to fuel growth, improve overall financial performance, and increase profitability
Increase overall production by evaluating your financial institution's products, processes, and policies
How to apply data-driven frameworks to your strategic planning initiatives, and data-driven strategies that achieve maximum marketing ROI
How to equip and empower your teams for long-term success, while lowering turnover
Innovation Masterclass: Ideation, Implementation & Success in Digital Banking Channels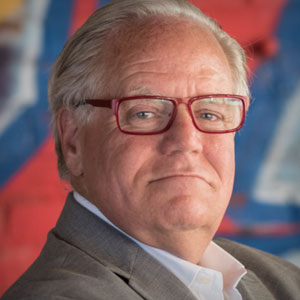 Instructor: Jim Marous, Co-Publisher of The Financial Brand and host of the Banking Transformed podcast
Day: Monday, May 20, 2024
Time: 9 am to 12 noon
Duration: 3 hours
Why you should attend:
Every financial institution's success with digital transformation today is determined by its ability to adapt to new, entirely unprecedented, market conditions. Adaptation requires iterative innovation at speed and scale. Banking providers with a 'challenger mindset' will be among those best positioned to not just survive but thrive, whereas a failure to innovate will result in lower customer engagement and market share decline.
Buckle up for this intensive, fast-paced workshop led by Jim Marous, the banking world's foremost expert on digital banking strategies. The core of the entire masterclass will be how to move new ideas forward with speed and scale, featuring multiple global practitioners who will discuss the tools, behaviors, mindsets, and systems required to conquer the innovation challenge in banking today.
This workshop will teach banking executives:
Why innovation is the most critical component in your growth engine
The challenges of iterative innovation, and how to overcome them
Technology, talent, leadership/culture and back office lessons that apply to banking providers of all asset sizes
How to move from being a legacy financial institution to an agile challenger brand
The keys to democratizing innovation across an organization
How to navigate the build vs. buy vs. partner collaboration decision, and choose the right model for innovation success
Marketing Masterclass: Leveraging Behavioral Science to Craft Irresistible Campaigns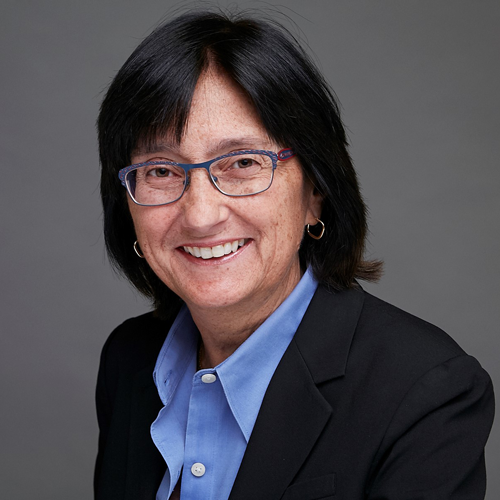 Instructor: Nancy Harhut, Co-Founder and Chief Creative Officer at HBT Marketing
Day: Monday, May 20, 2024
Time: 9 am to 12 noon
Duration: 3 hours
Why you should attend:
Consumers don't act rationally, they react automatically. In fact, behavioral science has proven that 95% of our buying decisions takes place in the subconscious mind, where we rely on hard-wired decision defaults influencing everything from what we buy, to when, where, and at what price. Today, the world's smartest CMOs are leveraging the principles of behavioral science to hack human behavior and trigger automatic responses.
In this workshop jam-packed with real-world examples, you'll discover over a dozen specific decision-making shortcuts deeply ingrained in consumers' psychology, and how you can easily incorporate them into your campaigns to instantly improve ROI. You'll learn scientifically-proven and market-tested principles such as the Endowment Effect, Autonomy Bias, Information Gap Theory, and much more.
This workshop will teach banking executives:
How your to tap into the mental shortcuts that drive consumer behavior
The secrets of brain science that motivate and persuade consumers to take action
The secrets of the world's most effective marketing campaigns — the tips, tricks, and techniques that can double your results
A specific four-word phrase that doubles the likelihood people do what you ask
One single word that can make people automatically agree with you (and why it works so well)
The common pitfalls and mistakes marketers make — and how to avoid them
AI Masterclass: Unlocking the Power of Artificial Intelligence in Banking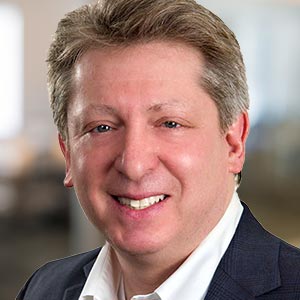 Instructor: Ron Shevlin, Chief Research Officer at Cornerstone Advisors
Day: Monday, May 20, 2024
Time: 1 pm to 4 pm
Duration: 3 hours
Why you should attend:
This can't-miss workshop covers all the critical elements of artificial intelligence in banking — from predictive analytics and natural language processing, to machine learning and generative AI — including practical strategies, ethical considerations, and future trends.
Jam-packed with lessons learned from industry leaders and real-world case studies, you'll learn the steps needed to create your own AI roadmap, with best practices for successful adoption and implementation.
This workshop will teach banking executives:
Successful AI implementations in banking, including personalized recommendations, fraud detection/prevention (AML), conversational AI chatbots powered by natural language processing, and more
How to build, train, evaluate and validate AI models
A strategic framework to help you choose the right AI tools, technologies, partners and platforms
Risk management, regulatory and compliance challenges, including cybersecurity threats and AI vulnerabilities
Digital Growth Masterclass: Maximizing Marketing ROI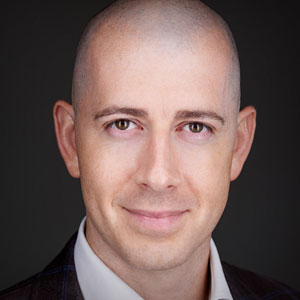 Instructor: James Robert Lay, Chief Executive Officer at the Digital Growth Institute
Day: Monday, May 20, 2024
Time: 1 pm to 4 pm
Duration: 3 hours
Why you should attend:
Exponential changes in technology have transformed the way people shop and buy financial products, leaving unseen gaps in your digital marketing systems and sales processes that can be costing you millions in loans and deposits. When people visit your website, do they click the "apply" button… or the "back" button?
If you are struggling to see the ROI in digital marketing channels, you might be one of the 85% of financial brands lacking a concrete digital growth strategy. This workshop will give you a proven strategic framework supported by real-world examples that will accelerate your future digital growth potential, exponentially increase your marketing efficiency, and maximize your ROI.
Bonus: All workshop attendees receive a copy of the best-selling book, Banking on Digital Growth.
This workshop will teach banking executives:
How to quickly identify and close the biggest gaps in key digital buying journeys
Proven AI, data, and automation strategies that will help you target, nurture, and convert more loans and deposits
The top automation technologies needed to build a hyper-efficient digital growth engine
Three proven marketing strategies to increase digital leads by as much as 1,500%
Leverage data to personalize digital banking experiences through every stage of the buying journey
How to increase web traffic by producing 10X more content with AI tools
Brand Strategy Masterclass: Repositioning Banking Brands for Strategic Growth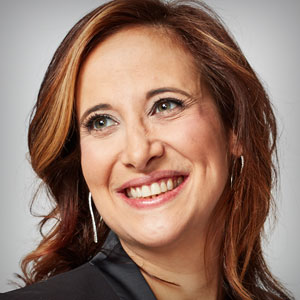 Instructor: Gina Bleedorn, Chief Experience Officer at Adrenaline
Day: Monday, May 20, 2024
Time: 1 pm to 4 pm
Duration: 3 hours
Why you should attend:
Fire up the engines of change in this interactive and high-energy workshop exploring the ins-and-outs of rebranding. Don't miss this candid, no-holds-barred, behind-the-scenes session with senior banking executives who have successfully repositioned their brands for growth. They will share their experience, and show you how to navigate the journey — including the do's and dont's of implementing innovative brand strategies.
Whether you're pursuing an M&A strategy or expanding into new markets, you'll learn how to leverage your brand to connect and grow with the right audience. Jam packed with actionable insights, this research-based workshop will give you an executional Brand Management Playbook built on best-practices.
This workshop will teach banking executives:
How to deliver a unique brand experience and leverage your brand's competitive advantages — from strategy and identity, to storytelling and experience design
Why, when, and how to reposition your brand for greater relevance and growth
How to map the gaps between banking brands and consumers using a diagnostic 'Relevance Scoring' system
How to successfully launch rebrands across all audiences and constituencies to drive more growth
Strategies and tactics to gain stakeholder and employee advocacy through change