Learn cutting-edge leadership skills and new management strategies from professors at two of the most prestigious business schools in the world — Harvard and Yale.
Innovation Masterclass
At the Forum 2022, two of the most respected experts on innovation in the business world will show you how to build a culture of innovation and inspire creativity throughout your organization.
This pair of keynotes is a truly rare opportunity to learn advanced strategies and best practices in innovation — the skills your entire team needs to generate consensus and create excitement for new ideas.
Embedding Innovation Into Your Culture's DNA
Duncan Wardle
Former Head of Innovation & Creativity at Disney, and Innovation Professor at Yale University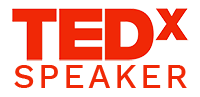 Duncan Wardle spent 25 years developing innovative ideas and strategies for Walt Disney, leading the creative process for teams at LucasFilms, Pixar, Marvel, Disney Parks and ESPN.
Duncan has shared his unique "Innovation Toolkit" with thousands of employees at Fortune 500 companies — e.g., Apple, Ford, Coca-Cola and Forbes — showing them how to strategically and repeatedly create moments of innovation.
In this special Forum U session, you will learn Duncan's "Innovation Toolkit", so you can teach your team how to develop their own innovation "light switch" and overcome problems with creative ideas. You'll learn how to drive cultural change with new tools that can transform anyone into an innovative leader.
Backable: Getting People to Believe in Your Ideas
Suneel Gupta
Best-Selling Author and Professor of Digital Strategy at Harvard University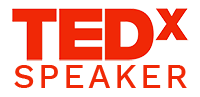 Suneel Gupta is an expert at accelerating growth and innovation. In less than two years, Suneel helped grow Groupon from a tiny startup into a multi-billion dollar company, and he has personally backed some of the most successful and innovative startups on the planet, including AirBnB, 23&Me, Calm, and SpaceX.
At the Forum 2022, Suneel will show you how coming up with ideas is only half the battle — that it doesn't matter how brilliant your ideas are if you can't get others on board.
Suneel will teach your team how to move ideas forward by inspiring people with a captivating vision, and give you immediately actionable techniques to spark engagement, accelerate innovation, build momentum, and manage the hyper-growth that follows.